Created for Caring Update
Gretchen Irish tells club members about latest plans and activities.
May 10, 2005
By: Stephen Kent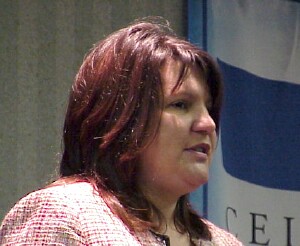 Gretchen Irish, Director of Created for Caring updated the club on the activities and mission of this important Community service organization.
Founded over 20 years ago, Created for Caring is a local human services organization. Their mission statement is "We believe all people are inheriently valuable and all things are useful. We will serve the disenfranchised citizens of Bay County by offering material, educational, and whole person support."
The typical client is a single mother in her 30's. She'll have a high school education, some disabilities, make less than $900/month and be on some form of assistance. She willlive in rental housing and have little or no personal support resources.
Irish said the service goal is, "Created for Caring will be a place for those who can contribute as volunteers, donors, and resale customers. We will collaborate with all agencies, businesses, and faith based organizations to awaken our client's potential for growth and committment to community."
---
--- Advertisements ---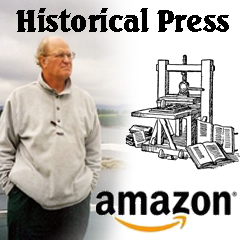 ---
The organization has been housed for a number of years in the familar old church on Madison Ave. Built in 1885, the church building is a challenge to maintain and is not ideally suited the Created for Caring's needs. The building is availablefor events like weddings and graduation parties, which bring in some needed revenue, but such activities are outside the scope of the organization's mission. Plans are underway to sell the church and find a new facility better suited to needs.
The organization runs two stores, "Treasures Galore" in the old Labadie dealership and "Ye Olde Creations" in the former Godeynes building. Both stores sell as well as give away donated goods. Over $900,000 worth of goods, at fair market value, passthrough the stores each year.
Some interesting facts and services from the last year include
4,049 people were given free goods through the stores
There were 1,778 requests for furniture of which 1,100 were filled.
694 beds were requested, mostly for children. 377 were available.
890 new coats were given to children. Not only do the coats warm the kids, a new coat improves a child's self esteem at school.
20 donated automobiles were repaired and given to clients
The annual Caring Tree served 728 families
Along with the Red Cross and the Women's Center, Created helps provide transitional housing for up to 18 months to get people on their feet.
A single parent support group provides an 8 week program.

Jeffrey Weenink pointed out that Created for Caring also provides an important service as a clearing house for other organizations providing services. People who go from one place to another are identified and given more appropriate and directed assistance.

Created for Caring is funded by sales at the two stores, contributions, and grants. There is very little government funding. Rotary has provided funds, for which Irish thanked the club.



---
--- Advertisements ---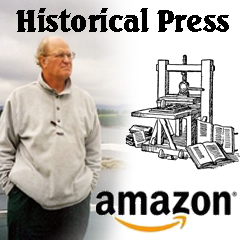 ---
---
Other Club News


Kathy Czerwinski and others talked about the success of the Helen M. Nickless Volunteer Clinic and thanked the club and members for their support.

Ralph Knop announced that the International Night committee will be made up of Tim Shelton, Jeff Yantz, and Mike Stoner. Anyone wishing to help should contact any of these folks.

Cindy Chadwick entertained the club with her tale of household pests. It seems that 30 to 40 bats may be inhabiting her attic. The guy who came to take care of the moles in the yard assured her that he can cure the bat problem as well... much to Bob's relief.

The always entertaining Hratch Factor took a new turn when the past-president announced that his wife is enforcing a diet around their house. "So if you catch me eating a donut or something", he said, "you canjust smack me in the head". At the conclusion of his segment, Sargent at Arms Jeff Yantz reinforced that by saying "remember, if Hratch does something you can always 'smack him in the head'". Perhaps it's a new club slogan.



---
Upcoming Programs at the Bay City Rotary Club:
May 17 --- Japanese Group Study Exchange Team


May 24 --- Dave Rogers - Paul Bunyan Renaissance


June 7 -- Bay Regional Medical Center - Nation's Top 100 Hospitals


June 14 --- End of Life Issues - Keith Markstrom programmer


June 21 --- Cool Cities Advisory Committee


June 28 --- Old President Out - New President In
---
RotaryBayCity.org Rotary Club of Bay City Web Site


eClub-One: Members with internet connections are encouragedto visit eClub-One monthly for a makeup. To get makeup credit you need to fill out the makeup form on that site. Print the acknowledgement for you receive and turn it in to receive credit. Be sure to enter our club's district number (6310) on that form.
Click this link to open eClubOne in a new window: www.rotaryeclubone.org.

The Bay City Rotary Club meets at Noon each Tuesday at the Lumber Barons resturant on the West Side.

Rotary Club of Bay City Web Site

District 6310 meeting schedule