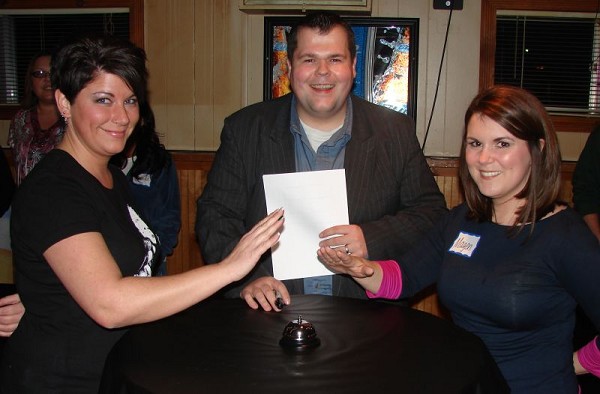 FACE OFF -- Susie Davis (Changes Salon) and Magen Samyn (Bay Future) are ready as host Josh Sharrow reads the first question of the night.
(MyBayCity Photo by O.J. Cunningham)
---
Dysfunctional Thursday Night Family Feud at the Willew
March 7, 2013
By: O. J. Cunningham
Willew Lounge has done it again.
Willew Lounge (Midland and Two Mile in Bay City), along with Josh and Shawn of Last Choice Country Radio, Amy Austin of Ash Events and MyBayCity have put together a Thursday night Family Feud show that's guaranteed to entertain -- And It's All For Charity.
Eight teams will compete head-to-head for the next four weeks. The four winners will meet at Willew on April 18th and battle it out until there's only one team left standing.
Bay Future Team Members:
Magen Samyn, Neil Samyn, Mike Heron, Melissa Syring and Candice Julian. (Charity -- Dow Bay Area Family Y)
Changes Salon Team Members:
Susie Davis, Amanda Pullen, Rachel Griffin, Jacqueline Griffin and Audrey Arocha. Charity -- Women's Center)
A total of $500 will be raised -- each team is playing for their favorite charity -- and the winning team will get to donate the prize money to the charity of their choice.
The show is hosted by the always-entertaining Josh Sharrow while Shawn Doyle and Amy (Ash Events) Austin run all the techno gadgets and software/music that it takes to put on a very enjoyable night of Dysfunctional Family Feud.
The "family friendly" show starts at 7:00pm every Thursday.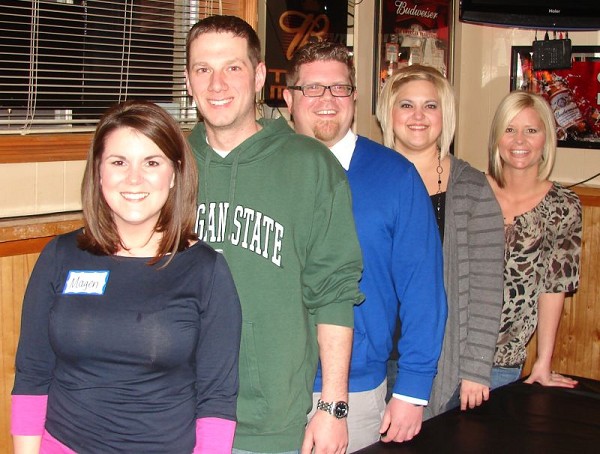 The Team From Bay Future
Photo by O. J. Cunningham
© MyBayCity.com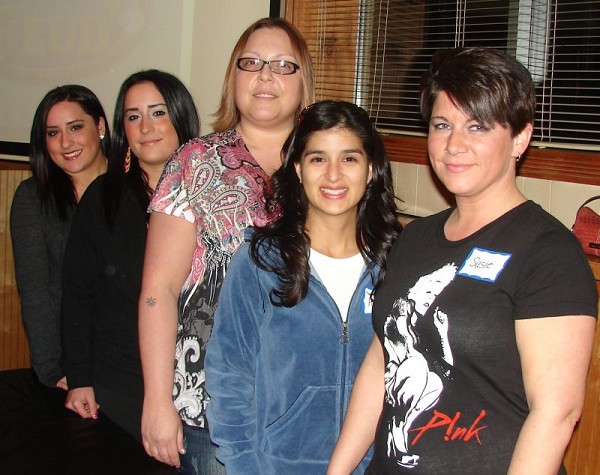 The Team From Changes Salon
Photo by O. J. Cunningham
© MyBayCity.com
Sound/Music/Game Board -- The Tech Team -- Shawn Doyle and Amy Austin
Photo by O. J. Cunningham
© MyBayCity.com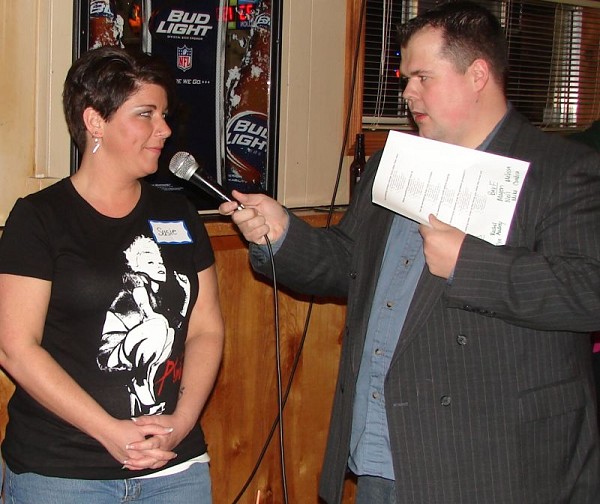 FOR THE STEAL -- Changes Salon Captain Susie Davis give an answer that steals the points from Bay Future.
Photo by O. J. Cunningham
© MyBayCity.com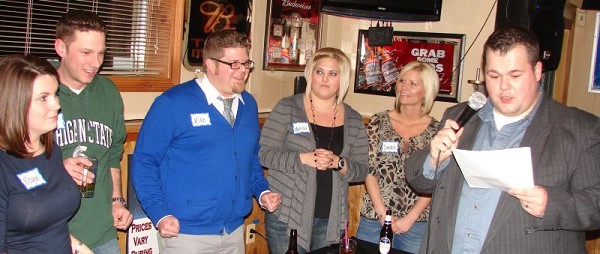 Host Josh Sharrow (R) reacts to an answer given by Mike Heron (Center) during the competition. "I'm pretty sure THAT answer is not on my list," laughed Sharrow.
Photo by O. J. Cunningham
© MyBayCity.com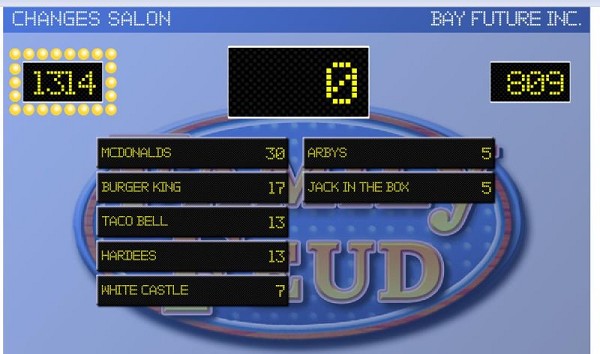 THE FINAL SCORE
Photo by O. J. Cunningham
© MyBayCity.com