Bay Area Community Foundation 14th Largest in State, Has $25 Million Assets
"Faces of Philanthropy" Banquet Slated Sept. 7 at DoubleTree Hotel
May 28, 2005
By: Dave Rogers
---
--- Advertisements ---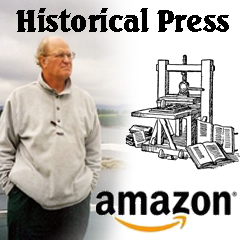 ---
THIS WEEK'S PROGRAM: Paul Bunyan Makes A Comeback, As an Opera." Dave Rogers.
LAST WEEK'S PROGRAM: Bay Area Community Foundation, Roger Merrifield.
HONORED GUEST: Dalton Coe, Sebewaing, incoming governor of District 6310.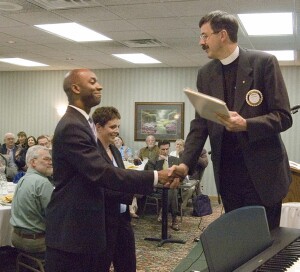 NEW MEMBERS: Inducted, Pastor Maurice Hopgood, Bay City Community Church, Melissa Gleason, executive director, American Red Cross, East Shoreline Chapter. Approved, Doug Rise, Bay City Housing Commission; Gary Riedlinger and Ed Keating, transfers from the Bay City MorningClub.
UPCOMING: Fourth Annual Bay City Rotary Club Open Golf Scramble, Monday, June 6, with 12:30 p.m. shotgun start, Bay City Country Club. Benefit Bay City Rotary Foundation. Major sponsor, Bay Regional Medical Center.
NEWSBREAK: President Mike Stoner announced that the club's board has approved participation in a third historic kiosk as well as the Pere Marquette Union Station Depot renovation. The second kiosk is slated to go up near the Waterfall Park at the foot of Third Street while the location of the third kiosk has not been determined.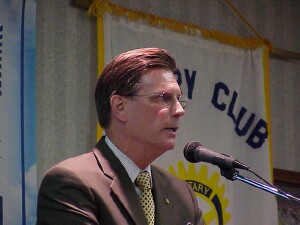 The Bay Area Community Foundation (BACF) marked its 22nd year in 2004 by making $1.25 million in grants and scholarship awards to 108 recipients last year, helping build the Bay community, said Roger Merrifield, president and chief executive officer.
BACF has grown from $15 million in assets to more than $25 millionover the past five years and now is the 14th largest of 84 state community foundations, he said.
Mr. Merrifield announced that Russell G. Mawby, chairman emeritus of the W.K. Kellogg Foundation of Battle Creek will be the speaker at the secondannual "Faces of Philanthropy" banquet Sept. 7 at the DoubleTree Hotel - Bay City Riverfront.
He introduced foundation staff members Stephen J. Albrecht, director of finance; Ashley Morse, program officer; and Milly Sebald, administrative assistant. Youth Initiative Coordinator is David Bluem.
BACF trustees are headed by Robert Monroe, chair; Gary Labadie, vice chair; Michael Hanisko, treasurer; and Diane Demers, secretary.
Mr. Merrifield credited a long list of leaders of foundations in the community who contribute to the success of BACF, stating: "The Bay Area Community Foundation is honored to be in the company of such foundations." The leaders were applauded by Rotarians for "building and sustaining Bay County's main charitable institution." He also credited the BACF finance committee for "a remarkable job."
---
--- Advertisements ---

---
---
RotaryBayCity.org Rotary Club of Bay City Web Site
eClub-One
: Members with internet connections are encouragedto visit eClub-One monthly for a makeup. To get makeup credit you need to fill out the makeup form on that site. Print the acknowledgement for you receive and turn it in to receive credit. Be sure to enter our club's district number (
6310
) on that form.
Click this link to open eClubOne in a new window:
www.rotaryeclubone.org
.
The Bay City Rotary Club meets at Noon each Tuesday at the Lumber Barons resturant on the West Side.
Rotary Club of Bay City Web Site
District 6310 meeting schedule
Thanks to GSE helpers
As a new member I found the experience of escorting our GSE friends from Japan very interesting and enjoyable. I would like to thank all those who helped make the Bay City experience memorable. These are the Rotary folks that made it happen: Chuck Cusick, Barb Fisher, Mike Stoner, Connie Schweitzer, Bill Findlay, Grif Acker,Harry Farris, Ralph Knop, Warren Smith, Deb Wieland, George Charles, Brian Kay and Rob Clark. Also from other clubs were Bill Parlberg and Dave Quimby. From outside Rotary there was Carol Heron and John West at Central High School, the Delta College Planetarium staff, Dr. Gerald Schloff and the hosts of the Clements Inn, Shirley and Dave Roberts. I can only add that when this opportunity comes again I hope to be included and those of you who have not participated in this event, you would really enjoy it. Dee Dee Wacksman
Have a great day! Dee Dee###