Rotary Host Second Vocational Days
SVUS's Mike Major, Director of Career Services, Talks About Options
March 26, 2013
By: Stephen Kent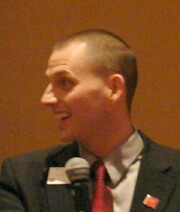 Mike Major, SVSU
Students who participated in Rotary's second annual
Vocational Day
were treated to a talk by
Mike Major
, Director of Career Services at SVSU. Mike's talk was titled "Finding Your Career Path". He started by taking students on a tour of his own career from Essexville High School student to women's tennis coach, Lt. in the Navy, combat advisor to the Afghan Civil Police, and other jobs leading to his current position at SVSU.
Major's point was that students tend to think of the ideal pathway to a career. They investigate their personality goals and talents. Then they discover fields that match. They gain some experience and finally activate their plan.
In reality the path is seldom so smooth. Major's own path illustrated the what happens more frequently. He went through a series of jobs and connections. One acquaintance lead to another. One job connected him with another. Eventually he landed at SVSU where he uses his experience to help students.
Major said that research shows that up to 80% of students entering college admit they're not certain what they really want to major in. Up to 50% change majors at least once.
The latest studies show that the top four needs in Michigan are IT professionals (not just programmers), Skilled workers, project managers, and engineers. Manufacturing is still the base of Michigan's economy. And experimental learning must happen in any career pathway.
Among his tips were that one can be successful in any career if one follows one's passion and creates a plan for success. Students should try for an internship. Studies show that those with intern experience earn almost $7,000 a year more in their first real job.
Major's advice:
Take MATH!
Keep an open mind. Follow your passions. Connect with Career Services at whatever school you attend. Get involved. It's OK to be worried and even a little scared. Manage your online presence.
Lastly, have FUN
!
---
CLUB NEWS and ANNOUNCEMENTS
Rotary welcomed new member
Bill Bateman
, who was inducted into the club today. Bill is the Campus President or Northwood University in Midland.
Ron Bloomfield
,
Lee Newton
, and
Rob Clark
each talked about the upcoming
Rotary Rocks Concert
, which is scheduled at the State Theatre on April 11.
Kim
reminded everyone to buy a blue bracelet to be in the drawing for the new Google computer.
Andrea Hales
is selling tickets as well as ads in the program. Tell your friends, and family to come.
See the club web site for more information.
Remember that the
district conference
is April 19 and 20 in Alpena. The club will pay half of the registration fee for members who request it. Visit the district web site and sign up.
www.rotary6310.org
Bob Chadwick
says that he and Cindy will host a
Pizza Party
at their house for the
GSE team from Korea
on April 9th. Contact Bob or Cindy if you plan to come so they can order enough pizza.
Next week's program will be a club assembly to discuss major projects. If you want to review the recent survey link to
www.rotarybaycity.org/members/mem-S206.cfm
. (You will be asked to log in when you take this link.)
---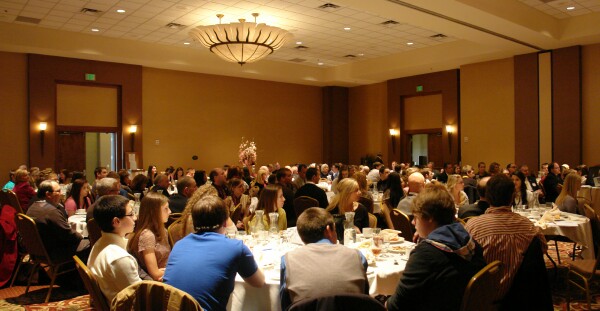 Full house as Students hear Mike Major speak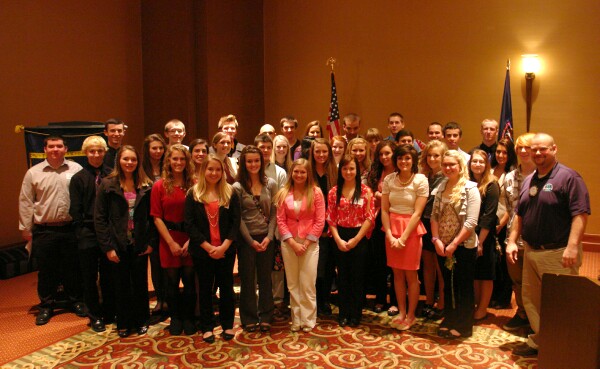 Western High and Central High Students
---
DATES TO REMEMBER
Rotary Concert
April 11, 2013.
Off Site Meeting
at Country Club June 18, 2013
Annual Golf Outing
June 24, 2013.
Upcoming Programs
(See the official schedule at RotaryBayCity.org )
April 02, 2013: Rotary Club Community Grants Club Assembly
April 09, 2013: GSE Exchange Program
Pizza Party at the Chadwicks this evening.
April 16, 2013: Chamber of Commerce Update
by Chairman Pat O'Brien.
June 18, 2013: OFF SITE MEETING at Bay City Country Club.
---
Current and past
DISTRICT DISPATCH
newsletters are available on the District site shown in the LINKS section below.


Rotary Bay City on Facebook!
Click on the Blue Facebook to visit us there.

Remember! Check attendance sheets at the front desk.
---
LINKS