Cool Cities Advisory Committee to Present Cool Bay City Plans
Bay Regional Medical Center Folks Explain "End of Life" Issues
June 17, 2005
By: Dave Rogers
THIS WEEK: Cool Cities Advisory Committee. Shirley Roberts, programmer.
LAST WEEK: End of Life issues, Keith Markstrom, programmer. Presenters, Barb Rybak, Sharrie Taylor, Bay Regional Medical Center gerontology specialists.
NEW MEMBERS INDUCTED: Kim Prime, principal, Washington Elementary School; Doug Rise, director, Bay City Housing Commission.
APPROVED FOR MEMBERSHIP: Fred Hollister, executive director, Bay Future, Inc..
CURRENT MEMBERSHIP: 137.
MAY ATTENDANCE: 57 percent.
PROJECTS UNDERWAY: Local Community Projects Committee, flower garden, Wanda Somalski, chair. Fourth of July Parade (July 2) Harry Farris, chair.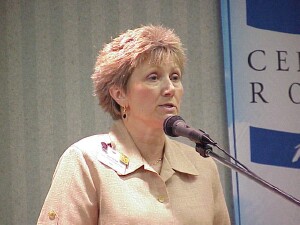 ]End of life decisions have been prominent in the news especially with the publicity given the Terry Schaivo and Karen Quinlan cases, according to Keith Markstrom, development director of Bay Regional Medical Center.
Mr. Markstrom introduced Barb Rybak and Sharrie Taylor, gerontology specialists at Bay Med, who took Rotarians through the various aspects of decision-making as guidance for loved ones.
"It's easy to put off making decisions because most of us are uncomfortable about our own mortality," said Ms. Rybak. "But we need to decide what and who questions if we are unable to speak and are in a critical situation."
Questions that need advance planning, accordingto Ms. Rybak, include: resuscitation, use of a ventilator and for how long, tube feedings, etc.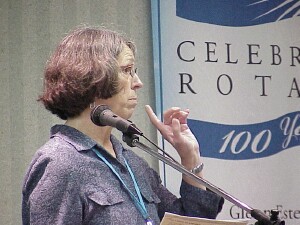 Although physicians have the responsibility to inform patients and relatives what they think are the best options, in the absence of specific directions medical professionals will opt to use all possible methods to prolong life.
"We will support any decision made by the patient, butyou need to let us know what you want," she said.
Ms. Taylor traced the history and process for using the Michigan patient advocate form, designed in the 1990s by a volunteer group. It is necessary to use this form since Michigan does not recognize the "Living Will" used in some other states. The universal language of this form is used statewide to assign a patient advocate and "convey what you want to have done." Organ donation can also be a part of the document, she said.
She noted that it is best if this form is filled out before the patient goes to the hospital. The form does not have to be notarized, she said. There are two main options: 1-Do not unnecessarily prolong life. 2-Do absolutely everything possible to prolong life.
"Without a document they're going to put you on a ventilator," she said.###
---
Other Club News
---
--- Advertisements ---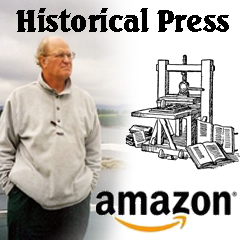 ---
Upcoming Programs at the Bay City Rotary Club:
June 21 --- Cool Cities Advisory Committee


June 28 --- Old President Out - New President In
---
Rotary Highlights in Pictures

Rob Clark Introduces his son and family.

A comment on the program?

Harry Farris "steps up" to
leads the National Anthem.

Next Year's President Ralph Knopp
reminds club that dues are due.
---
RotaryBayCity.org Rotary Club of Bay City Web Site
eClub-One
: Members with internet connections are encouragedto visit eClub-One monthly for a makeup. To get makeup credit you need to fill out the makeup form on that site. Print the acknowledgement for you receive and turn it in to receive credit. Be sure to enter our club's district number (
6310
) on that form.
Click this link to open eClubOne in a new window:
www.rotaryeclubone.org
.
The Bay City Rotary Club meets at Noon each Tuesday at the Lumber Barons resturant on the West Side.
Rotary Club of Bay City Web Site
District 6310 meeting schedule