Rotary Holds Seasonal Music Program
December 17, 2013
By: Stephen Kent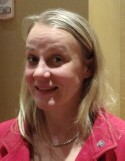 Krystal Casey Danielak
The Bay City Noon Rotary held it's annual Holiday Program on December 17. Following tradition, guests included members of the Bay City Optimist club, the Morning Rotary Club, the Northern Bay and Arenac Rotary Club, and various family and friends.
After some limited announcements and an abbreviated Sergent At Arms segment, President Lee invited Krystal Casey Danielak, President of the Optimists to speak briefly about their club, telling the assembly about the Optimists and their various projects and programs.
The program featured the musical offerings of Rotarians and guests led by Rotary's own Jeff Yantz. Jeff and his cohorts presented a number of light rock Christmas songs, much to the delight of all present.
This was the last meeting of 2013 for the Noon Rotary Club. Because the next two Tuesdays are Christmas Eve and New Year's Eve, the club will take a break until January 7, 2014.
Enjoy The Holidays!
See you all on January 7, 2014.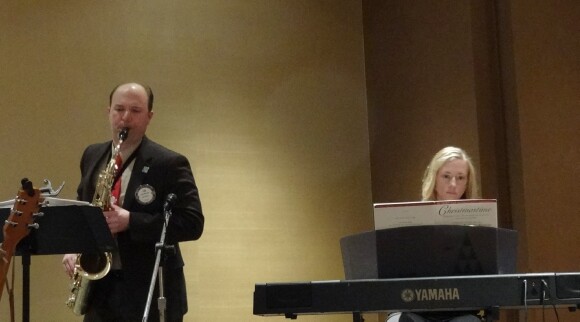 Lee and Molly Newton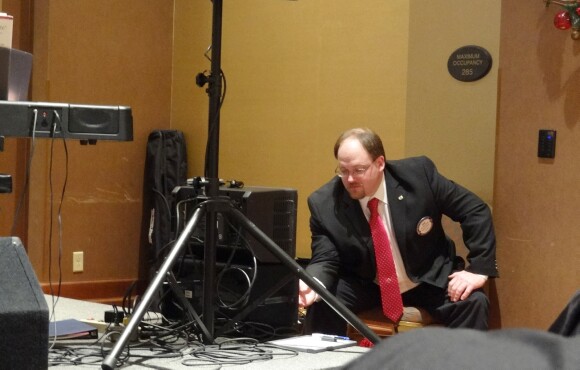 Gotta have Tech Support, Ron Bloomfield in this case.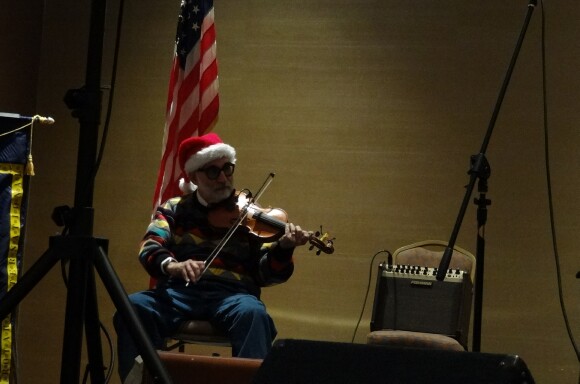 Andy Rogers and his fiddle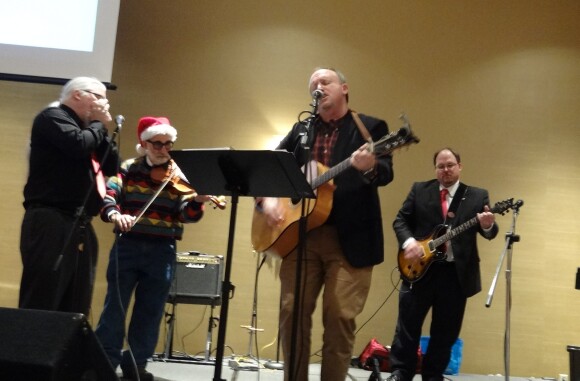 Four Amigos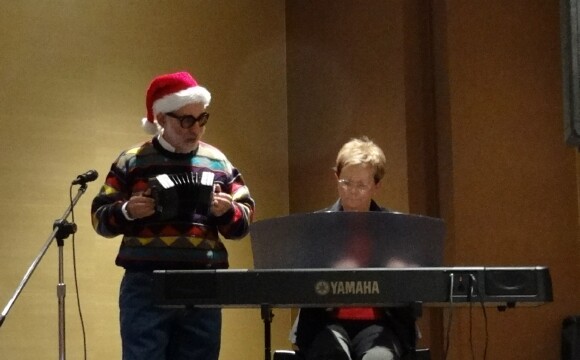 Andy Rogers and Cindy Chadwick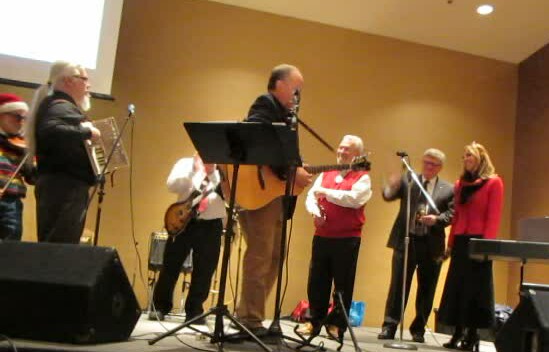 The Percussion Section: Eric Jyhla, Jeff Staudacher, Wendy Dore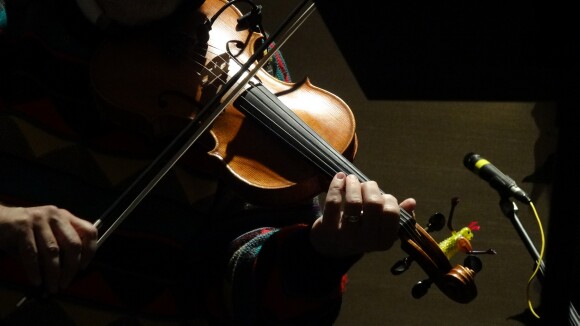 Who's the little yellow guy?
---
CLUB NEWS and ANNOUNCEMENTS
The
by-laws committee
will hold their final meeting at 11:00 on January 7. Everyone is invited to this important meeting.
DUES INVOICES
have been mailed for the January to June period. Please try to get these in soon. In the past we have waited until almost everyone has paid before making our payment to Rotary International. This time we plan to pay by the due date regardless. We hope to get everyone's dues promptly.
---
DATES TO REMEMBER
NO MEETING
Decimeter 24 and 31, 2013.
By-Laws
committee meets January 7 at 11:00.
---
Upcoming Programs
(See the official schedule at RotaryBayCity.org )
December 24, 2013: NO ROTARY MEETING TODAY - ENJOY HOLIDAY TIME WITH FAMILY
December 31, 2013: NO ROTARY MEETING TODAY - ENJOY HOLIDAY TIME WITH FAMILY
---
Current and past
DISTRICT DISPATCH
newsletters are available on the District site shown in the LINKS section below.


Rotary Bay City on Facebook!
Click on the Blue Facebook to visit us there.

Remember! Check attendance sheets at the front desk.
---
LINKS