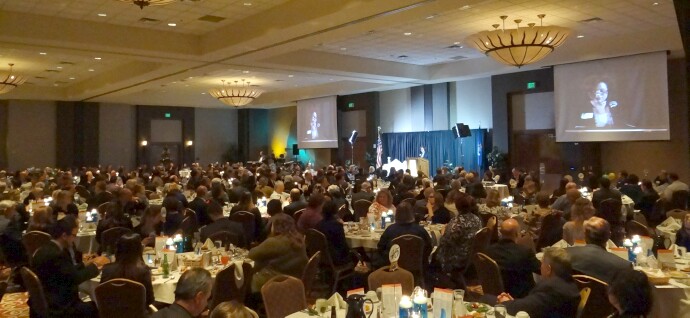 Chamber of Commerce Holds 2014 Annual Meeting
Awards Presented To Local Employers and Business Leaders
March 29, 2014
By: Stephen Kent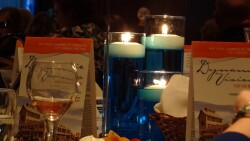 The
Bay Area Chamber of Commerce
held it's 131st annual meeting on Thursday the 27th. A full house of some 500 members and guests filled the Doubletree ballroom as business leaders and Chamber officers spoke about the achievements of the local area and the business climate.
Among those honored were Chamber Ambassadors, Leadership Bay County Alumni, Public Service leaders and Family Friendly Employers. Each year the members look forward to the Athena Award honoring a person for professional excellence, community service, and their assistance of women in the professional and leadership arenas.
The Chamber also inducts one or more people into its Business Hall of Fame each year. This year the honorees were
Herb Phillips
, one of the areas best plumbers for the past 60 years, and
Eric Jylha
, known to everyone as a TV 5 Weatherman, Radio personality, historian, and the MC of so many local events such as tonight's program. To the surprise of many, Jylha let it be known that he is retiring from TV 5 and Sunday will be his last broadcast.
At the end of the program, Chamber President
Mike Seward
spoke briefly to congratulate the night's winners and introduce the Chamber board and staff.
Quoting a recent news article about the improving jobs climate in Michigan, Seward said "our comeback is moving forward, but we have a long, long, long way to go". He then cited things this community and those present are doing to make that comeback happen including the development of Uptown Bay City and the revitalization of downtown Bay City, the beautification projects, efforts to improve transportation, expanding airline service at MBS.
"Ladies and Gentlemen, we have an opportunity, in this community, right now, today, next week, and next year, to do some very important things that are going to bring new jobs to the people of this area, new income to the people of this area, and an expanded new tax base to the local governmental entities and service organizations throughout the Bay Area" said Seward. "But we're only going to accomplish that if we roll up our sleeves and work together to go out and make this happen."
Seward went on to praise the local membership and its commitment to the area. He noted how every member is important and how they are the ones who build the success stories the Chamber loves to talk about.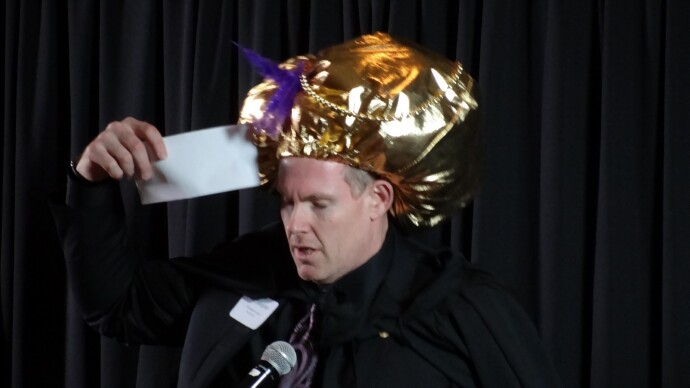 Karnak The Great (Chris Girard) Makes opening prognostications.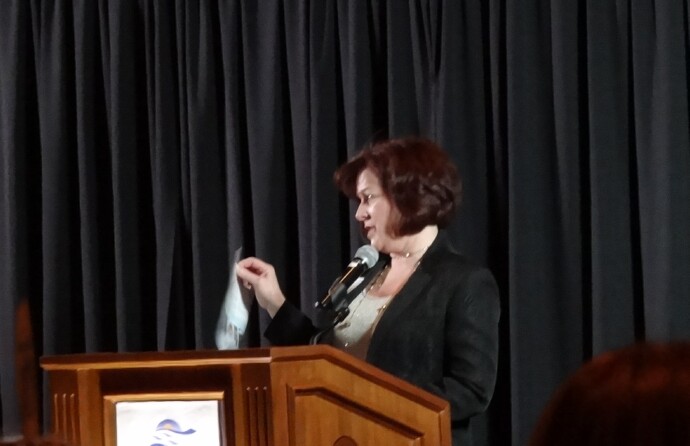 Laurie Bush, Chamber Chair, makes comments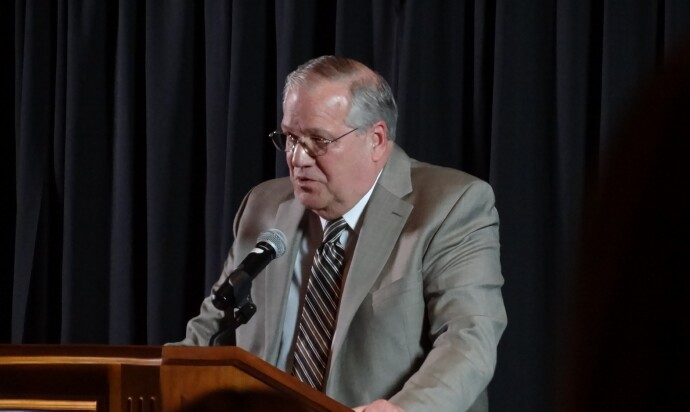 Immediate Past Chair, Pat O'Brein addresses members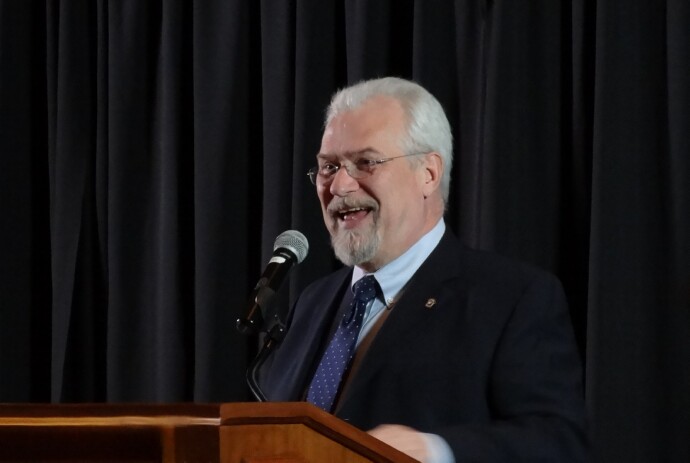 Master of Ceremonies Eric Jylha was inducted into the
Bay Area Chamber of Commerce Business Hall of Fame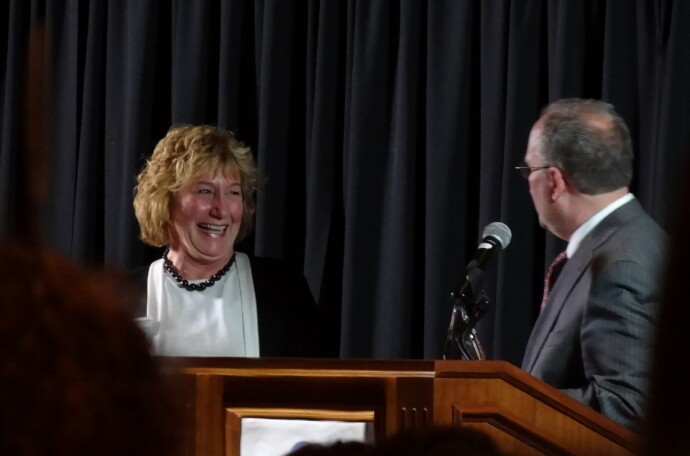 Meri Sue Engers, Meadowbrook Insurance Group, receives Ambassador for the Year award.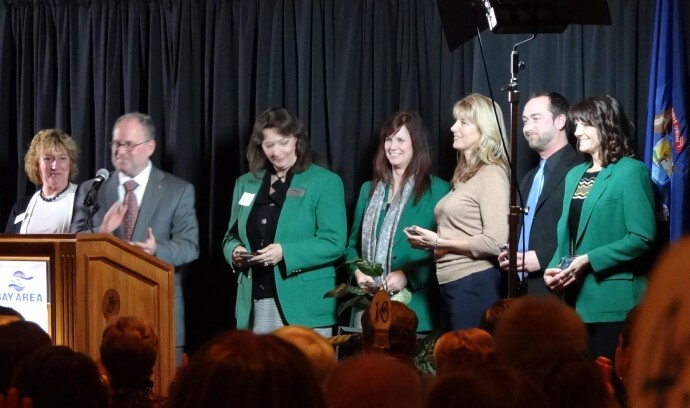 Dave Green presents Ambassador All Stars
Mari Sue Engers, Green, Patsy Powell, Andrea Hales, Sue Pike, Trevor Keyes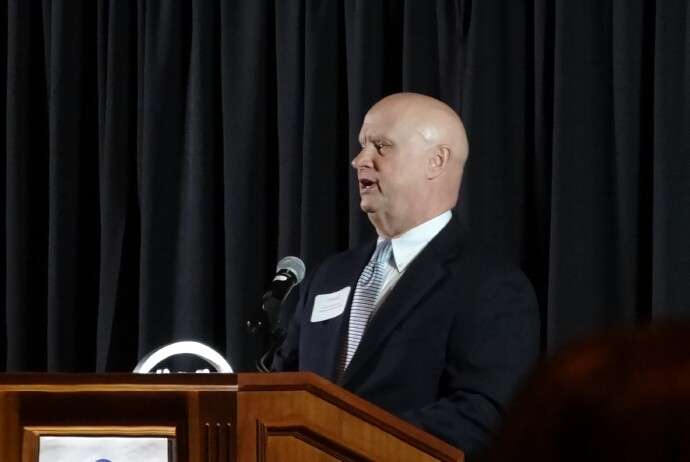 Dave Mikolajczak accepts the Family Friendly Employer award on behalf of
Andrews Hooper Pavlik PLC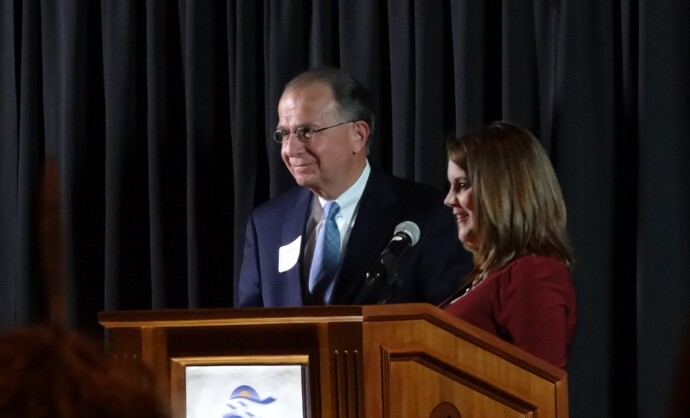 Dom Monistaire presents Leadership Alumni Community Service award to
Megan Samyn of McLaren Bay Region, and Mike Debo of Chemical Bank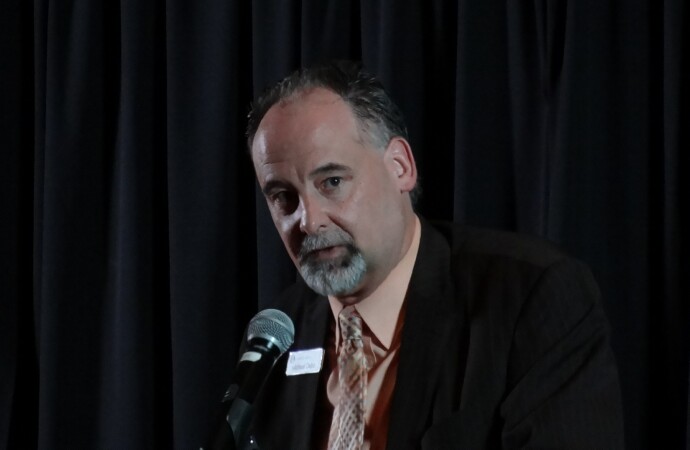 Mike Debo, Chemical Bank, receives second Leadership Alumni Community Service award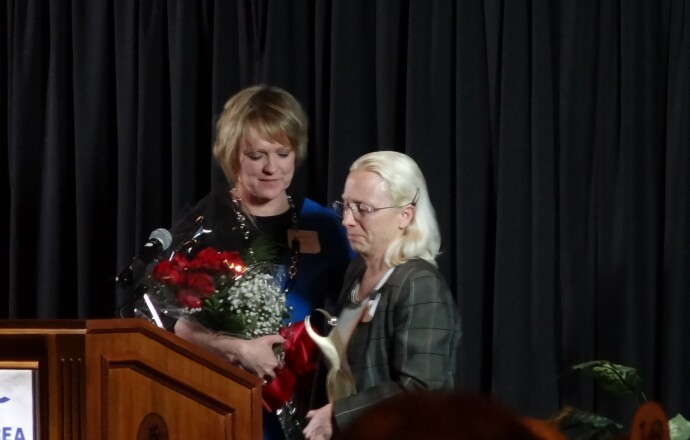 Amy Dore (right) of the Bay-Arenac ISD Career Center
receives the 2014 Athena Award.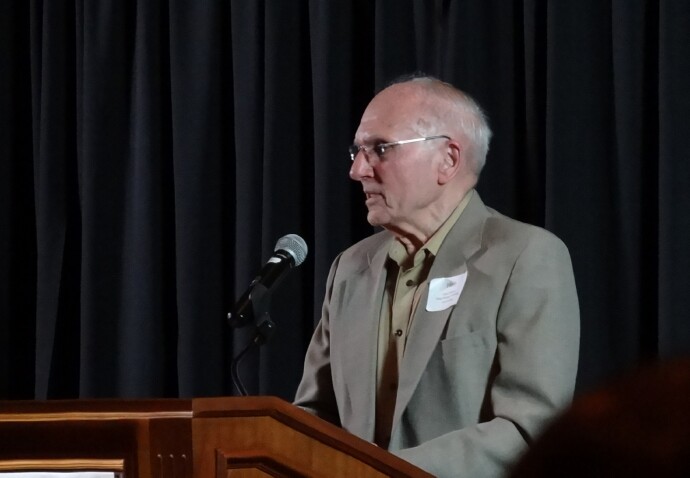 Herb Phillips, of Herb Phillips Plumbing & Heating
was inducted into the
Bay Area Chamber of Commerce Business Hall of Fame