FBI Station Chief Addresses Rotary Club
September 25, 2005
By: Stephen Kent
Upcoming Rotary Programs:THIS WEEK:
Sept. 27:
Bay City Public Schools Bond Issue.
Oct. 4:
Dan Streeter, new Good Samaritan Rescue Mission in Bay City.
Remember, your attendance is the key toa good, active club that makes a contribution to its community, state and nation . . . and to world peace and understanding.
---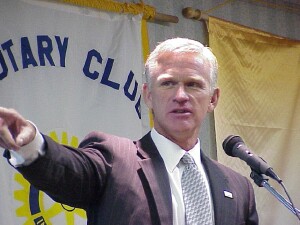 Walt Reynolds, FBI station chief in Bay City.
was the guest speaker on September 20. Reynolds described the organization of the FBI within the state. As one would expect, Detroit is the main office with some 350 agents. There are six smaller offices within the state. The Bay City office is responsible for the territory north to the bridge and for all of the Upper Pennisula.
It is obvious that as a very large metro area, Detroit would have a large FBI office. But Detroit is also unique in having the largest middle-eastern community in the area. At the risk of promoting a sterotype, the reality is that this is an area of interest to national security.
In the Bay City office, one major area of concern is gang activity and the number of shootings that have taken place recently in Saginaw. The FBI and other local agencies are activly involved in that situation.
Rural Mid-Michigan has another distinction as the home of some of the militias and hate groups. Since the 1995 Oklahoma bombing the membership in many of those groups has declined, but they still exist. The FBI is in active contact with these people. Dialog is important both to know what the groups are doing as well as to understand their point of view.
Law enforcement at all levels, in particular the FBI, has "Cyber Crime" units. A primary focus of these groups is child porn and child sexual abuse. The units also track cyber fraud, identity theft and other internet scams. Unfortunately, much of that activity is based in foreign countries, in particularly Nigeria, which makes enforcement nearly impossible.
Reynolds also addressed topics such as Homeland Security, border control issues, and the Patriot Act. The key to many of those enforcement issues is a matter of good intelligence. That is one of the FBI's biggest jobs.
In answer to a question, Reynolds offered this insight: "The scariest job in law enforcement is to be a uniformed officer making a traffic stop".
---
The Dictionary Project
is almost complete. The Bay City Times wrote a nice article on the program last week. Over 1,100 dictionaries have been distributed. About 200 remain to be delivered. The club has received numerous letters of thanks from students and classrooms.
---
International Night
preparations are going well. A number of auction items have been received but not nearly as many as are needed. Everyone is encouraged to thinkof items to donate for the auction. The items currently on hand are listed at the end of this issue of the Breezes.
---
---
--- Advertisements ---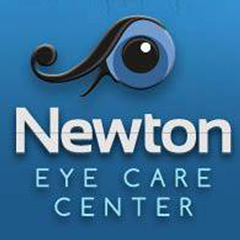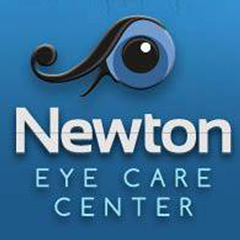 ---
---
RotaryBayCity.org Rotary Club of Bay City Web Site
eClub-One
: Members with internet connections are encouragedto visit eClub-One monthly for a makeup. To get makeup credit you need to fill out the makeup form on that site. Print the acknowledgement for you receive and turn it in to receive credit. Be sure to enter our club's district number (
6310
) on that form.
Click this link to open eClubOne in a new window:
www.rotaryeclubone.org
.
The Bay City Rotary Club meets at Noon each Tuesday at the Lumber Barons resturant on the West Side.
Rotary Club of Bay City Web Site
District 6310 meeting schedule