Clements Speaks to Rotary About Competitive Fishing In Michigan
April 8, 2014
By: Stephen Kent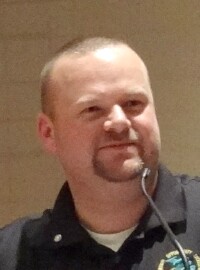 Ed Clements
Rotary's own
Ed Clements
spoke to Rotary about one of his passions and pursuits, competitive walleye fishing in Michigan.
Competitive fishing goes back to 1969 when it started with bass fishing. Competitions include the Bass Masters Classic. The bass competition market, with over a hundred professional, is as much as 20 times larger than other fishing specialties.
In Michigan, and the Saginaw Bay watershed, Walleye is among the predominant sport fisheries. The pro walleye circuit started in 1991. With the economy crash in '07 and '08, the larger tournaments closed. Today, however, there are numerous smaller competitions.
The
Michigan Walleye Tour
is one of the largest state circuits and is run out of Bay City by the Saginaw Bay Walleye Club. Their 2014 circuit starts this weekend on the Detroit River. It then moves around the state to Flint, Houghton Lake, Port Austin, and other locations.
The Michigan tournaments are team events. The events run Saturday and Sunday. At the end of the day you can weigh five fish per person. Keeping fish alive is emphasized and there is a "dead fish" penalty. The objective is to release fish at the end of the tournament.
The entry fee is about $300. Prize payouts are based on the number of boats, but if there are 50 boats, first place will be $5,000.
Besides the state tour, there a number of local tournaments. Teams will be three or four fishermen. Local clubs also run tournaments.
Ed asked the question "why is Bay City not the Walleye Tournament Capital of the World." The Saginaw River and Saginaw Bay are some of the top fisheries in the world. Fishermen already like coming to Bay City. The potential exists for making Bay City a destination by hosting a major annual tournament.
Ed cited some statistics to put fishing in perspective:
33 million people ages 16 and over fish.
These people spend some $48 billion annually.
They support 850,000 jobs nationally.
Michigan is the number 1 state for great lakes fishing.
Michigan is nationally number 2 after Florida.
Some $1.3 billion is spent in direct sales in Michigan
This supports 20,000 jobs.
Out-of-state license sales show 350,000 people a year.

For more information visit walleyetour.com/


---
CLUB NEWS and ANNOUNCEMENTS
The Club Board met prior to the regular meeting. The Club's next exchange student has been selected and will come from Japan. Chris Girard and family will be the first host family.

One more host family is needed for Beto, our current exchange student. If you can help, please see Andrea Hales.

President Lee is working with the Morning Club's president to come up with a challenge similar to last year's fund raising coin jugs. Starting today, all contributions each club makes to the Rotary International foundation will be use to calculate an member average for each club. The club with the highest average will be declared winner at a future event.

Eric Jylha related a report that polio is making an unexpected resurgence in Iraq and resurgence countries. Emergency measures are being taken in those areas.

Rotary Birthdays for March and April will be celebrated jointly next week instead of the last week of the month. If you were born in one of those months, keep in mind that the club encourages you to make a contribution of $2 for each year to the Rotary Foundation.

Gena Gates presented a Paul Harris Fellow pin and certificate to new PH Fellow Rich Milster. Following that presentation, President Lee called Gena back to the podium and surprised her by present her Paul Harris PLUS 5 Pin. Thanks to both Rich and Gena for their generous contributions.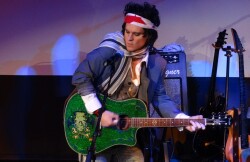 Rotary rocked the State Theatre last Thursday with it's annual Rotary Rocks concert. The show's title was "Sticks and Stones: It's Only Rock and Roll", and Rock and Roll was definitely the theme. With a tribute to the Rolling Stones, all of the acts featured Stones songs. The night kicked off with the Essexville Verellen Fourth Grade Class Choir under the direction of Kunio Oulette. They were followed by "Jeff Yants and the Barn Hands" then ever popular "Toyz". The evening was wrapped up by all of the musicians singing the Stone's "Pleased to meet you, won't you guess my name".

The club will meet off site on April 22. Member Greg Rosecranz has arranged for the Bay City Players to host the club's luncheon and give a tour of the changes at the theater. Rotary helped underwrite this work as part of the last major projects funding.

The District Conference is slated for May 2 and 3 in Saginaw. The club will continue the tradition of paying half of the registration fee for anyone requesting that reimbursement. Members are encouraged to attend since the Conference is so close. This will also be the Saginaw Club's 100 year anniversary, just before Bay City's anniversary.

The Community Grant process is being restarted and the committee will report back soon with procedures.

Dave Rogers wrote a very nice article on the Paul Harris statue. It appears in the latest MyBayCity.com in, which you can read by clicking article 8828

The Centennial Committee has set the goal of EVERY MEMBER achieving Paul Harris Fellow status during the Centennial Year. There are matching points available that allow a member to receive their first Paul Harris level at a fraction of the normal $1,000 contribution.

Rotary Club of Bay City
View Centennial Year Celebrations Schedule
July 2014-June 2015




---
DATES TO REMEMBER
Board Meeting - April 8 - 11:00 before regular meeting - Everyone invited.

Rotary Rocks Thursday April 10 at the State Theater.
This year's theme: "Sticks and Stones... It's Only Rock and Roll".

Rotary Golf Outing - Monday, June 16, 2014 - Bay City Country Club.

International Night 2014 - October 23, 2014 - 5:30 to 9 - Bay City Country Club


---
Upcoming Programs
(See the official schedule at RotaryBayCity.org )


April 8, 2014: Competitive Fishing. Our own Ed Clements will describe one of his favorite hobbies and will discuss competing at the tournament level.

April 15, 2014: CAN Council in Saginaw and Bay Counties Suzanne Greenberg, President of the Child Abuse and Neglect (CAN) Council, will discuss the Council's work in Bay County (Nathan Weidner Children's Advocacy Center) and Saginaw County. (To be confirmed)

April 22, 2014: Bay City Players Off Site Meeting The Bay City Players will highlight improvements to their facility made possible by grants from the Rotary Club of Bay City, as well as give an overview of their operation and specific activities/improvements relevant to their upcoming 100th anniversary.

April 29, 2014: S.O.S. - Save Our Shoreline Save our Shoreline is a non-profit, grass roots organization of property owners and others committed to the preservation of riparian rights along Michigan's 3288 miles of Great Lakes shoreline. Ernie Krygier, president of S.O.S., will provide a history.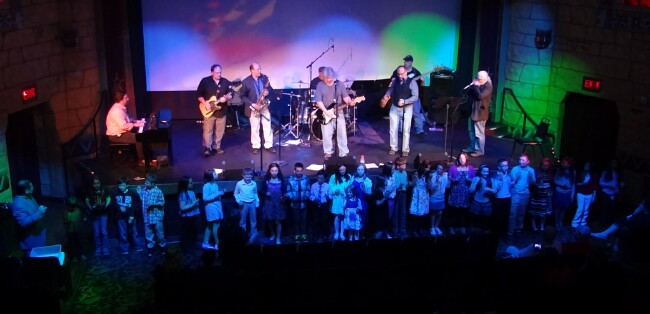 ---

Current and past DISTRICT DISPATCH newsletters are available on the District site shown in the LINKS section below.







Rotary Bay City on Facebook!
Click on the Blue Facebook to visit us there.

Remember! Check attendance sheets at the front desk.
---
LINKS