Red Cross Disaster Relief to be presented.
Local chapter sends more volunteers than ever before.
October 25, 2005
By: Stephen Kent
Program for November 1, 2005:
Americorps volunteers Kelly Kent and Ellen Rodman will report on their Red Cross volunteer service after Hurricane Katrina. In most years the local East Shoreline Chapter of the Ameriacn Red Cross sends fewer than 10 volunteers to national disasters. In the summer and fall of 2005 alone over 50 volunteers have been deployed!
---
--- Advertisements ---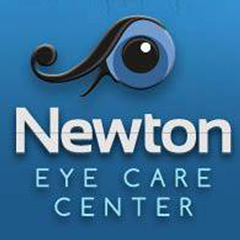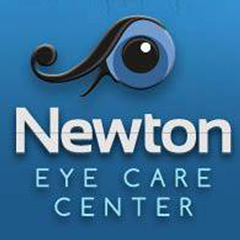 ---
---
UPCOMING PROGRAMS:
Nov. 8: Leo Najar, presentation on "And The World Goes Round" musical production;
Nov. 22: Pat Riepma, Northwood University football coach, reviewing the GLIAC grid program;
Nov. 29: President Ralph Knop on Rotary International Foundation;
Dec. 6: Melinda Boysik, Rotary Ambassadorial Scholar at SVSU.
---
Club NewsDictionary Project
Chuck Cusick reported that the
Dictionary Project
has been completed for this year. Among the highlights:
Cost $2,358. (Morning club contributed $600).
Members involved in selecting dictionaries, determining the number to be delivered and labeling the books included:Joy Baker, Chuck Cusick, Harry Farris, Brad Lodewyk, Kim Prime, Alan Storm, Dee Dee Wacksman, and Carolyn Wierda.
Members who delivered dictionaries included:Anita Bowden, John Bultrude, Rob Clark, Chuck Cusick, Mike Grabowski, Jerry Hill, Ralph Knop, Bred Lewless, Jerry Lewless, Brad Lodewyk, Jim McCue, Kim Prime, Bob Sherman, Mike Stoner, Wes Timm, Anne Trahan, and Jeffrey Weenik.
Andreas Teich offered his Church as delivery and pickup point.
The Bay City Morning Rotary Club delivered 247 books to the Catholic schools and the Pinnconning schools, a total of 11 schools.
Our club delivered approximately 1,225 books to 28 schools.
According to Cusick, "This seemed to be a very worthwhile project. One that involved two Rotary Clubs and three dozen Rotarians. All schools and students seemed very pleased with our gift. Many teachers said this would be terrific help since they did not have enough dictionaries for their students, yet were going to teach this subject this year. We also received numerous thank you letterf from teachers and students."
International Night
Mike Stoner reported that preliminary numbers indicate that we will net about $30,000 from international night. The overall feedback was that the organization at the Doubletree this year was much better than last year.
---
October 25's Program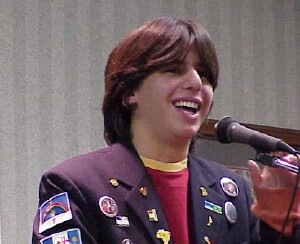 Rotary Youth Exchange student Tulio Villar
, from Recife Brazil, presented a slide show and talk on his home country of Brazil.
Even more than the US, Brazil is a melting pot of many people and cultures. People there don't think in terms of race because there is such a mix. The country was settled by the Portuguese, French, Dutch, Native Indians, and African Slaves. Imagration from Germany, Austria, Hungary, Spain, Italy, Japan, Portugal, Switerzland have contributed to the mix of cultures. The ethnic mix is reported to be 55% white, 39% white/black, 5% black, and .5% Asian.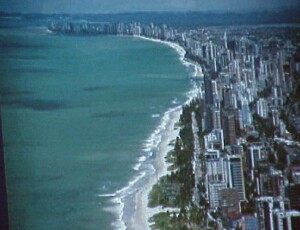 The Brazilian population is about 185 million of which 80% are Catholic. The government is described as a "presidential republic". There are 26 states and 1 Federal District in the country.
Some 75% of Brazilian's live in urban areas. Tulio home town of Recife, the capitol of the state of Pernambuco, is shown in the photo to the left. Tulio's own home is in one of the high rise buildings.
Brazil is known for its beaches and carnivals. Recife and Olinda claim to have the best Carnival in the country. Held in the spring, the carnival is said to be the biggest block party on the planet.
The Amazon River flows to the sea through Brazil. With a tropical forest covering 5.5 million kilometers, the Amazon is the most bio-diverse area on the planet. Tuilo reported that Brazilians don't typically go to the Amazon. "It's mostly foreign visitors who go there. But I would like to go.", he said.
Tulio is living with Rob and Debra Monroe this semester. Rob reported that Tulio, an excellent soccer player, had a "miserable" game last night. Central High played Dow in 40 degree weather and rain. Tulio's home is 6 degrees south of the equator. They don't have seasons, much less cold weather. Last night's contest was a real initiation into how the game is played in Michigan!
Tulio is 16 years old and will celebrate his 17th birthday in November while here in Bay City. His primary language is Portuguese, the predominant language of Brazil, but he speaks excellent English as well as Spanish.
Tulio plays guitar and enjoys sports. He plans to become a lawyer. His father, the president of his Rotary Club, is a civil engineer and his mother is a chemical engineer. He has two older sisters, one an accountant and the other in university.
---
--- Advertisements ---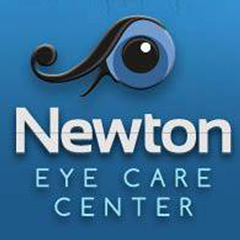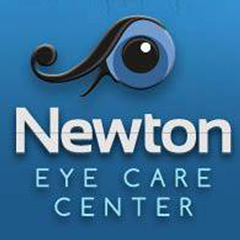 ---
---
---
RotaryBayCity.org Rotary Club of Bay City Web Site
eClub-One
: Members with internet connections are encouragedto visit eClub-One monthly for a makeup. To get makeup credit you need to fill out the makeup form on that site. Print the acknowledgement for you receive and turn it in to receive credit. Be sure to enter our club's district number (
6310
) on that form.
Click this link to open eClubOne in a new window:
www.rotaryeclubone.org
.
The Bay City Rotary Club meets at Noon each Tuesday at the Lumber Barons resturant on the West Side.
Rotary Club of Bay City Web Site
District 6310 meeting schedule