Rotary Ambassadorial Scholar Melinda Boysik Tells About Hungary
Board Meeting Scheduled Tuesday, 7:30 a.m., Mental Health Center
December 11, 2005
By: Dave Rogers
CLUB NOTES: Board meeting Tuesday, 7:30 a.m., Bay Arenac Mental Health Center, room 207.
Kathy Czerwinski announced that Wes Timm has achieved Paul Harris Fellow Level 7 status.
Rotary Vocational Days are scheduled Mar. 14 and 21; forms will be available in mid-January.
Steve Kent announced that dues are due Jan. 1 and should be paid as soon as possible.
---
--- Advertisements ---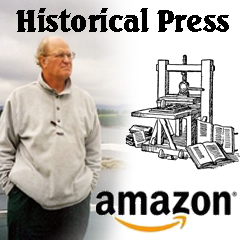 ---
---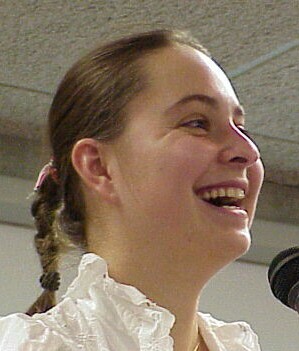 LAST WEEK: Melinda Boysik, Rotary International Ambassadorial Scholar, Saginaw Valley State University.
Rotarians learned about the history and culture of Hungary from a first-hand source last week: our own Rotary Ambassadorial Scholar Melinda Boysik.
Melinda was introduced by Barb Fisher, programmer.
Melinda is a student in International Studies at Saginaw Valley State University and is very happy that she has the opportunity through Rotary to come to the United States. She is focusing on improving her public speaking and, according to comments at the meeting, is doing very well.
Her connection with Rotary came through joining a Rotaract Club at the university she attended in Budapest. There are 12 members in her Rotaract club. "We cannot do big things but we can do things well," she said.
An American student came toher club and interested her in the student exchange program, she said. Ironically, her hometown club in Kecskemet, a small town in central Hungary, has no females among its 23 members.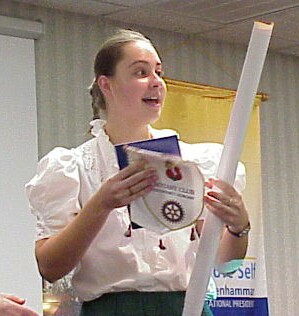 At SVSU Melinda is a member of the International Students Club and has helped organize an international food festival that attracted 700 people. Sixteen countries were represented and 50 different dishes were served, she said. Hungarian goulash soup was very popular, she noted.
Melinda showed slides of scenes from Hungary explaining the geography and culture of the country.
---
--- Advertisements ---

---
The Communists banned Rotary from Hungary in 1935; it returned in 1956 when democracy was achieved, she said. Hungarian Rotary clubs are part of District 1910, that has seven clubs, also including clubs in Austria, Croatia and Serbia. Hungary hopes to have its own district some day, she said.
Melinda is hoping to have a chance to go to Los Angeles to help decorate the Rotary float that will be in the Rose Parade at New Years.
About football she says: "I don't have a clue what I am cheering for but we cheer for what they cheer for so we have lots of fun."###
---
RotaryBayCity.org Rotary Club of Bay City Web Site
eClub-One
: Members with internet connections are encouragedto visit eClub-One monthly for a makeup. To get makeup credit you need to fill out the makeup form on that site. Print the acknowledgement for you receive and turn it in to receive credit. Be sure to enter our club's district number (
6310
) on that form.
Click this link to open eClubOne in a new window:
www.rotaryeclubone.org
.
The Bay City Rotary Club meets at Noon each Tuesday at the Lumber Barons resturant on the West Side.
Rotary Club of Bay City Web Site
District 6310 meeting schedule