Don't Miss Christmas Program with Students Directed by Leo Najar
Big Brothers, Big Sisters Need a Few Good Men and Women
December 18, 2005
By: Dave Rogers
THIS WEEK: ANNUAL CHRISTMAS PROGRAM
with students from area schools directed by Maestro Leo Najar. Don't miss it!
---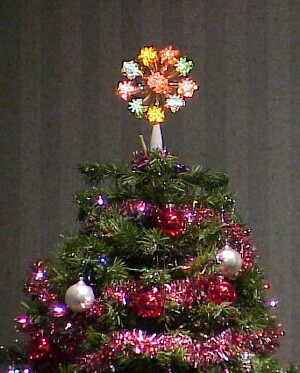 Club News
HONORARY ROTARIAN: Bob Luce has been named an Honorary Rotarian. Bob has been a member for 38 years.


DISTRICT CONFERENCE: To be held in Frankenmuth this year. Make plans to attend; the club will payyour registration fees. One of the programs will explain the meaning and importance of nanotechnology.


Club Board Notes: The board meeting last week discussed Group Study Exchange, the club brochure that is ready to be printed, and potential ties between Rotary and the Bay Area Community Foundation.


URGENT MESSAGE FROM THE DISTRICT GOVERNOR: Your attention is called to the fact that support of the Rotary Foundation has become an urgent priority. the support of our district clubs is nearly 20 percent lower than it was last year at this time. Future funding depends on the quality of our participation this year. As this year draws to a close please examine your cluib's pattern of givien and support the Foundation with your gifts.


DUES ARE DUE: Don't forget to pay your bi-annual dues before January 1.
---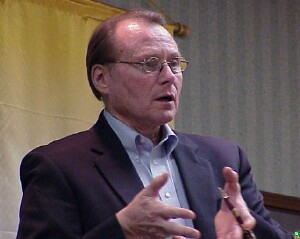 LAST WEEK'S PROGRAM:
Bob Graham, Big Brothers, Big Sisters of Bay County, introduced by Ed Keating.
There are underprivileged kids in our community who have never been in a boat or seen a lake, never been fishing, never been bike riding and never been ice skating.
Those are the kids, mostly from one parent families, that a special agency in our community yearns to serve even better.
There is one big problem: there are not enough adults willing to devote an hour or two every two weeks to help these kids mature.
Sixty children await caring mentors in Bay County, Bob Graham, executive director of the local Big Brothers, Big Sisters agency told Rotarians last week.
Fifty five of the available children are boys, said Mr. Graham, who formerly was director of the Family Court Juvenile Division in Saginaw County. He has 30 years counseling experience.
Some of these needy children have been waiting up to three years for a Big Brother or a Big Sister, he said. The group currently is conducting an outreach program in an attempt to attract more male mentors.
The organization has been mentoring kids for more than 100 years, said Mr. Graham, and Bib Brothers is the oldest mentoring association in the world. The male and female sections were merged in 1983. The group serves children ages 5-15 years of age; most mentoring programs last at least two years and the average match continues four and a half years, he said.
Results of the program are dramatically positive, according to Mr. Graham. Ninety-two percent of the boys do better in school after becoming Little Brothers; results for girls are about the same, with 87 percent reporting better family relationships. About 82 percent said they made friends easier and 90 percent felt the experience was positive.
There are several options for people to get involved with the program, said Mr. Graham. A part-time program is available called "Big Brother for a Day," couples may mentor a child and other options may be developed according to the needs of the mentor.
Six times a year the agency sets up group programs where all the Big Brothers and Big Sisters take children to a site such as the ice arena, beach, or holiday parties.
There is no formal training program and it's easy to get started, Mr. Graham stresses. Just call him at 894-0614. "Help these kids get a worthwhile experience they just wouldn't get without you," he concluded.
---
---
--- Advertisements ---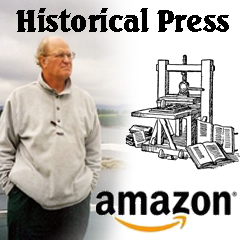 ---
---
UPCOMING PROGRAMS:
Dec. 27: Congressman Dale Kildee (tentative);


Jan. 3:State of the city and county by City Manager Robert Belleman and County Executive Tom Hickner;


Jan. 10: Delta College President Jean Goodnow;


Jan. 17: Standish prison (tentative);


Jan. 24: Great Lakes shipwrecks with diver/tv producer Ric Mixter;


Feb. 7: Rotary International Foundation, with President Ralph Knop;


Feb. 14: Saginaw Bay Symphony Orchestra;


Feb. 21: Saginaw Valley State University, Jerome Yantz programmer;


Feb. 28: Saginaw Spirit Hockey;


Mar. 7: Open;


Mar. 14 & 21: Vocational Days.###
---
RotaryBayCity.org Rotary Club of Bay City Web Site
eClub-One
: Members with internet connections are encouragedto visit eClub-One monthly for a makeup. To get makeup credit you need to fill out the makeup form on that site. Print the acknowledgement for you receive and turn it in to receive credit. Be sure to enter our club's district number (
6310
) on that form.
Click this link to open eClubOne in a new window:
www.rotaryeclubone.org
.
The Bay City Rotary Club meets at Noon each Tuesday at the Lumber Barons resturant on the West Side.
Rotary Club of Bay City Web Site
District 6310 meeting schedule