Beson Speaks to Rotary On D-Street Music Foundation
April 7, 2015
By: Stephen Kent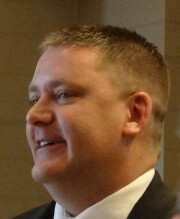 Dennis Beson
Dennis Beson
spoke to Rotary Tuesday about Midland's
Dstreet Music Foundation
. A 501c(3) since 2005, the foundation promotes music education through scholarships, instrument loans, and other activities. They contribute to other non-profit groups both financially and through help with music at events.
The foundation believes in and promotes music in the lives of people. They provide free, or low-cost, concerts; loan instruments to families that might otherwise not have them; and assist youth with scholarships for lessons, school and art programs.
Dennis said that the foundation
accepts working musical instruments
from individuals. "If you have an old band instrument in the attic or closet, consider donating it to us." They will refurbish the instruments and loan them to students much as a library would. When the student is done with the instrument they return it. (DStreet does not take pianos and other large pieces simply because of the size and storage requirements.)
Each year
DStreet
puts on a concert called
Parkapalooza
on the beach at Midland's Sanford Lake Park. Over the years they have hosted thousands of people for the free, family festival. There is a rock wall for climbing, make and take crafts for kids, face painting, a bounce house, and an auction for adults.
On June 20 this year the foundation adds a second
Parkapalooza at Bay City's Wenonah Park
. The event will start at noon and run until at least 6:00. It will feature seven groups including
The Josh Ramseys Band
which played at Rotary Rocks last week.
DStreet has also added a
mobile stage
to it's collection of equipment. The stage can be rented by organizations that need a stage for their events. Built around a flat bed trailer, the stage can be hauled to a location and erected into a covered performance venue. Pictures and information can be found on DStreets Facebook page at
facebook.com/DstreetFoundation
For more information visit
www.dstreet.org
.
---
CLUB NEWS and ANNOUNCEMENTS
The board meets this week
April 14 at 11:00 before the regular meeting.
Everyone is welcomed.
President Ron
opened the meeting with a greeting in a language used in parts of Cameroon, Chad and Nigeria. The first Rotary Club in district 9100 was chartered in 1939 in Senegal. The first club in Chad was formed in 1982. District 9100 has one of Rotary's largest number of countries. There are over 90 clubs and more than 3,000 Rotarians. Additional information may be found at
The Rotary Global History fellowship
and at
Rotary 1st 100
.
Reminder: The
District Conference
will be at the Mt. Pleasant Comfort Inn on April 17 and 18.
Cindy Luczak
is organizing the gift basket that our club will send for the raffle. If you have anything to add, please contact Cindy.
The deadline is next Tuesday
.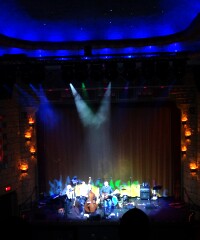 Ron announced
Rotary Rocks
once again. The event was held last Thursday at the state Theatre and was the biggest, was by most accounts the best in the history of the event. Jeff Yantz and the Barn Hands performed for the first half of the evening. Elvis tribute artist Jake Slater, backed by the Josh Ramseys Band, did the second half and rocked the hall! If you missed it you'll have to wait a year to see if this event can be topped!
Rob Clark
lived up to his fund raising challenge from last week by juggling his Rotary soccer ball on his knees and feet. Besides their donation to Rotary, contributors were to be entered into a drawing for a collectors Elvis postage stamp collection given by Dee Dee Wacksman. A drawing was held at the concert and won by Barb Englehardt.
Rob, dressed for the occasion in soccer shorts, proceeded to juggle 44 times. "That could have just as easily been 4 times", he said. The club raised over $2,000!
See other photos at the bottom of the page.
Brenda Scramlin
will be going the the entire
District Conference
, driving over both days. If anyone would like to ride with her she would welcome the company.
President Ron reminded members that the second of two
Vocational Days
is scheduled for April 14. The huge crowd of students and guests on the first Vocational Day was accommodated well in the smaller room. The April 14 event will not has quite so many students.
The
Centennial Committee
has set the goal of EVERY MEMBER achieving
Paul Harris Fellow
status during the Centennial Year. There are matching points available that allow a member to receive their first Paul Harris level at a fraction of the normal $1,000 contribution.
Rotary Club of Bay City
View Centennial Year Celebrations Schedule
July 2014-June 2015
Click to read the
March District Newsletter PDF
.
---
DATES TO REMEMBER
Board Meeting
- April 14 - 11:00 am before regular meeting - Everyone invited.
Second Vocational Day
- April 14, 2015
Anniversary Dinner
Come celebrate the Club's 100th birthday and honor our members.
May 14 - 5:30 pm to 9:00 pm - Doubletree
RYLA, Rotary Youth Leadership Award camp
- June 14-18
Golf Outting
- Wednesday, June 17, 2015 - Bay City Country Club
---
Upcoming Programs
(See the official schedule at RotaryBayCity.org )
April 14, 2015: Second Vocational Day.
Rotarian Matt Felon, President of Great Lakes Bay Regional Alliance will focus on how students need to view where they are as a starting point and emphasize how they can achieve lofty goals if they set them and work for them.
April 21, 2015: Give Local Bay Program
Chris Yaklin will talk about the powerful 24-hour online fundraising competition that unites a community around building endowment funds for non-profits at the Bay Area Community Foundation
April 28, 2015: Rotary Youth Exchange Student Madoka Moriis
from Japan will talk about her home in Japan.
May 5, 2015: Secret Service Agent In Charge Brian Lambert
will talk about counterfeiting and the role of the Secret Service in our community.
---
ROTARY ROCKS - 2015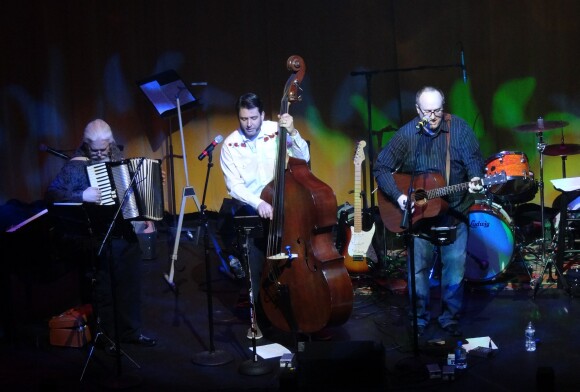 Jeff Yantz and the Barn Hands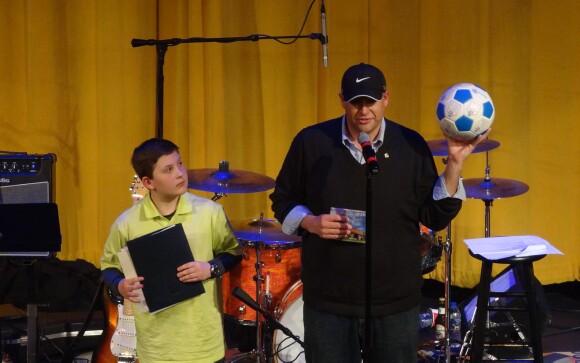 Conner and Rob Clark Auction off Elvis Stamps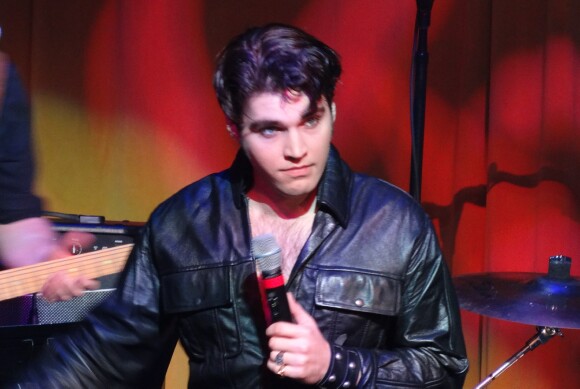 Jake Slater - aka ELVIS!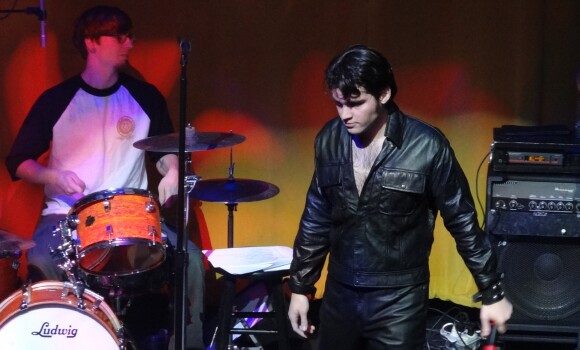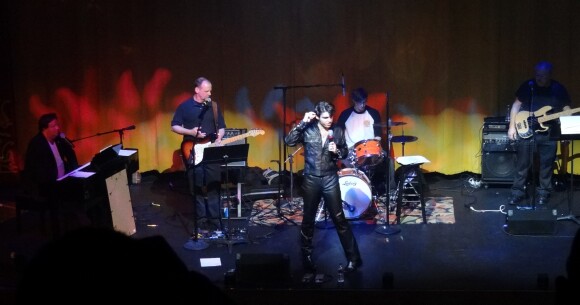 Jake Slater backed by the Josh Ramseys Band
---
Current and past
DISTRICT DISPATCH
newsletters are available on the District site shown in the LINKS section below.


Rotary Bay City on Facebook!
Click on the Blue Facebook to visit us there.

Remember! Check attendance sheets at the front desk.
---
LINKS