Delta College President Jean Goodnow Addresses Rotary Club
January 14, 2006
By: Stephen Kent
THIS WEEK:
Congressman Dale Kildee / Michigan's 5th District
VOCATIONAL DAYS:
Mar. 14, Mar. 21. Sign up now to host a student. See Griff Acker or Ralph Knop.
BOARD MEETING NOTES:
A committee has been formed to examine the Club's meeting location in light of an increase in lunch costs.
---
UPCOMING PROGRAMS
Jan 17Congressman Dale Kildee / Michigan's 5th District


Jan 24Great Lakes shipwrecks with dive/TV producer Ric Mixter


Feb 7Rotary Foundation


Feb 14Saginaw Bay Symphone Orchestra


Feb 21Tentative: SVSU


Feb 28Saginaw Spirit Hockey


Mar 7Open


Mar 14Vocational Day #1


Mar 21 Vocational Day #2

---
Delta College President Jean Goodnow Addresses Club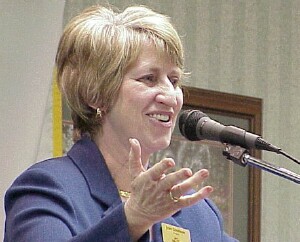 New Delta College President Jean Goodnow is only the fourth to hold that position in the 44 year history of the college. The national average for a community college president is 5 years which speaks to the success of the local institution. Goodnow brings her 30+ years of community college experience to the post with a drive and ambition to continue to build this excellent institution.
Goodnow was attracted to Delta by its national reputation for innovation and exccellence. She was also impressed by the community, in particular the revitalization of the Bay City area which is home to the Delta College Planetarium. She noted that over 100,000 people have visited the planetarium since 1997.
The obligation of an institution like Delta is to supply a trained workforce. Some 90% of Delta grads find jobslocally or in the state of Michigan, which points to the success of the programs. Delta has articulation agreements with 20 other colleges and universities which makes it an ideal starting point for many students who want to eventually move to a four year institution for their degree.
A challenge faced by Michigan is to stop the "brain drain" of educated young people leaving the state to find jobs. Some of this is due to loss of manufacturing jobs but other factors are also in play. The world is moveing to a global economy. Employees of many fortune 500 companies will find themselves working internationally. Colleges must teach with a global economic awareness.
When asked if high school students are being prepared for higher education, Goodnow grinned and said that was something of a political question. She went on to say that it is a concern across the nation. Colleges and universities wish they had better prepared students. Foriegn competition is a concern as students there go to school for more hours and have less time off. Michigan is in the process of improving the secondary education in math, science and english.
Delta has always been a pioneer among community colleges. It has kept up with technology and industry. Delta was one of the first to have an honors program at the community college level. It pioneered partnerships with business and industry to train workers to meet the needs of those partners. Goodnow continues to meet with business, industry and eduational leaders from the area to insure that Delta meets the challenges of the future and prepares our youth for the evolving world.
---
---
--- Advertisements ---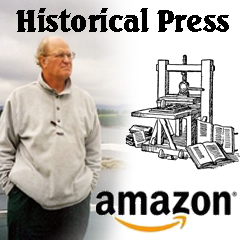 ---
---
RotaryBayCity.org Rotary Club of Bay City Web Site
eClub-One
: Members with internet connections are encouragedto visit eClub-One monthly for a makeup. To get makeup credit you need to fill out the makeup form on that site. Print the acknowledgement for you receive and turn it in to receive credit. Be sure to enter our club's district number (
6310
) on that form.
Click this link to open eClubOne in a new window:
www.rotaryeclubone.org
.
The Bay City Rotary Club meets at Noon each Tuesday at the Lumber Barons resturant on the West Side.
Rotary Club of Bay City Web Site
District 6310 meeting schedule