MyBayCity.com
Leave a Comment
The Editors of MyBayCity.com invite you to leave a comment about the article you are reading. That article is still open in another browser window or tab. You can click back to view it then return to this comment form.
Your comment will be reviewed by the editorial staff and then added to the bottom of the article.
The Editors of MyBayCity.com reserve the right to edit your comment for length and content and will make the final decision to post the comment with the article.
---
Columns Article 6276: 25-Sep-11

Our Office Staff Has Turned Into Coffee Snobs

By: Julie McCallum,
Senior Staff
---
"The BUZZ" - Read Feedback From Readers!
George says: On September 30, 2011 at 12:36 PM

I'll be the first to admit to being a coffee snob long before moving into the MyBayCity offices. I blame it on my long food service background and being exposed to many great coffee companies....just hard to drink Folgers or Maxwell House after that.
---
--- Advertisments ---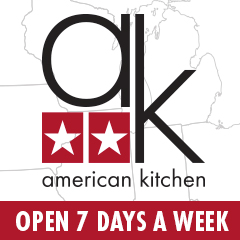 ---