MyBayCity.com
Leave a Comment
The Editors of MyBayCity.com invite you to leave a comment about the article you are reading. That article is still open in another browser window or tab. You can click back to view it then return to this comment form.
Your comment will be reviewed by the editorial staff and then added to the bottom of the article.
The Editors of MyBayCity.com reserve the right to edit your comment for length and content and will make the final decision to post the comment with the article.
---
Local News Article 06850: 21-Mar-12

Bay City Highlighted on PBS Series UTR: Under The Radar

By: O. J. Cunningham
---
"The BUZZ" - Read Feedback From Readers!
gs-man1 Says: On March 29, 2012 at 11:28 AM

I can't wait to see the show. Bay City is a great town and has many interesting places. When you live here, it is hard to see the forest for the trees and we tend to overlook things that we pass by every day. If we could just get the beaches cleaned up, this could be a great destination town (think Caseville, Traverse City, Tawas).
---
--- Advertisments ---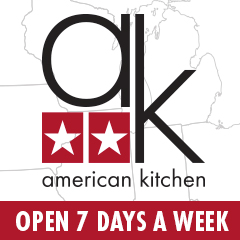 ---