MyBayCity.com
Leave a Comment
The Editors of MyBayCity.com invite you to leave a comment about the article you are reading. That article is still open in another browser window or tab. You can click back to view it then return to this comment form.
Your comment will be reviewed by the editorial staff and then added to the bottom of the article.
The Editors of MyBayCity.com reserve the right to edit your comment for length and content and will make the final decision to post the comment with the article.
---
Business Article 07079: 10-Jun-12

$10 MILLION EXPANSION: Mersen USA Bay City to Beef Up Buildings, Equipment

By: Dave Rogers
---
"The BUZZ" - Read Feedback From Readers!
chess5 Says: On June 11, 2012 at 10:14 AM

MyBayCity.com is one of my favorite places to go on the WEB. News items such as this need to be seen by everyone in Bay City. In my oppion one of the biggest problems we have through out the Country and especially in Bay City is the willingness to give away the City to the Corporate World. This company from France is no exception. What do we really gain by giving away our tax base with little in return. The company is expanding with a 10.3 million dollar expantion. How much of that 10.3 million will be from taxes not paid to the City of Bay City. I wonder if the other 39 Countries are doing the same thing this Company wants us to do. At what cost will we be getting jobs for possibly four(4) people and will they come from the Bay City labor pool?
Anonymous Says: On June 19, 2012 at 03:35 PM

they just laid off a bunch of people with more expected next month. they can make up whatever numbers they want on the tax abatement application about adding jobs. this equipment doesn't require any more employees to operate. bottom line is the city is losing out on revenue that could help pay for public safety
---
--- Advertisments ---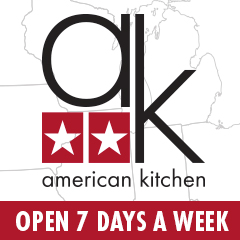 ---