MyBayCity.com
Leave a Comment
The Editors of MyBayCity.com invite you to leave a comment about the article you are reading. That article is still open in another browser window or tab. You can click back to view it then return to this comment form.
Your comment will be reviewed by the editorial staff and then added to the bottom of the article.
The Editors of MyBayCity.com reserve the right to edit your comment for length and content and will make the final decision to post the comment with the article.
---
Columns Article 6613: 25-Dec-11

After Pearl Harbor, What Happened to Local Air Corps Flier Rush H. Willard?

By: Dave Rogers
---
"The BUZZ" - Read Feedback From Readers!
Geraldine42 Says: On December 29, 2011 at 11:19 AM

Rush Willard- after training in San Antonio he was featured in Popular Science Magazine as a typical Air cadet graduating to become a 2nd Lt. He became a PR representative for the Army Air Force after this traveling around the country giving speeches until he asked to be returned to active duty. AS a member of the 33rd squadron he was in July 1941 sent as Sqadron leader to Iceland where a Submarine surfaced in the Bay and Rush had the unique experience of relieving the German Captain of his sidearm, a Lugar, which he kept as a souvenier. A medical emergency sent him to Walter Reed Hospital after which he spent some time in Bay City recuperating. He was still "grounded" on January 15, 1942 when he left Gunther Field in Montgomery Alabama with a Lt. Fanin at the controld on his way to Washington, D.C. when they crashed in the Atlantic Ocean. Rush's brother Dean was also a Pilot and died on his first mission over Germany in 1945.
---
--- Advertisments ---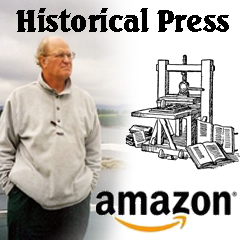 ---