www.mybaycity.com BUZZ
"The Buzzzzzz!" - Feedback From Readers
MADONNA BONANZA? Not Just a Pretty Face, Tourism Drawing Card, Say Backers
mkusmierz Says:
On March 10, 2014 at 11:35 AM
It's about time the city is doing something to celebrate the world's greatest female entertainer. I'd like to see a street named after her. I think a good one would Water Street from where it enters off Washington avenue on the north to the Double Tree Restaurant on the south. Then encourage the existing businesses to add something about Madonna to their business.

Also, insist that the Bay County Historical Society feature her history permanently in the museum.

Have St. Laurent name her most favorite candy after Madonna.

How about a Madonna festival!

How about sweet talking Dave Rodgers leading the way?
Thinking Out Loud
Fake ID
doug.moiles Says:
On March 10, 2014 at 12:03 PM
Enjoyed the article.
Oral Cancer Community Awareness Team
klohaa Says:
On March 04, 2014 at 01:44 PM
Nice to see young adults doing such positive things in our community.
FINN'S CHALLENGES: City Finances, Hotel Debt, P.O.W.E.R. Fund Legacy Loom
frank_starkweather Says:
On March 10, 2014 at 12:27 PM
Dave:

Nice article.

Last time I looked, father Sam Shaheen (deceased) was a chiropractor, and son Sam is a surgeon. I do not believe it is accurate to claim that brother Peter is a doctor as well. I do not believe he is. He is one smart developer, for sure, but...

I still dispute all of the puffery about the Double Tree being a convention center. Baloney. It is a hotel with a big convertible ballroom, and rises only to the level of being a conference center, which is a far cry from being a convention center. Too small.

First of all, a convention center needs to have a large number of hotel rooms close at hand. The total can be argued, but it can be near a 1000 or more. Bay City is no where near that number, even with the new Marriott going in. Adding in the rooms from Saginaw Township makes something more possible sooner, but can Bay City beat Saginaw to the draw on that one ? Questionable.

I do believe that the Shaheens will deliver a convention center in due time, but it will take another hotel or more, beyond the Marriott at least, and would likely be a free standing facility like the big one in Lansing.

The picture you paint of the Double Tree is something I would expect to see in Chamber of Commerce publication. There is more to the story about that financing, and who is getting stuck with what, all of which is inevitable following the nature of the financing plan Palenik engineered, and left town.

Lets leave that conversation for another day over some drinks.

Frank Starkweather

sunbeamf Says:
On March 10, 2014 at 01:34 PM
What's the occupancy rate at the DoubleTree? Are they now paying on their debt on a regular basis? I'd like to see those figures--not only for the DoubleTree but for all hotels/motels in Bay County and the Great Lakes Bay Region--what an awkward moniker!!
Two City Commissioners "Looking Into" Issues at Richard Finn's Last Job
roomforonemoore Says:
On March 01, 2014 at 09:10 PM
I hope that the commission will continue seeking a new manager. We will never recover from the likes of Palenick and he is still jumping from city to city. I am sorry that some of their concerns are not regarding employees. They city is going through massive cuts. combining departments, eliminating positions. changing job desciptions, eliminating entire departments. The end of this contract with the unions will bring an exodus like the city has never known. We are in a death spiral and because of poor managment the odds city being farmed out are even greater. The City is still top heavy with having half the employees 10 years ago,This man is out for the money. Lets stick with White
---
--- Advertisments ---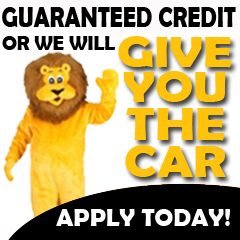 ---
0510 nd 03-07-2014 - x
SPONSORED LINKS
---
LOCAL LINKS
(Ads not affiliated with Google)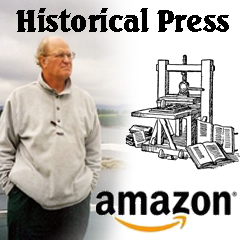 ---
---
---
---
---
---
---
---