www.mybaycity.com BUZZ
"The Buzzzzzz!" - Feedback From Readers
WILLERTZ ON PHIL HART: Ex-Bay City Mayor's Biography of Senator Published
chris Says:
On May 15, 2013 at 09:25 AM
My dad, worked day and night to write and edit this book. My life in Bay City growing up will always be filled of memories of Dad researching, writing, re-writing, discussing, stressing about the Phil Hart. Despite this mission of love, he ALWAYS had time for me, and my brother and sister and mom, and God and his teaching and his students. Thank you, Dave Rogers for this tribute to my dad! And thanks to my mom, for finishing the task, they are truly a couple confirmed in love.
garthdewey Says:
On May 16, 2013 at 02:29 AM
John Willertz was my brother inlaw. I remember John as a great family man, a lover of people, an excellent speaker, a fantastic natural golfer, and a terrific punster. A big chunk of family memories has John well represented!
USS EDSON HOME: Historic Destroyer Finally Reaches Home Berth Here
fwiggles Says:
On May 08, 2013 at 04:06 PM
Last time tat I saw the old girl, was at the 1996 Reunion in NYC, and I took my two daughters to see her! I am looking forward to showig my wife around her at the Reunion in August!

FTG2 Wiggles USS EDSON DD 946 1969-1973
All Strings Attached
vatchinson Says:
On May 08, 2013 at 05:09 PM
Marcie does a great job I highly recommend her! As far as Matt and Joey...they are an AWESOME team!
MONARCH NO MORE: Historic Power Plant of Street Railway Recalled
slockey Says:
On May 08, 2013 at 10:57 PM
Dave,
I remember back in 1999 when I had that property listed for sale.
There were 2 tenants in the building, Monarch Welding in the front on Water St., and their was a guy in the back area that was the old coal pit/bin which was approximately 20' deep and serviced by a heavy duty crane. He was building a very large steel hull boat in the pit. In the archive photo you can see the crane near what appears to be a coal pile. Great article Dave, Thank You.
CheeseTown Challenge Race Is Saturday June 15th
SQUIRT0523 Says:
On May 10, 2013 at 12:22 PM
Definitely one of the best races in Michigan. My son has been running this for 3 years and it is by far his favorite. He starts talking about next year's race the day after the current year's race! Marty puts so much hard work into this race and always does a great job! Can't wait to get out there and run!
---
--- Advertisments ---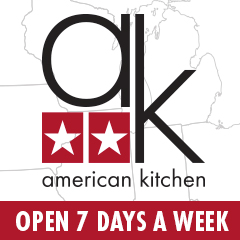 ---
0510 nd 05-14-2013 - x
SPONSORED LINKS
---
LOCAL LINKS
(Ads not affiliated with Google)
---
---
---
Ads By MyBayCity.com
Visit Beautiful Bay City, Michigan
2012 Bay City Calender


City of Bay City - 301 Washington Ave, Downtown Bay City - (989) 894-8200
---
Ads By MyBayCity.com
Historical Press - By Dave Rogers
Purchase Your Copy Today!


http://www.amazon.com/D.Laurence-Rogers/e/B001KCA8ZY/ref=ntt_athr_dp_pel_pop_1
---
---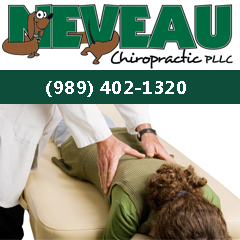 ---
---