MyBayCity.com
Leave a Comment
The Editors of MyBayCity.com invite you to leave a comment about the article you are reading. That article is still open in another browser window or tab. You can click back to view it then return to this comment form.
Your comment will be reviewed by the editorial staff and then added to the bottom of the article.
The Editors of MyBayCity.com reserve the right to edit your comment for length and content and will make the final decision to post the comment with the article.
---
Arts/Theater Article 7268: 16-Aug-12

Harry Jarkey, 99, Says Hello to All His Bay City Friends; Send Him a Wish!

By: Dave Rogers
---
"The BUZZ" - Feedback From Readers!
abosco0717 Says: On August 16, 2012 at 12:44 AM

Happy Birthday Harry. I just turned 69 in July but I still remember you and the families of Bosco's, Militello's, and Lupo's enjoyed your performances and talked about what a great person you are. Come visit us in Bay City on your 100 Birthday. We can make it an event and possibly have the Bay City Elks sponsor you (I am a Past Exalted Ruler). I am one of 5 Tony Bosco's in Bay City. I am the youngest and there's only two of us left. I was at The Danny Thomas home last year on a tour of LA.
God Bless You

Tony Bosco
trtabor Says: On August 16, 2012 at 04:08 PM

Hello old friend Harry. We always enjoyed your
imitation of my father in law, Florian Hiss.
He enjoyed it too. Many happy memories pal. I am just a kid, 88 last May. sorry to tell you my dear wife Sally
passed away 2 weeks ago.
BJBREN Says: On August 23, 2012 at 10:33 PM

CATCHING THE CASINOSEVERL TIMES A WEEK WAS GREAT,THE JOKES AND ROUTINES KET GETTING BETTER BECAUSE WE KNEW THE M BY HEART AND COULD GO ALONG WITH HARRY,MANY HAPPY RETUNS AND THANKS FOR EVERYTHING, SINCERLY , BJ BRENNAN,JACK SLATTERY, TOM BRENNAN,DON THOMSON..
---
--- Advertisments ---

---
0390 nd 05-19-2013
P3_NewspaperID = '0' - P3_ArticleID = '7268' - v 101810.1246
SPONSORED LINKS
---
LOCAL LINKS
(Ads not affiliated with Google)
---
---
---
---
---
---
---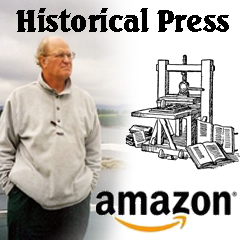 ---