MyBayCity.com
Leave a Comment
The Editors of MyBayCity.com invite you to leave a comment about the article you are reading. That article is still open in another browser window or tab. You can click back to view it then return to this comment form.
Your comment will be reviewed by the editorial staff and then added to the bottom of the article.
The Editors of MyBayCity.com reserve the right to edit your comment for length and content and will make the final decision to post the comment with the article.
---
Columns Article 5193: 29-Aug-10

Who Says Nothing is New on Historic Mackinac Island? Have a Look at Our Pix

By: Dave Rogers
---
"The BUZZ" - Read Feedback From Readers!
Anonymous Says: On August 31, 2010 at 07:26 AM

It's great to hear about the new things on the island, but the pix are traditional island scenes... I thought you were going to have pictures of the new?
---
--- Advertisments ---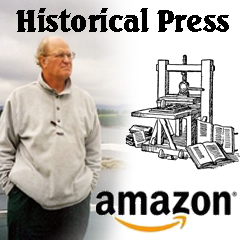 ---