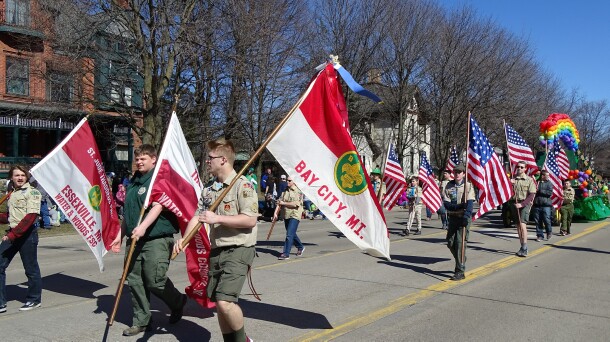 If There's A Saint Patrick's Parade, IT MUST MEAN SPRING!
Annual Parade Welcomes Warm Weather In Bay City!
March 21, 2018 1 Comments
By: Stephen Kent

Maybe it was the great weather after some cold days, but this seemed like one of the best Saint Patrick's Parades that Bay City has had in a while. The phone showed 50 degrees when the parade started, but we heard it reached 55 or 56 before the day was over. Perfect weather for the 64th annual parade.
As the annual kickoff to Spring and Summer, the parade brings people out. The morning featured a marathon that filled the city with runners. The parade started at 2:00 and people were looking for parking places, or just walking up from the neighborhoods well before that time.
All of the "usual suspects" were on hand to march, although we didn't see the usual horses. (There was one donkey.) Still, there were dogs, bunnies, chickens, and a few other critters. And the kids from the annual "Haunted Temple" brought out their "Worm" which had been a prop at the recent screening of the movie "Beetlejuice".
And speaking of the Haunted Temple (actually the Historic Masonic Temple on the corner of Madison and Center), this year found the
Scotville Clown Band
marching. Following the parade, this band, which dates back to 1903, gave a free concert at the Temple. They do that four times a year to help organizations with fundraising. The thirty or so costumed musicians filled the old temple with great music and antics. Everyone who came loved it.
Look up the clown band on YouTube or Instagram. There are lots of videos, including some from this last event. Here's a link to an Instagram video
www.instagram.com/p/BgkK9NEBA24/
.
It's worth noting that a number of the clown band members spoke very highly of Bay City and this annual parade. We got the impression they didn't quite expect as many people as they found filling the street for about a mile! Here's hoping that they come back next year!
Here's our usual collection of photos from the day. Actually, it's more than usual... there were just so many happy people! Take a look and send a link to your friends and relatives. MyBayCity.com is read worldwide. It's fun to show others how we enjoy ourselves each spring.
Just for the fun of it, you might want to check out these St. Pat's stories from previous years. It's interesting just to see how digital cameras have evolved since 2002:
2019
,
2018
,
2017
,
2016
,
2015-a
,
2015-b
,
2015-c
,
2014
,
2013-a
,
2013-b
,
2012
,
2011
,
2010
,
2009
,
2008
,
2007-a
,
2007-b
,
2006
,
2006-b
,
2005
,
2004-a
,
2004-b
,
2003-a
,
2003-b
,
2003-c
,
2002
For another take on the subject of parades, check out what was going on in 1978 in this
1978 Flashback
article from the archives of the Bay County Sports Page & Bay City Enterprise newspapers. Published from 1976 through 1984, those papers were the "grandparents" of today's MyBayCity.com.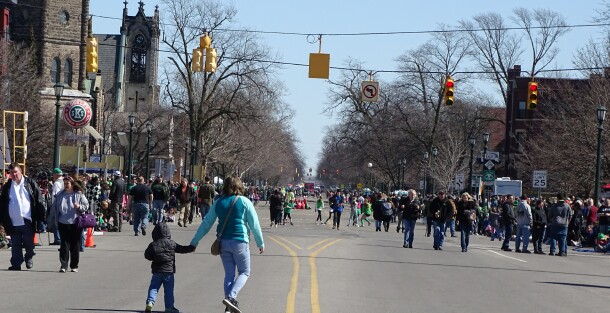 The street was filled with the waiting crowd.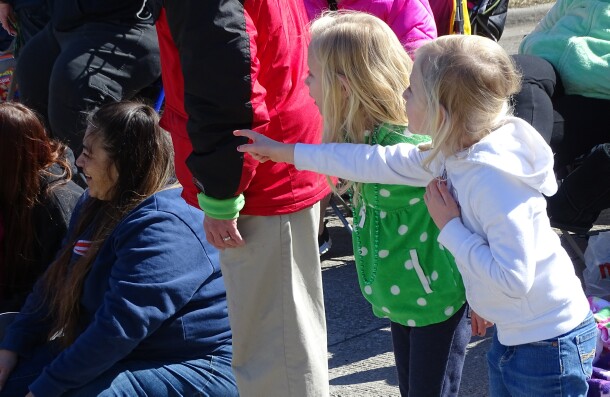 HERE THEY COME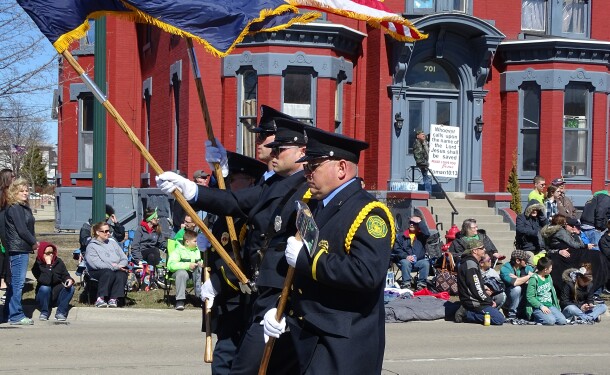 Honor Guard Leads the procession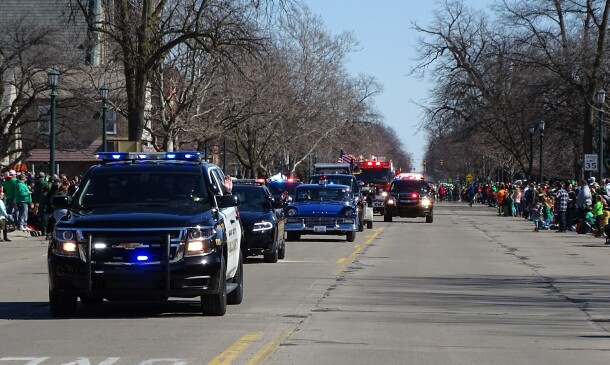 Police, Fire and emergency vehicles traditionally lead the parade with sirens blaring!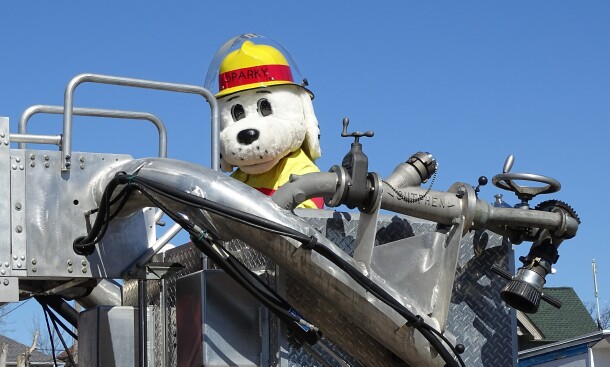 Sparky rides high on the ladder truck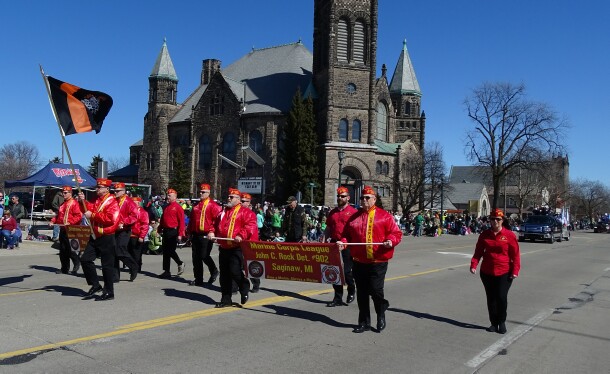 Marine Corps League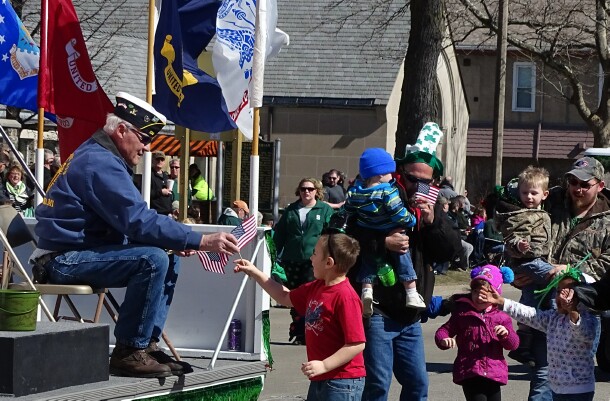 Vets hand out flags!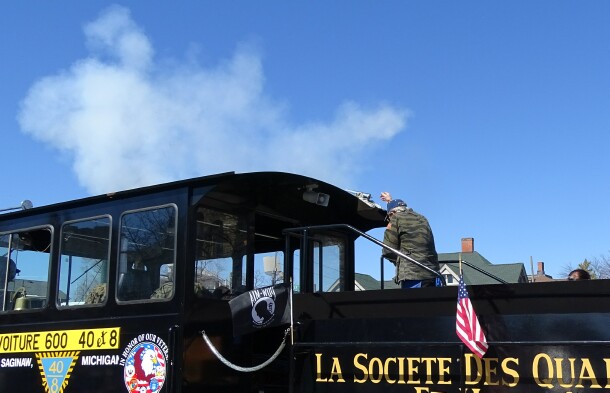 KA-BOOM ! ! !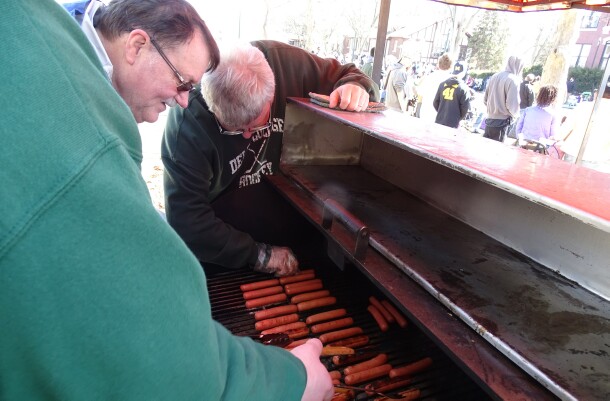 Hotdogs at First Presbyterian - a tradition!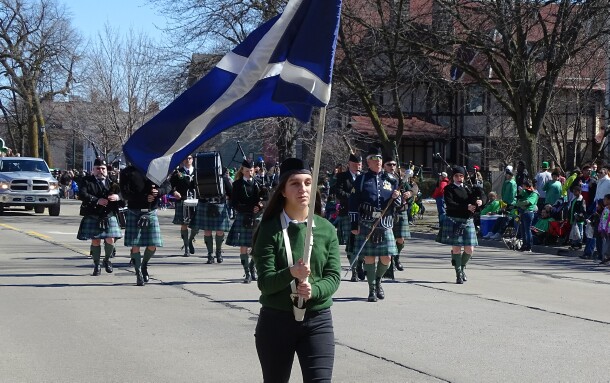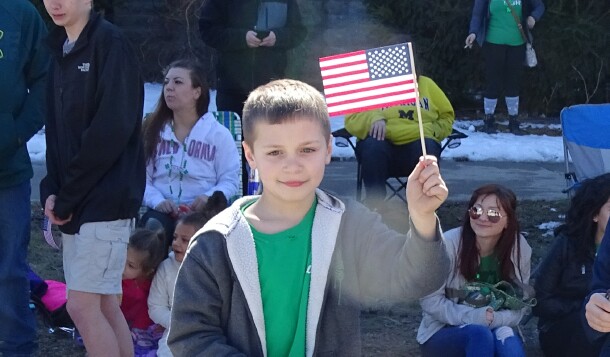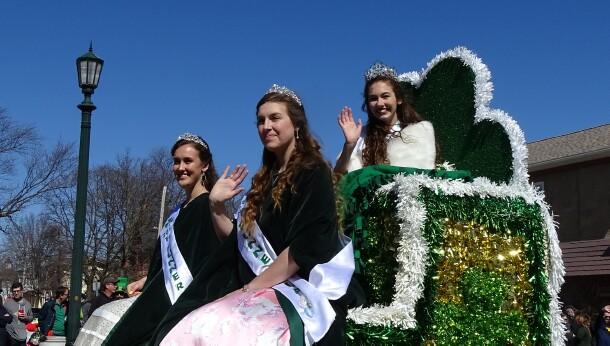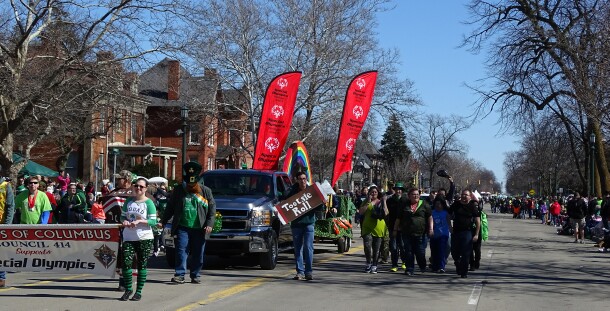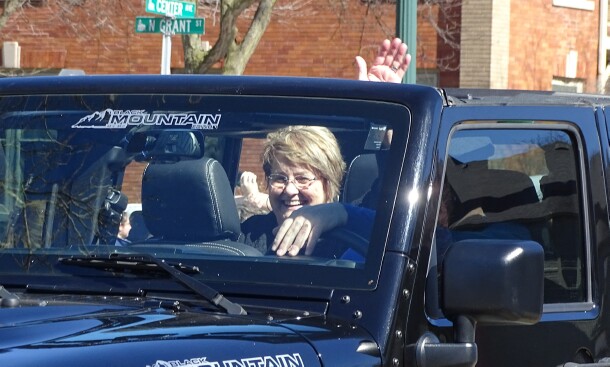 Bay City Mayor Kathy Newsham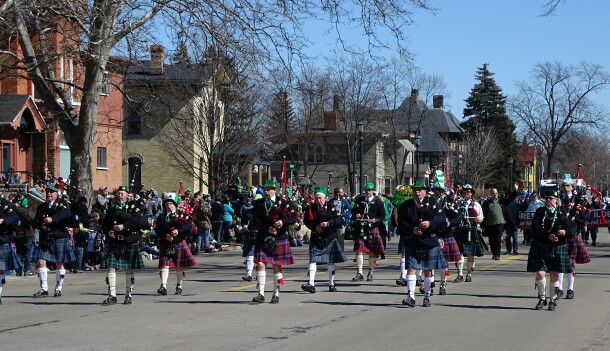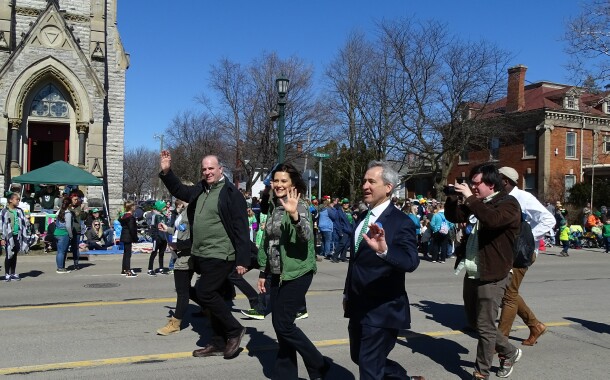 Congressman Dale Kildee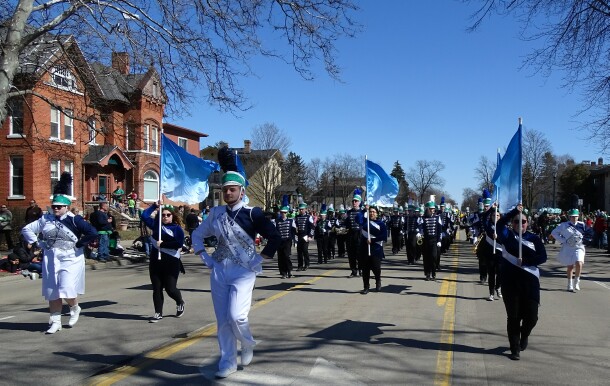 John Glen High School Marching Band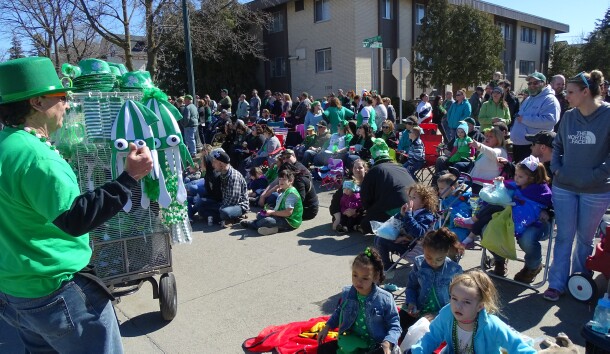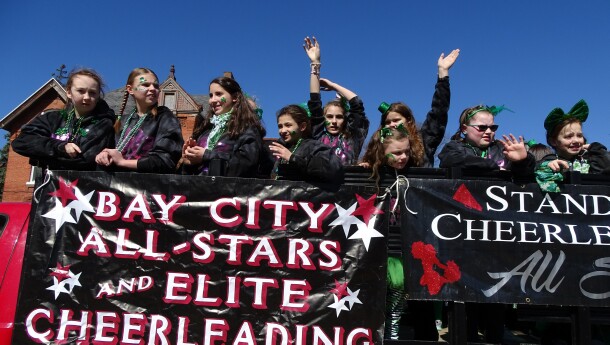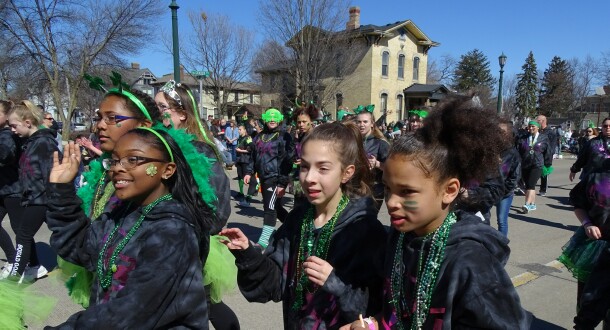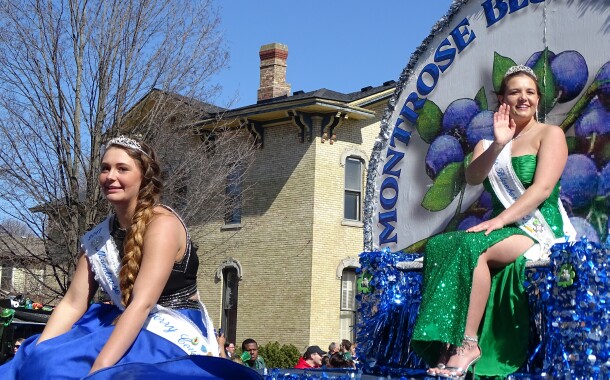 Montrose Blueberry Queen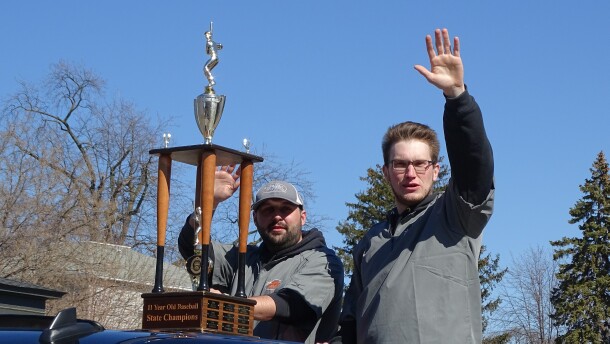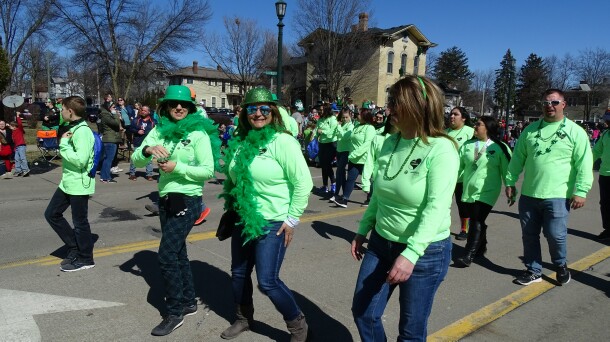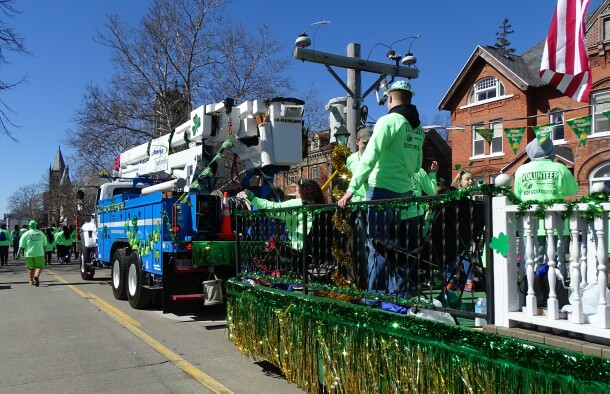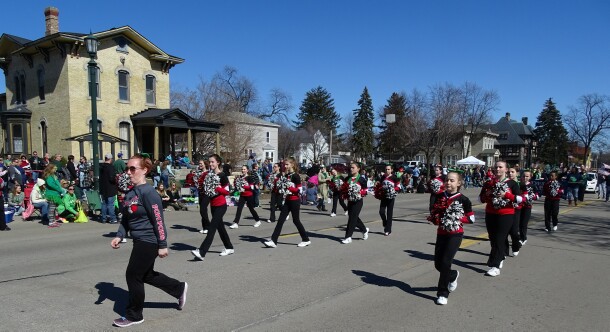 Handy Middle School Pompons
(Yeah, that's the right spelling. We looked it up. Pom-pom is an alternate)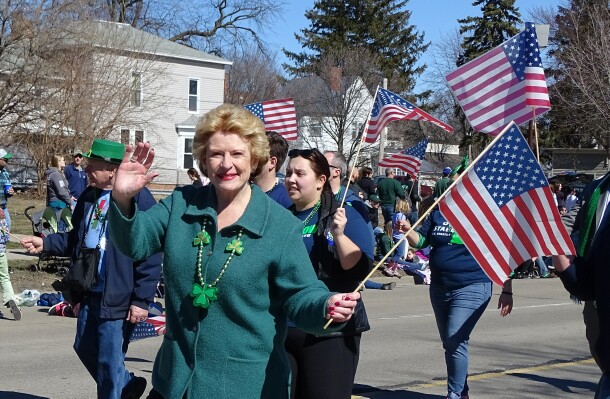 U.S. Senator Debbie Stabenow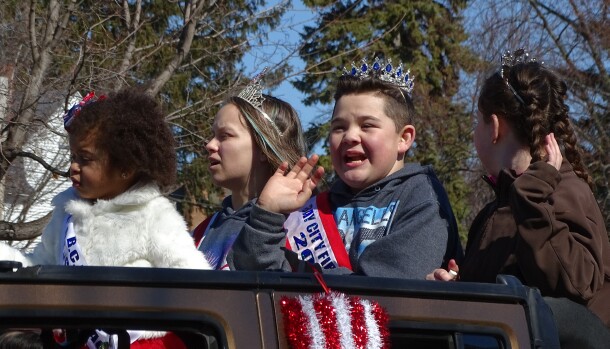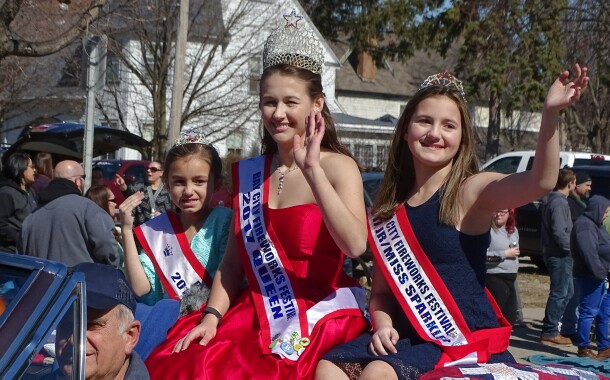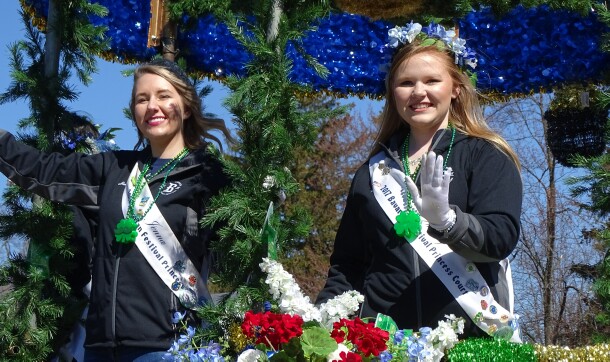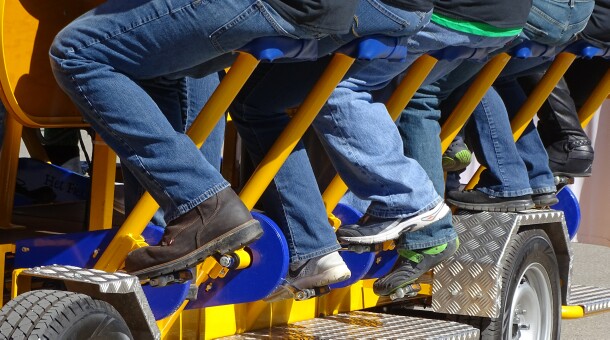 Human Power gets the Sunrise Pedal Trolley moving.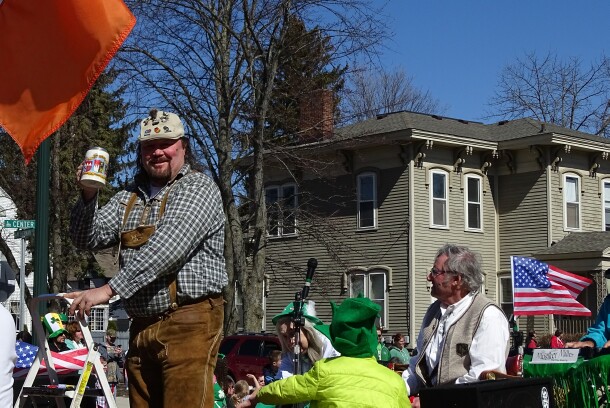 Hey Dude!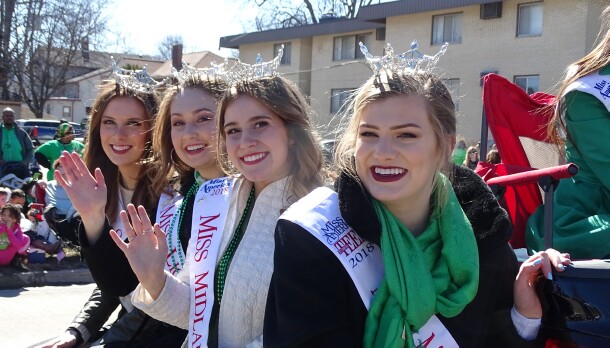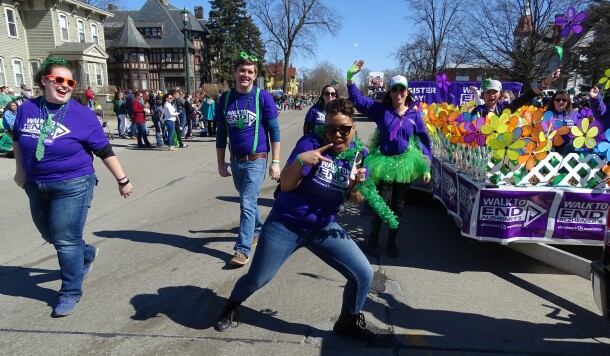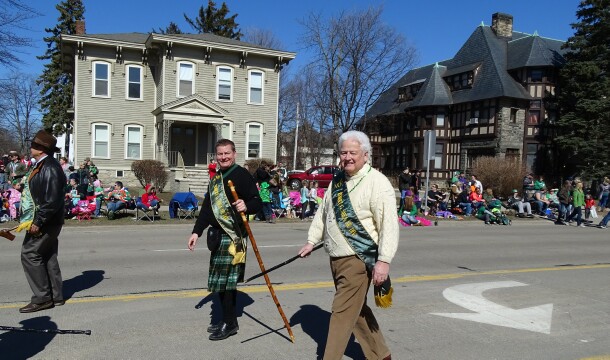 Ancient Order of Hibernians, the largest Irish Organization and Community in the U.S.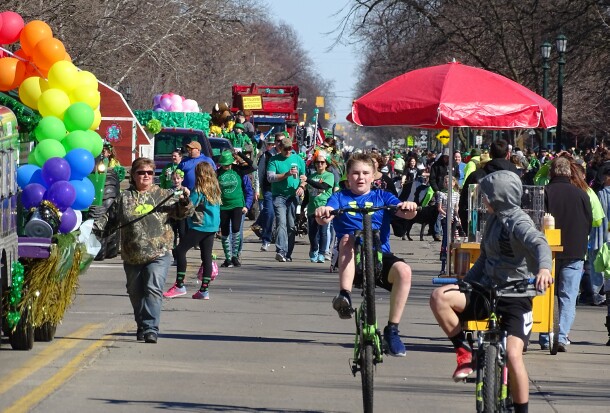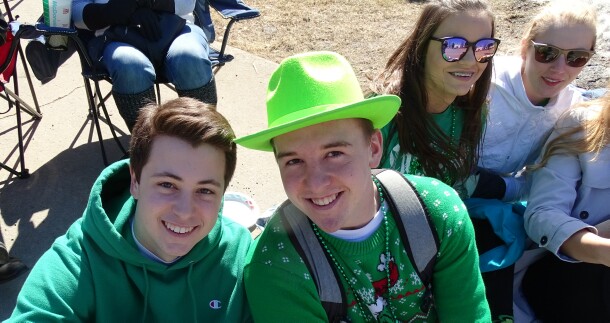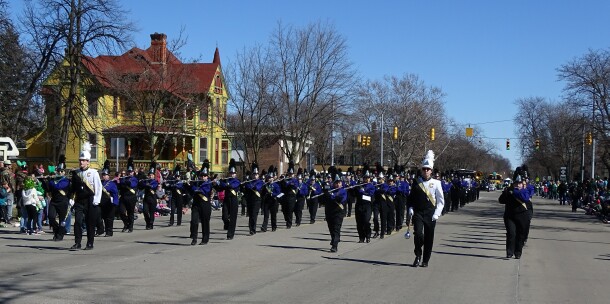 Bay City Central High Marching Band.
Michigan's oldest continuous marching band!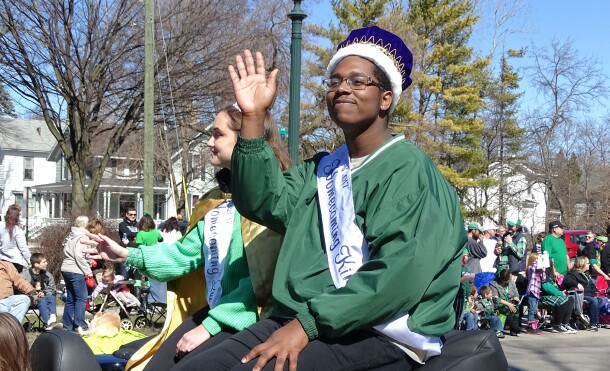 Bay City Central High Homecoming Queen and King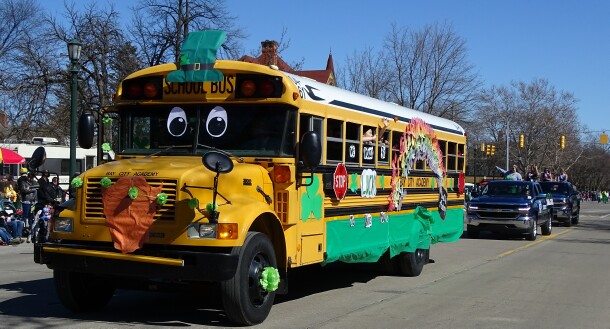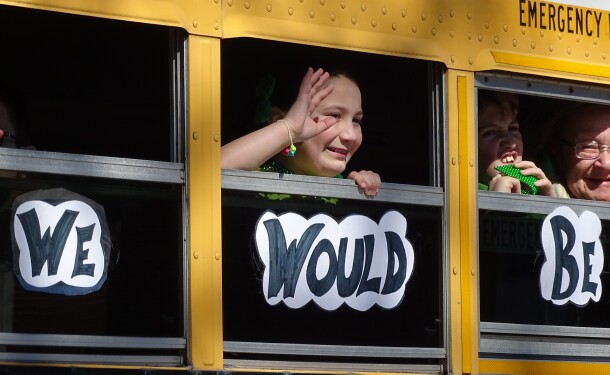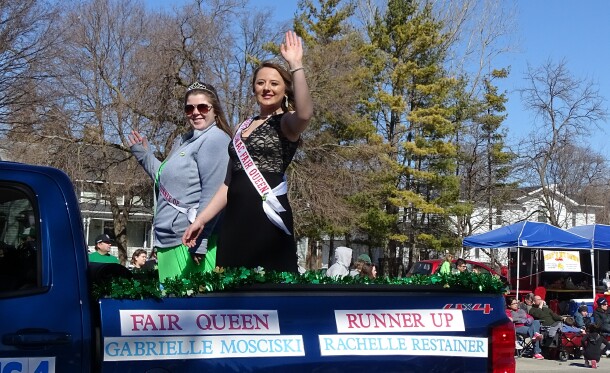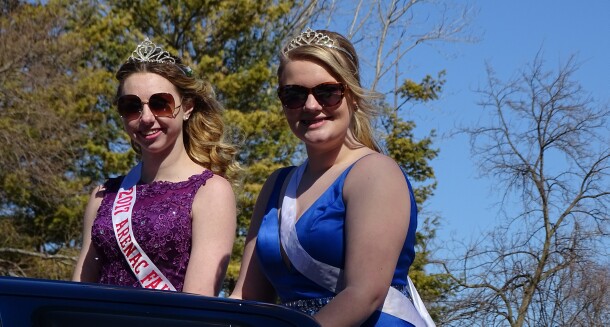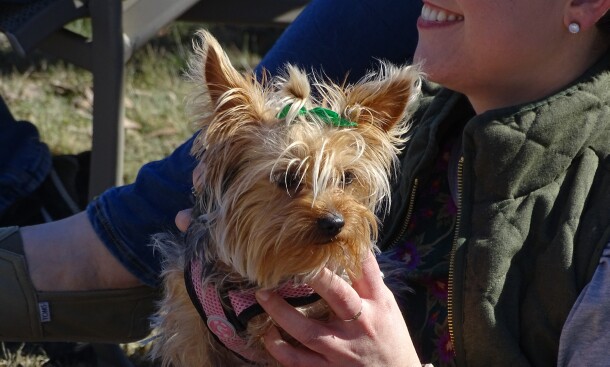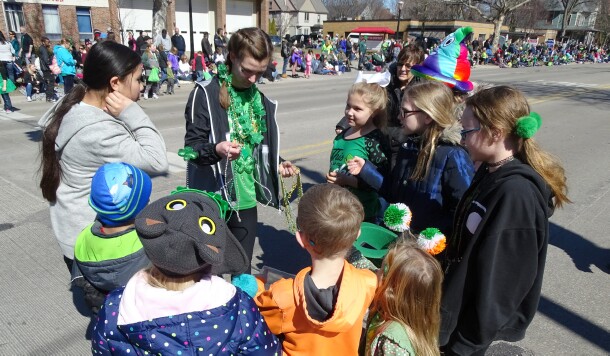 Everybody wants a little "bling".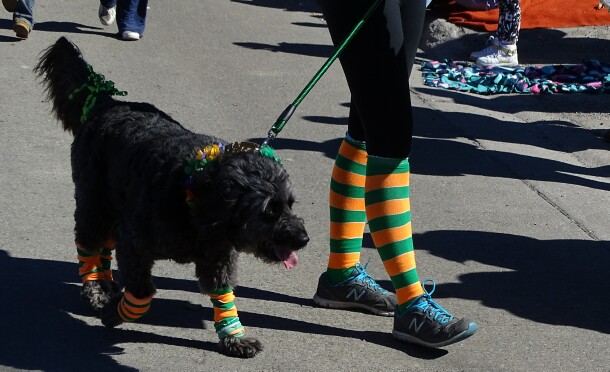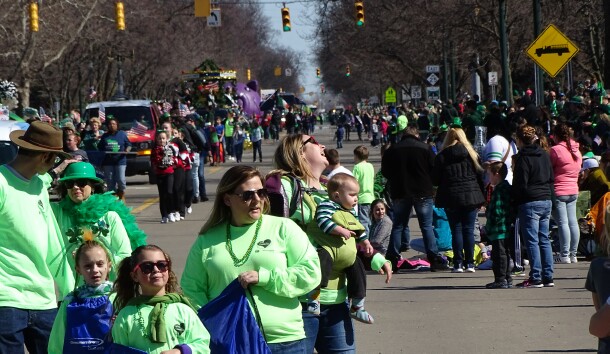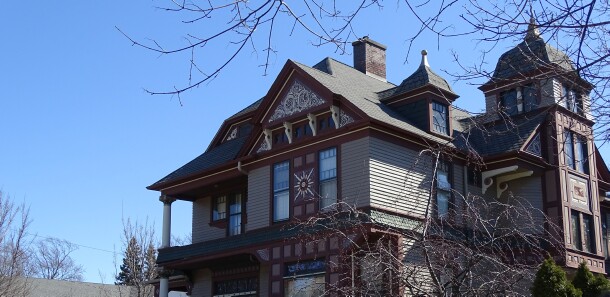 Part of the treat at the annual parade is seeing the beautiful houses on Center.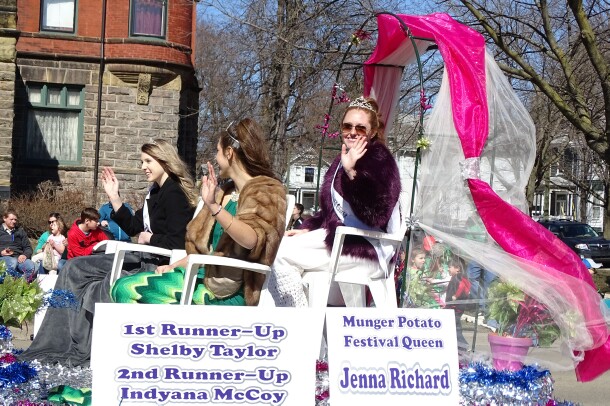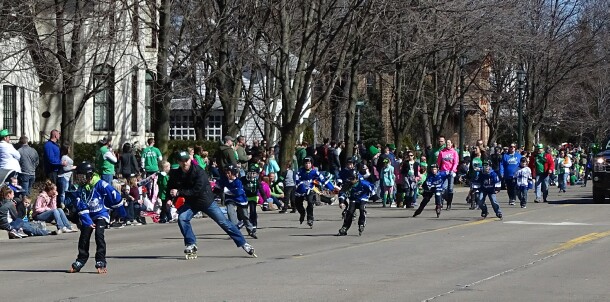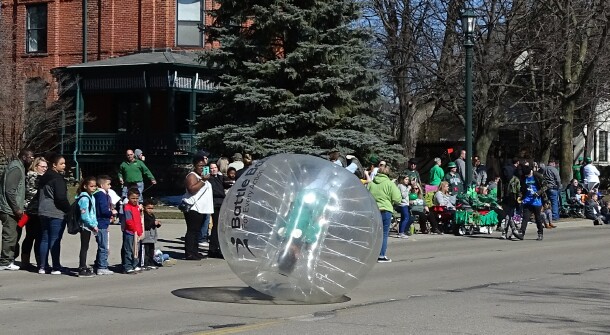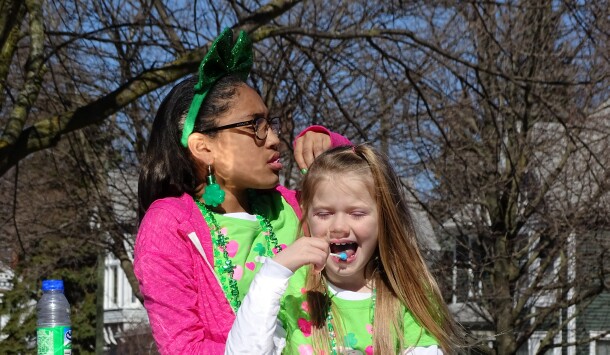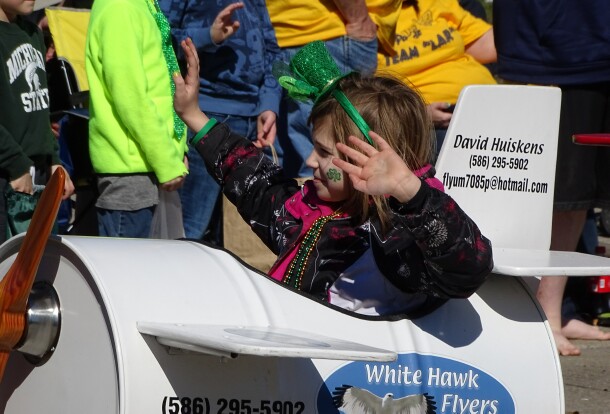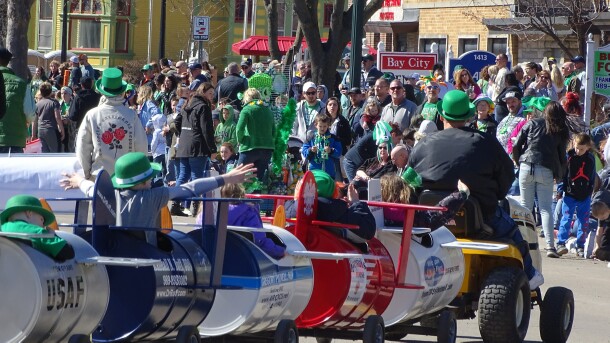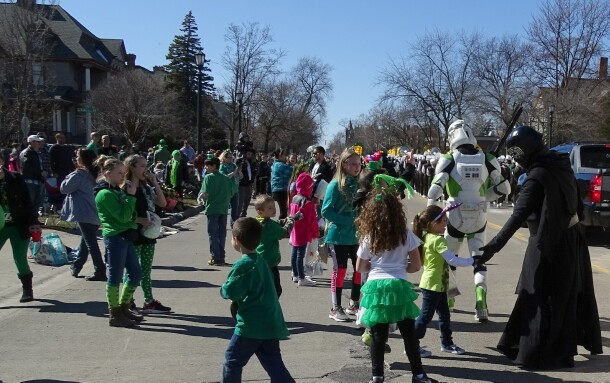 Starwars troopers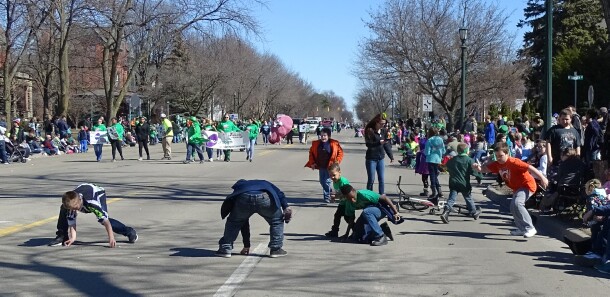 Mad scramble for candy tossed to kids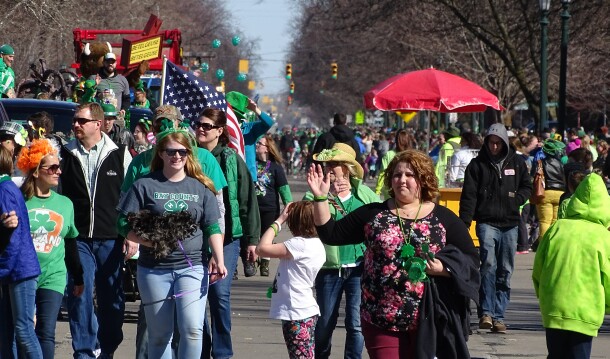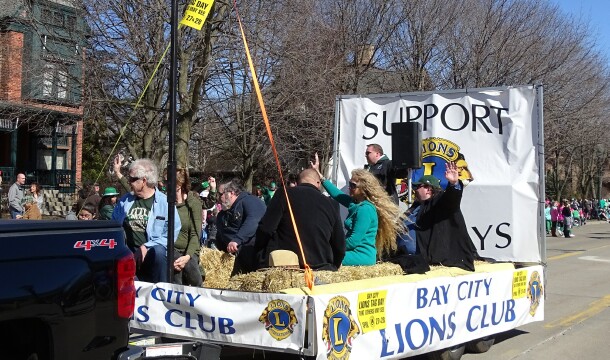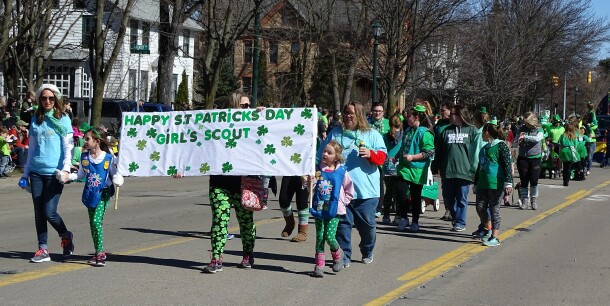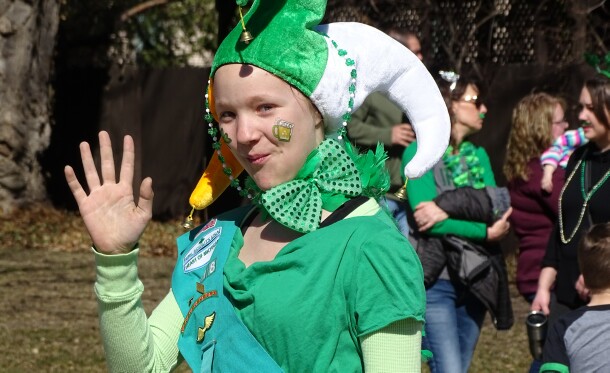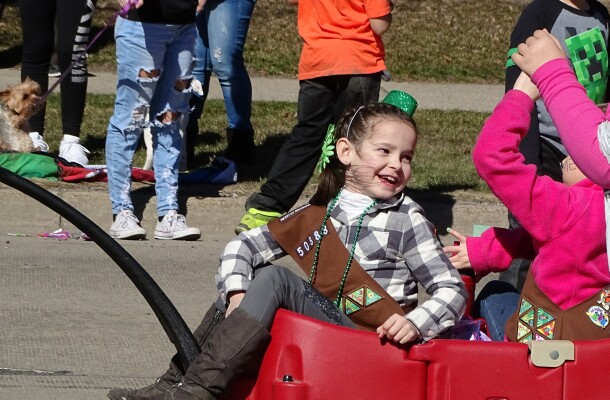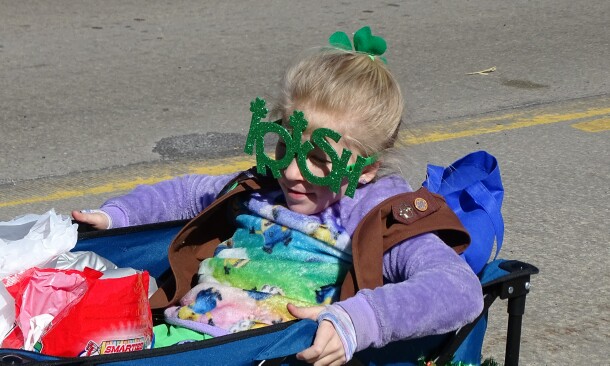 She' Irish, ya know.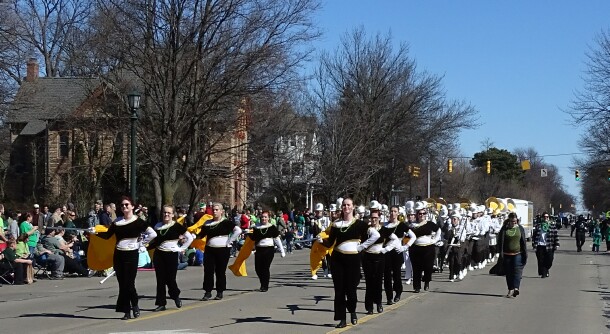 Bay City Western High School Band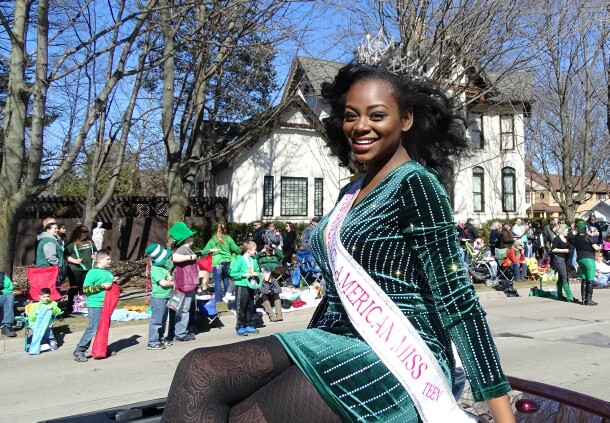 Outstanding American Miss 2017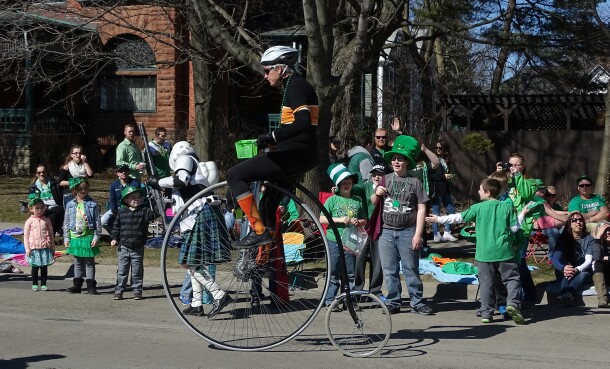 The "penny-farthing", or high wheel, was the first machine called a "bicycle".
This one is from Jacks Bike Shop in downtown Bay City.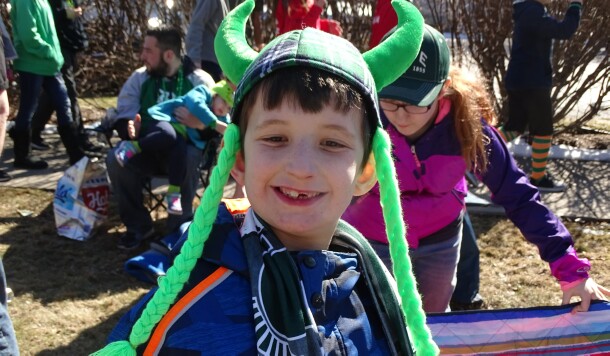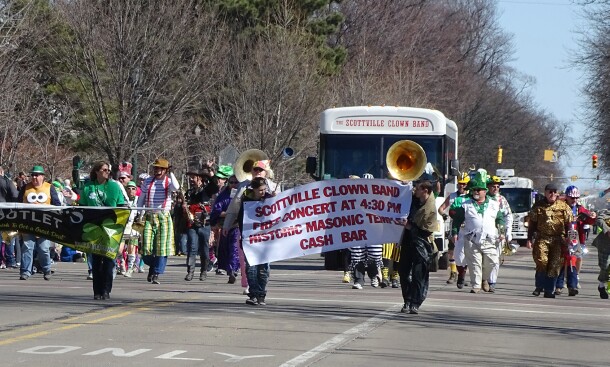 Scottville Clown Band, entertaining since 1903!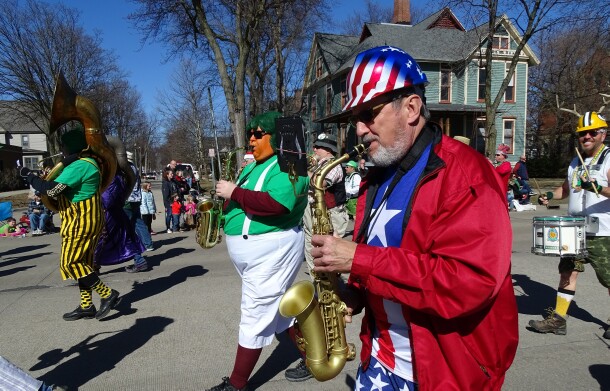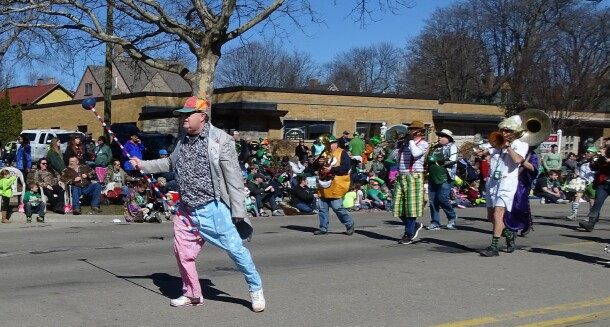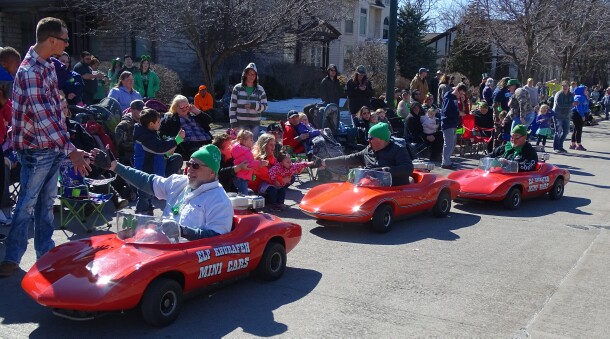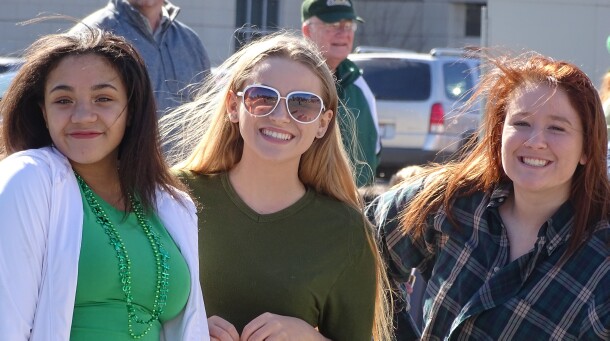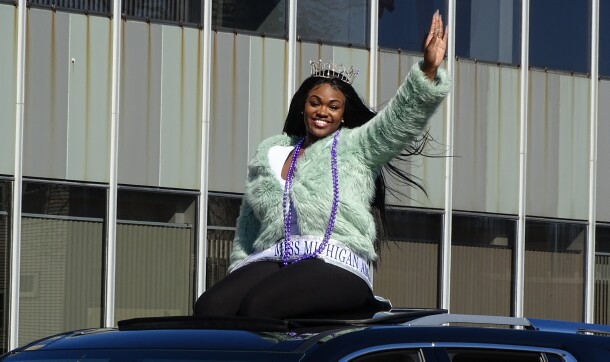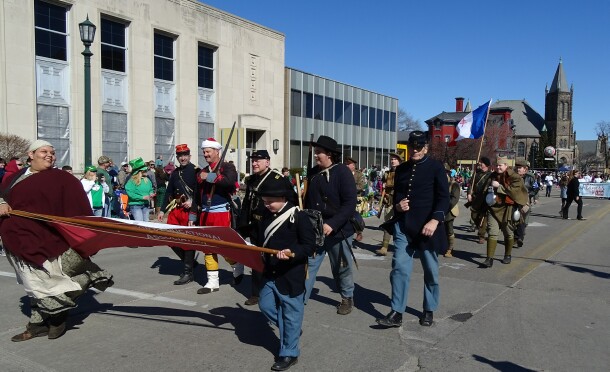 Visit the annual "River of Time" re-enactment each September in Vet's Park.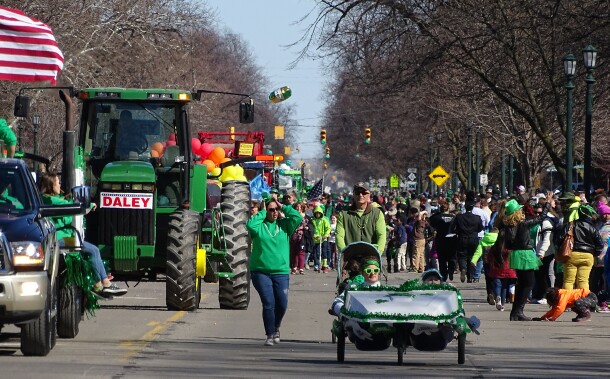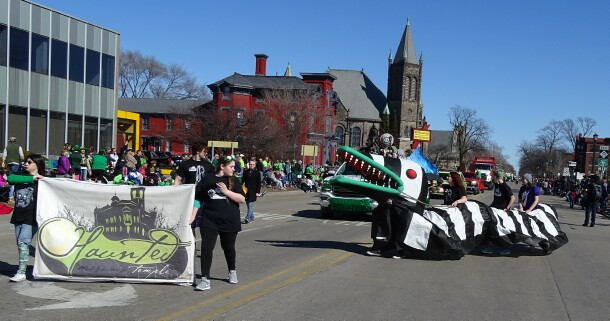 Students who act in the annual "Haunted Temple" at the Historic Masonic Temple
showed off their "Worm" from the showing of Beetlejuice at the Midnight Monster Movie.
Movies are at 9:00 and Midnight the 3rd Saturday of each month.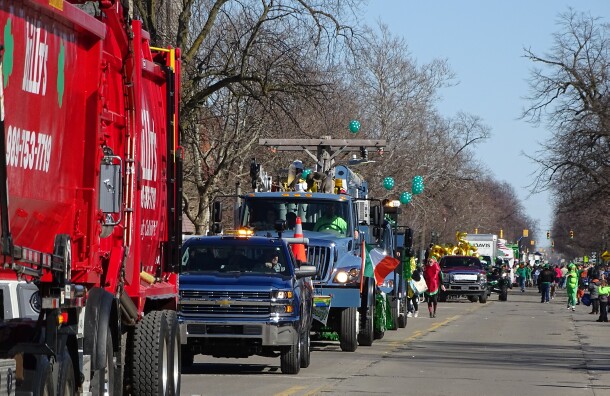 The big trucks are always near the end of the parade.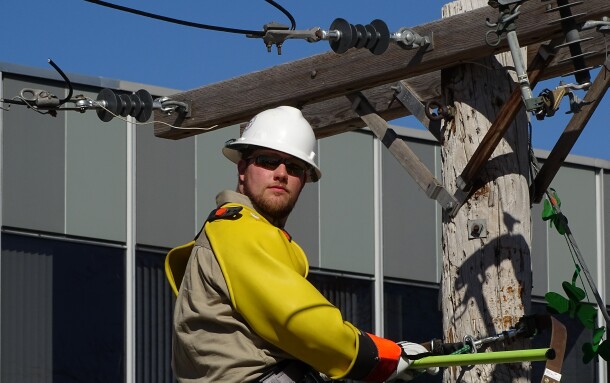 Lineman on the Bay City Electric Light & Power float
Check out the Bay City Seed Library at the Wirt Library in downtown Bay City.
"Without these seeds, we have no future"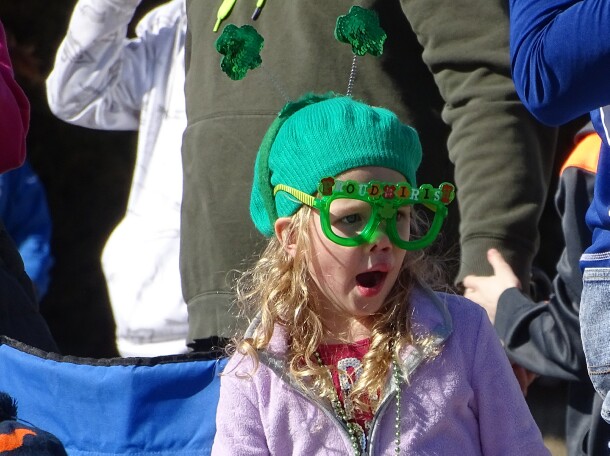 What does she see?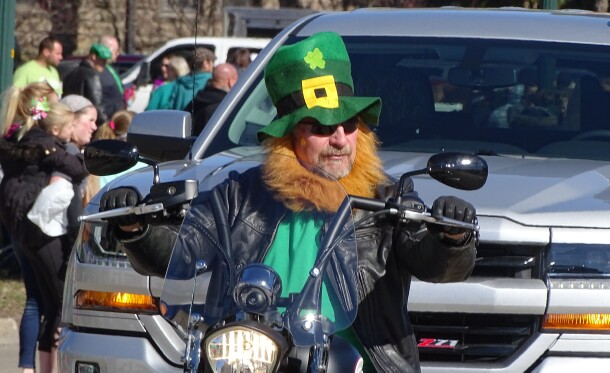 Maybe this is what she was looking at.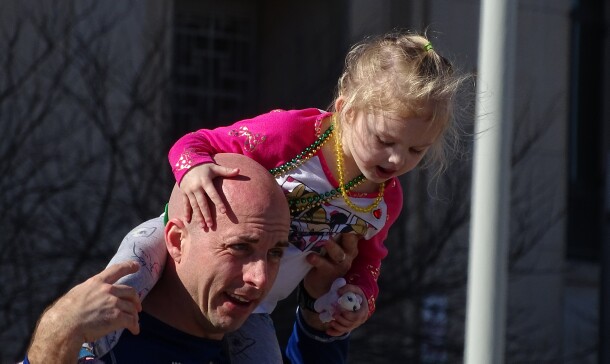 Dad, did you see that guy?
---
"The BUZZ" - Read Feedback From Readers!
dwrobinson58 Says: On March 25, 2018 at 04:03 PM

Mr. Kent, I haven't live in Bay City for over 40 years and haven't seen a St. Patrick's Day parade for same amount of years mentioned above. Thank you for providing photos of this years parade they have brought back a flood of many fond memories of parades I saw while growing up in my home town during the 50s and 60s.
---

Stephen Kent




Steve Kent and his family have lived in Bay City for 40 years. He is VP of Technical Services at MMCC which produces MyBayCity.Com. Kent is active in many Bay City civic organizations.

More from Stephen Kent
---
Send This Story to a Friend!
Letter to the editor
Link to this Story
Printer-Friendly Story View
---
--- Advertisments ---