Bay City Co-op Market Topic of Rotary Program
April 10, 2018 Leave a Comment
By: Stephen Kent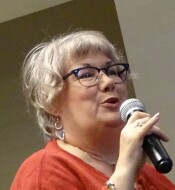 Robin Devereaux-Nelson
Robin Devereaux-Nelson
the new outreach coordinator for the
Bay City Cooperative Market
spoke to Rotary about the status of the Co-op. Since it's first presentation to Rotary, the market is well underway in its effort to recruit owner/members. The board is working toward it's target of a 800 members they want as the core group.
Describing how a Co-op Market works, Devereaux likened it to a Credit Union. Owned by members, the food co-op endeavors to bring fresh, locally produced food to a market that is not currently served. In fact, the USDA designates the downtown Bay City area as a food desert, where many area residents can't walk and don't have other transportation to reach a food store selling wholesome food.
A guiding principle of the market is to sell locally grown produces. It is estimated that if 15% of peoples food was locally grown it would add $15 million to Michigan's economy.
Locally grown means within about a hundred miles of Bay City. When asked what happens when produce is out of season, Devereaux said they just would not stock it. The co-op is, however, part of a national network of co-ops and some products may be shared or swapped.
Becoming an owner of the market calls for a simple $200, one-time investment. As an owner, you get special pricing and other perks. You also have a say in the management of the market. Ownership is very democratic. Each owner has one vote, regardless of the amount invested.
Devereaux also distinguished the market from the City Market downtown. The two may complement each other, but where the City Market is more a place for individual vendors to have a sales outlet that they staff, the co-op is intended to operate more like a traditional store, with the difference that it's run by its owners.
For more information visit
baycityfood.org
.
---
CLUB NEWS and ANNOUNCEMENTS
Welcome back
Frank Janca
, who has just returned from his annual sojourn in New Zealand. Saying that they no longer exchange banners there, he did get a banner from a German Rotarian he met who hailed from Gevelsberg, Deutschland. That banner has joined the other 550 banners in the "Flags of Rotary" section of the club website.
The club board met today and President Bob Chadwick mentioned a few of the items covered. Among these were the naming of
Marybeth Laisure
and
Joslyn Jamrog
to fill two open board seats.
Our club is currently 17th in the district for foundation giving. We have historically lead in Polio giving and it is anticipated we will again. RI honors the top districts at the International Convention for their Polio giving.
Brenda Scramlin
, along with Rob Clark and Bob Chadwick, continue to accept nominations for the annual
Rotary Outstanding Service and Excellence (ROSE)
award. If you wish to nominate someone, please let Brenda know by May 1. The award will be presented at a special meeting on May 29. That meeting will also celebrate 30 years of Women in Rotary. Rob will tell the story of how Women came to be members and what that has meant to the organization.
The RI President charged clubs to plant trees this year.
Harvey Schneider
, who heads this effort for the club, and the board have decided that we will fund the professional planting of two saplings. One will be in the Arboretum and the other in Rotary Park.
Jeff Yantz
talked about plans for the Mitten Bay Music Revival on May 5 at the Historic Masonic Temple downtown. Tickets are $10 and will be on sale next week. The event was the topic of a Delta Public Radio program last week and has been mentioned many more times during the current fundraising campaign.
Frank Janca
said that the social committee will be meeting soon. If you'd like to participate please see him. The next social will be announced soon.
Pete Shannon
reminded everyone that next week's meeting, April 17, will be a brainstorming session with the objective of collecting names of prospective members. Each member is asked to bring a list. The District Governor has asked each club to come up with 50 women and 50 men's names as prospects. Pete noted, "membership is everyone's responsibility". The programmers are working on some quality speakers for that month. The club will cover the meal cost of any prospective member.
The
Doubletree
has made a decision that for people not eating lunch there will be a $4 charge for soft drinks. This can be paid at the front table on entry. Water will continue to be free.
Next summer's
International Convention
will be in Toronto, an easy trip for many of us. Be sure you sign up with her to attend this life-changing Rotary experience. The fee for that event will go up by $80 on the first of April. If you plan to go the time to make your reservation is now.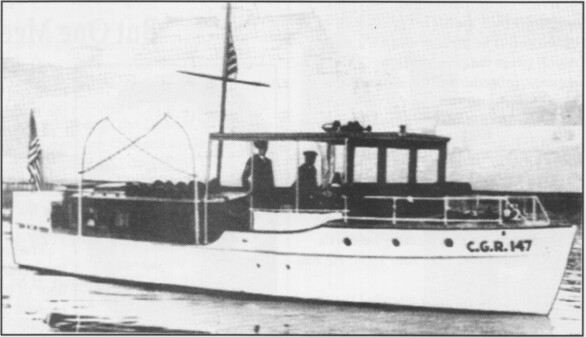 click picture for details
MEMORIES

Dig out your favorite Rotary memory photos and
let Brenda Scramlin use them for the weekly
Club slide show. It'll be fun for everyone!



---
---- DATES TO REMEMBER ----
March 22 to May 5, 2018 - Pinconning Nature Festival
. With over 20 planned activities, there's something for everybody. The two weeks wrap up with the
May 5 Nature Festival Banquet
Sponsored by Northern Bay and Arenac Rotary Club.
May 5, 2018 - Mitten State Music Revival
Sponsored by Bay City Rotary Club.
May 4-5, 2018 - District Conference
Frankenmuth
New format and breakout sessions.
1 and a half days rather than two full days.
Watch the District Web Site for information.
June 25, 2018 - Club Golf Outing
June 23-27, 2018 Rotary International Convention
Toronto
---
Upcoming Programs
(See the official schedule at RotaryBayCity.org )
April 17, 2018: MEMBERSHIP Brainstorming
. Think of names you can bring!
May 22, 2018: The Purple Gang / Organized Crime in a Small Town
Benjamin Tigner M.S. Adjunct Professor at Alma College, will talk about the history and impact of the Purple Gang and about the documentary film that he produced. for more information visit
www.purplegangmovie.com
May 29, 2018: Rotary ROSE Award
.

Rotary
is an intimate affiliation of carefully selected business and professional people,
having as its objective the promotion of high ethical standards in private, commercial
and civic life, and dedicated to the ideal that the basis of all worthy endeavor is unselfish service.
---
Current and past
DISTRICT DISPATCH
newsletters are available on the District site shown in the LINKS section below.


Rotary Bay City on Facebook!
Click on the Blue Facebook to visit us there.

Remember! Check attendance sheets at the front desk.
---
LINKS
---
---

Stephen Kent




Steve Kent and his family have lived in Bay City for 40 years. He is VP of Technical Services at MMCC which produces MyBayCity.Com. Kent is active in many Bay City civic organizations.

More from Stephen Kent
---
Send This Story to a Friend!
Letter to the editor
Link to this Story
Printer-Friendly Story View
---
--- Advertisments ---