NEARLY $300,000 AWARDED IN SCHOLARSHIPS TO BAY AND ARENAC COUNTY STUDENTS
BACF Honors 302 Local Students at Annual Scholarship Reception
May 29, 2018 Leave a Comment
By: O. J. Cunningham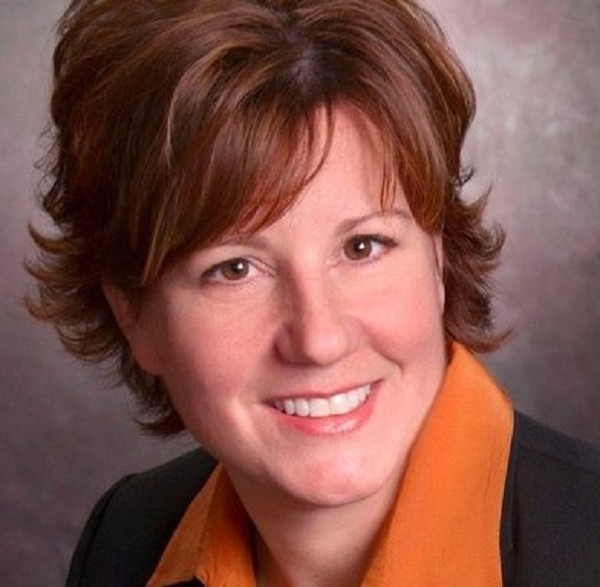 Diane Fong
BAY CITY, MI - May 29, 2018 - Bay Area Community Foundation is pleased to announce that 302 Bay and Arenac county students will receive a total of more than $293,000 in scholarships for continuing education. Nearly 500 generous donors, scholarship recipients, and their families will gather at the DoubleTree Hotel in downtown Bay City on Tuesday, June 5 to honor the students' accomplishments.
Mitchell Rivard, past scholarship recipient, and current Chief of Staff, U.S. Representative Dan Kildee, will be the evening's featured speaker. He will offer advice to these students as they prepare for their future endeavors and honor the donors who made these scholarships possible.
"For the students, higher education means more job opportunity. And for our community, a more skilled workforce means a more vibrant local economy," said Diane Fong, president & CEO of Bay Area Community Foundation. "Bay Area Community Foundation will continue to work alongside donors in our community to transform the lives of our students and the future of the Bay Area."
Combined with the $200,000 awarded this year from the Bay Commitment Scholarship, Bay Area Community Foundation has been able to award nearly $500,000 to Bay and Arenac County students in 2018.
"We honor and congratulate these students for all of their hard work, and we look forward to hearing about their continued successes," said Fong.
The 2017 Bay Area Community Foundation scholarship recipients are:
Adrianna Ackerman Emma Adcock Amber Aguirre Sasha Aide Lindsay Alarie Tyler Albrecht Grace Allen McKenzie Allen Jesse Arquette Noelle Augustyniak
Joseph Bailey Keely Balcer Carah Bannister Raymond Barber Frederick Bauer Sheryl Bellor Brady Bernreuter Tyler Beyett Mackenzie Bickham Kimberly Bishop Bryce Biskupski Alexis Blakley Branda Bleshenski Brooke Bli Jacob Borowski Payton Boswell Marlee Bromberg Jessica Brooks Raymond Brooks Abigail Broughton McKenna Brown Janelle Bublitz Kara Burgdorf
Nicholas Christie Jared Cichocki Jenna Ciesla Truman Cleveland Katlyn Cnudde
Ethan Day Eleanor Debo Angela DeMott Melissa DeMott Dylan Deschaine Grant DeShano Rachel Diehl Jaydee Dillon Alexander Dotson Kayla Dybas
Wakeman Edelbrock Madasyn Edsall Emily Engelhart Olivia Erwin
Cameron Floyd KenaDee Foco Mason Foley Tabitha Frakes
Jerome Gifford Morgan Goodman Alex Gorski Karlee Gourd Katherine Grant Jarrett Gray Jordan Green Adam Greenhoe Mark Grzegorczyk
Austin Hale Parker Haller Alana Heinz Dylan Helmling Jessica Herek Maylen Herman Lauren Hines Robert Houghtaling Kayla Hoyt Alarie Hubert Katelynn Hugo Noah Hull Katie Humerickhouse Hannah Hurst Lindsay Hutchinson Sydney Hutchison
Parker Jatczak Julia Jeczmionka Maria Jeske
Claire Kaczmarek Erika Katt Jared Kaufman Grace Kendziorski Adam Kloha Emalee Kolevar Trent Konwinski Olivia Kowalski Zachary Kraut Olivia Kukla Hunter Kukla Stacie Kussro
Jannah LaBean Orion Lamothe Isaiah Langley Justin Laskowski Madyson Lathrom Grant Layle Madison Lefevre Jonathan Lillo Alisha Lodewyk Janae Lodewyk Jericho Long
Emily Mader Skyler Manczak Ky-Lee Marth Clarissa Martin Harley Martinez Graham McLellan Thomas Meier Alissa Meyers Aubrey Mielens Angela Mielens Alexandria Miller Kristen Moore Grace Moore Olivia Morand Marci Moss Spencer Moulthrop Jacob Murawski
Andrew Naert Anna Nagy Madison Nalazek Candice Neering Sydney Neitzel Kaelin Neitzel Kendra Nellett Amanda Neumann Sunni Nix Chloe Null
Zachary Olson
Lexxus Panico-Mis Danielle Paten Jacob Pavlawk Elexis Pendred Cole Pero Janessa Pero Marybeth Pfund Courtney Pike Ashlyn Pinter Jessica Pityer Taegan Pletzke Benjamin Poirier Michael Polhill Erica Pritchard
Alex Ramon Sierra Rangel Kerisa Rascoe Cole Rechsteiner Alexander Rettelle Allison Robbins Keeley Robel Madison Roberts Samantha Rochow Trent Roggenbuck Blake Romo Aubrey Roper Wyatt Rowell Elaina Ruegsegger Emilee Russell
Alexis Samalik Aletta Samborn Nicholas Schiavo Kayla Schisler Shayna Schmidt Tyler Schmidt Hannah Schnell Nicole Schnettler Victoria Schultz Lance Schwiderson Haley Scott Austin Scott Bryanna Secor Emilie Seibert Eric Sevilla Tanner Sheahan Brian Shmina Hannah Shorkey Hunter Skorczewski Keri Smale Zachery Smith Jacob Sova Paxton Spencer Skyler Steward Tiana Storey Alexa Sumption Megan Swanson Logan Switala
Shelby Taylor Amber Tilley Maranda Toporski Alyse Townsend Jeffrey Trost
Elaina VanOchten Nathan VanSnepson Ryan Vincent
Cesily Weaver Braydon Welch Ronald White Abigail Wiechec Taylor Wilczynski MaKayla Willette Sierra Williams Kylie Williams Ryan Wilson Hailey Windiate Brianna Windiate Madeline Wingeier Payton Wolbert Nicole Wolfe Ryan Wood Sara Wright Jerad Wright Jenny Wu
Lauryn Yonkey
Kefira Zink
###
The Bay Area Community Foundation is a locally based, philanthropic organization working to improve the quality of life in the Bay and Arenac counties. The Foundation's mission is to fulfill a wide array of donors' charitable wishes by building endowment funds and serving as a leader for community improvement through effective grantmaking and collaboration. The Bay Area Community Foundation's office is located in the Pere Marquette Depot at 1000 Adams Street, Suite 200 in downtown Bay City. For more information, please visit www.bayfoundation.org or call 989.893.4438.
---
---

O. J. Cunningham




O. J. Cunningham is the Publisher of MyBayCity.com. Cunningham previously published Sports Page & Bay City Enterprise. He is the President/CEO of OJ Advertising, Inc.

More from O. J. Cunningham
---
Send This Story to a Friend!
Letter to the editor
Link to this Story
Printer-Friendly Story View
---
--- Advertisments ---