Two years and twenty-seven days later...
Bay City still deciding how 9/11 impacts everyday life
October 7, 2003 Leave A Comment
By: O. J. Cunningham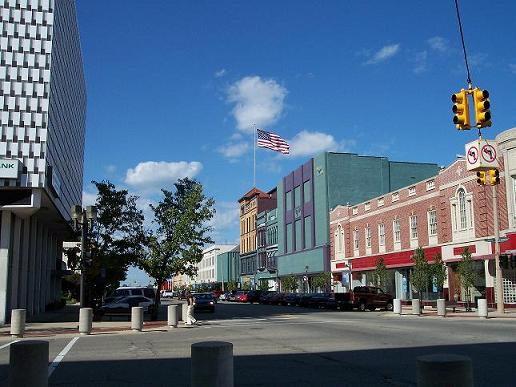 How have the Septmeber 11th attacks
affected everyday life in Bay City?
Today Bay City is still deciding how the September 11th attacks of two years ago should impact everyday life.
On the second anniversary of the tragic event,
The Bay City Times
ran a story on three local people who were directly affected.They all told the same story.
It was horrible. And life isn't the same.
But how it is different? For those of us indirectly effected by the event, the jury may be still out on that one.
Sure, we unfurl flags outside our houses, sing patriotic country western songs in our cars on the way to and from work, we buy photographs of the New York skyline pre-attack day, and we all sit up a little taller in our easy chairs now when the pledge of allegiance is said before each league playoff game.
But is this what President Bush had in mind when he spoke a few hours after 9/11 and exhorted Americans "from every walk of life" to "unite in our resolve for justice and peace..."?
I don't think so.
In his hit song, country singer Darryl Worley asked America last year if we had forgotten how it felt that day:
They took all the footage off my T.V.
Said it's too disturbing for you and me
It'll just breed anger that's what the experts say
If it was up to me I'd show it every day
Now that I think about it, I would show that tape every day too. Maybe that is just what those of us who were not directly effected need to see to feel something more about this horrific day so we can "defend freedom and all that is good and just in our world" just as President Bush called us to do just hours after the attack.
This day, like others in our history, will live in infamy in our hearts and minds. But it is our daily actions that make its impact areality. Is an occaisional dose of memory, a sense of loss, or lukewarm patriotism enough?
Two years and twenty-seven days after September 11th, Bay City like so many other places across the United States is left asking the inexhaustable question: What more could I have done?
---
Columns Article 304
---

O. J. Cunningham




O. J. Cunningham is the Publisher of MyBayCity.com. Cunningham previously published Sports Page & Bay City Enterprise. He is the President/CEO of OJ Advertising, Inc.

More from O. J. Cunningham
---
Send This Story to a Friend!
Letter to the editor
Link to this Story
Printer-Friendly Story View
---
--- Advertisments ---