GAS PRICES?? -- Somebody's Pulling My Chain . . .
I Can Feel it Around my Neck But I Don't Know Who's on the Other End
November 9, 2008 Leave a Comment
By: O. J. Cunningham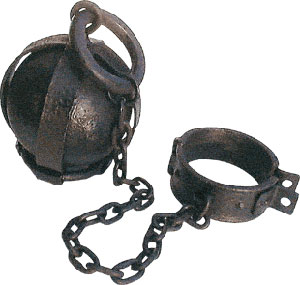 Stop Pulling My Chain!
I know who's at fault as far as the Lions are concerned -- It's William Clay Ford (Owner).
I know what's responsible for the latest cold weather -- CANADA -- That's where the cold weather comes from. (Comedian Lewis Black told me that last year while I was watching the Daily Show with Jon Stuart).
I know why Obama is the President of the United States -- John McCain's Age -- Who the heck would (in their right mind) vote for 72-year-old McCain when the Vice-President is a cute little ole' gal from Alaska? (Not anybody under 25, that's for sure). But I have no freaking' idea what is going on with the price of gasoline.
On July 11, (7 Months Ago), the average price of a gallon of unleaded gasoline was $4.11.
Yesterday, I bought gasoline at Kroger's, using my three cent discount Kroger card, for $1.96. What is going on?? What has REALLY changed since July 11? Experts attribute the fluctuation of gasoline prices to two things -- crude oil prices and demand.
Now I read (CNN) . . . Oil Cartel OPEC, the Organization of Petroleum Exporting Countries, said Friday it would cut production by 1.5 million barrels per day starting in November.
According to CNN, oil prices have fallen by more than half from $147 a barrel in July because of lower demand due to tough economic times, especially in the United States. Last Friday, the price of crude closed at $64.15 a barrel. Read This . . .
Blomberg Oil Report
The most recent Lundberg survey says: "The price of oil doesn't seem likely to jump up substantially any time soon and, considering the U.S. economy, it seems likely that oil prices will stay in their current neighborhood."
Here's where I'm going with this . . .
In July, I was spending $100 per week on gasoline.
This week, I will only spend $50.
I'm driving the same number of miles. I just have $50 "spare dollars" in my pocket.
This is the greatest "stimulus" package ever.
Free Money . . . It really is FREE MONEY.
The only thing that bothers me is why did "they" (the oil companies and OPEC and George Bush and blah, blah) give me (or let me keep) the $50 dollars.?
I sure hope they don't want it back next week cuz I'm going to spend it on Rally Burgers and Lite Beer. (And of course, charity).
First I don't have it . . . then I got it . . . Then No . . . Then Yes . . .
Why are "they" doing this to me?
I'm a bit uneasy . . .
But I do have the $50 dollars.
For now, anyway . . . I think I do . . . Do I?
---
---

O. J. Cunningham




O. J. Cunningham is the Publisher of MyBayCity.com. Cunningham previously published Sports Page & Bay City Enterprise. He is the President/CEO of OJ Advertising, Inc.

More from O. J. Cunningham
---
Send This Story to a Friend!
Letter to the editor
Link to this Story
Printer-Friendly Story View
---
--- Advertisments ---