Winter Fight Night Hosted by American Athletic Association Is Big Hit
February 27, 2011 Leave A Comment
By: John Keuvelaar
125 lbs. Raymond Castaneda def. Devin Tomkins of AAA Both were seasoned fighters with good tactical skills. Each showed quick footwork to go with even quicker combinations as they battled all three rounds with great skill. Lady momentum moved back and forth as each fighter would drive the other into a corner only to soon find themselves in a similar situation. The third round found both fighters handling business in the center ring staying out of the corners and exchanging solid punches even though clearly tired.
165 lbs. Jesse Addison def. Joaquin Garcia In my mind probably the best fight of the night and there were several. These two fighters were not only seasoned but very powerful. They were very chiseled and skilled as they exchanged punishing blows throughout the fight. The second round saw about as much energy used to throw the blows as was used to block them. It was a very powerful battle. The final round was a round of following the coach's instructions. Having been strongly told to lead with the left jab, Addison started stunning Garcia. Addison went after him to put him away on the ropes but Garcia was able to hand in there. Garcia showed great heart as Addison had several blows that should have put Garcia away but he refused to go down. Garcia was able to get a few blows back but Addison had clearly got the upper hand tonight.
175 lbs. Mike VanDorn of AAA def. Don Walker In the final fight of the night, VanDorn fans were not disappointed. Walker came out of his corner with quick punches to the body and sides of VanDorn in an attempt to slow him out of the gates. But VanDorn was like a bull, blocking the blows and driving Walker into the corners. Walker kept turning to move out of the corner exposing his back preventing VanDorn from following with any shots. This tactic continued in the second round as VanDorn kept his aggressive approach. The third round was all VanDorn as he went for the knockout. The crowd was really into it as they encouraged their home town boxer to finish off his opponent. Walker was determined to make the distance as he kept moving in an attempt to avoid that knockout blow. He was successful in lasting the rounds as a couple times he moved away and fell back into the ropes to catch his breath then reengaged into the fight. It was a great night of boxing as all fighters put on a great effort. Regardless of the judges' decisions, all boxers earned a lot of respect for the battle that was waged. Many of the boxers will go on to fight in the Golden Gloves Tournament that starts for them March 17 at Birch Run Expo Center. Come enjoy the fights and cheer on the local participants.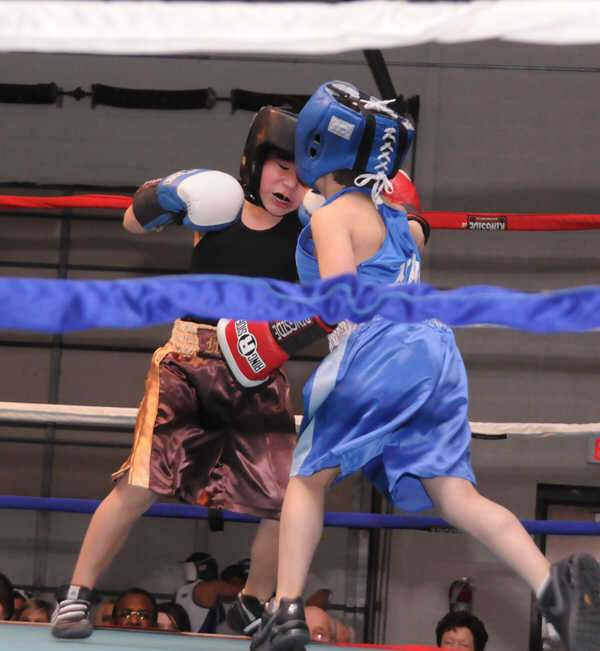 Sirillo Bermudez and Diego Marin go at it.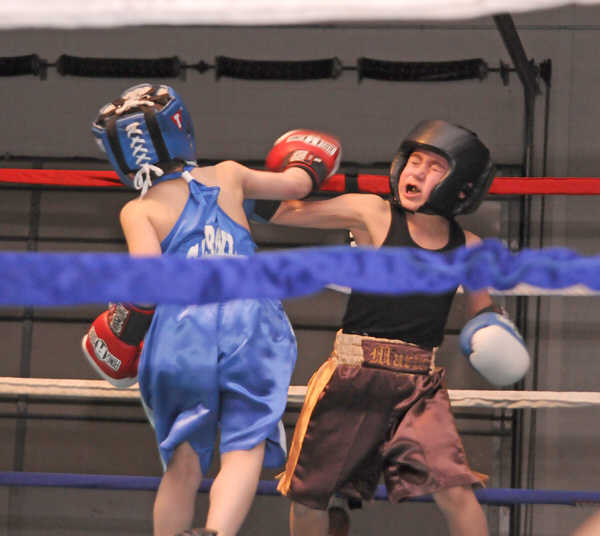 Look at the effort in their faces and arms.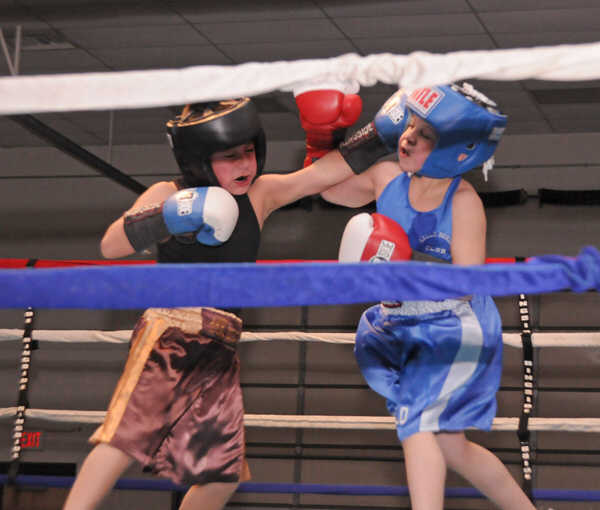 Marin connects with a left jab.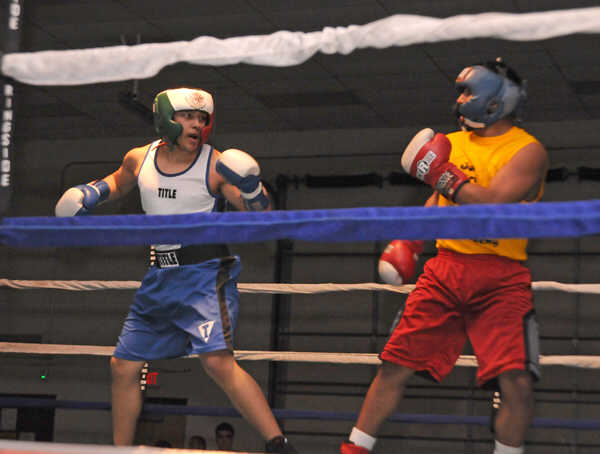 Emillio Trejo readies to fire a punch at Ben Brodoor.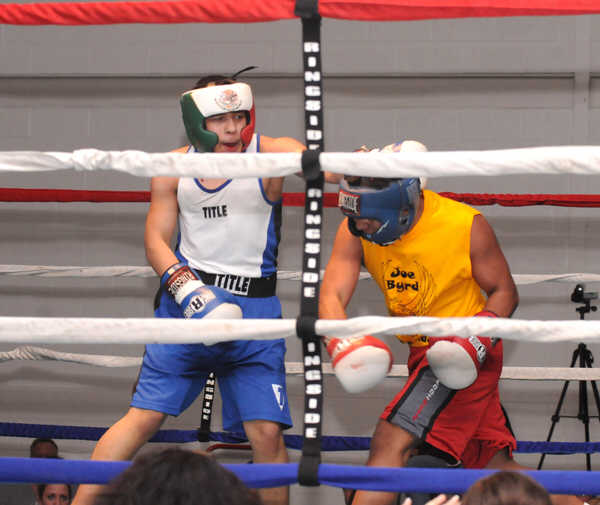 Brodoor fires the right hook while Trejo counters with a jab.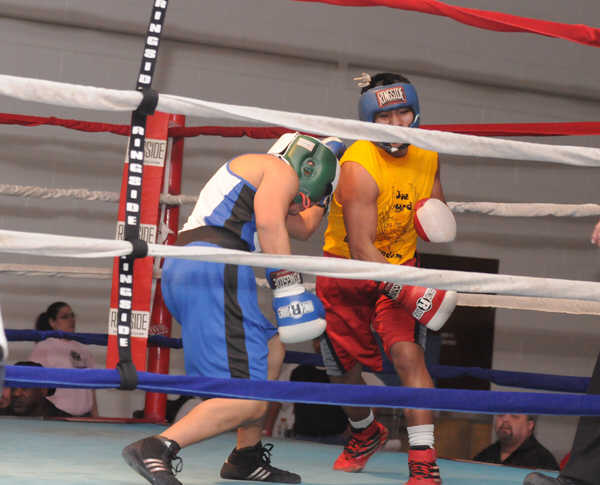 Trejo blocks another right.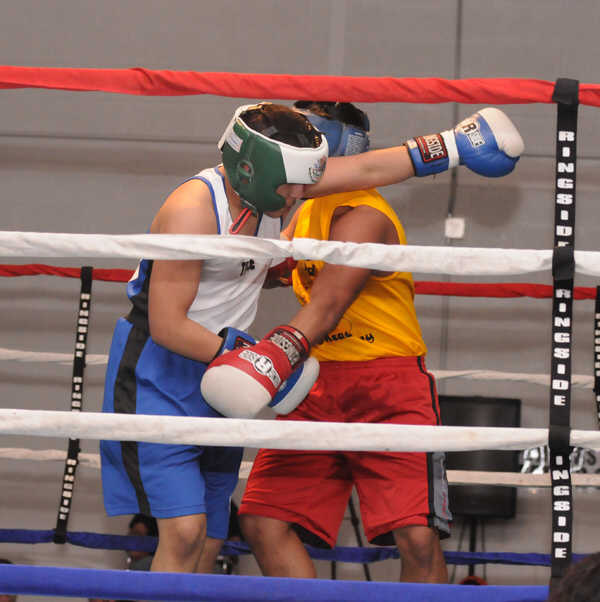 Trejo delivers a blow.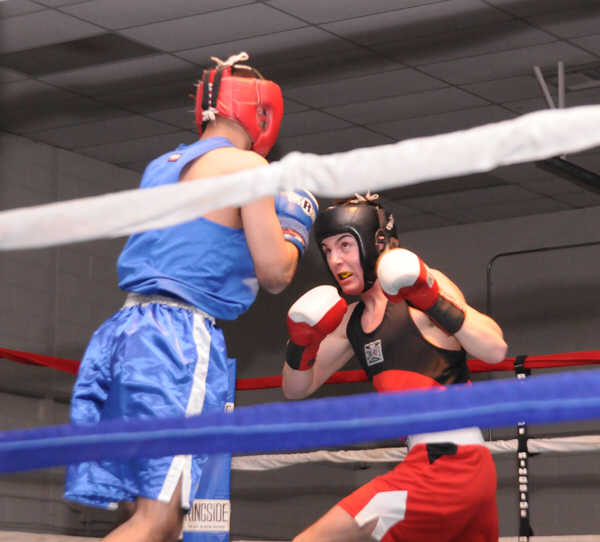 Chance Grable readies to attack Jimmy Al-Bazzi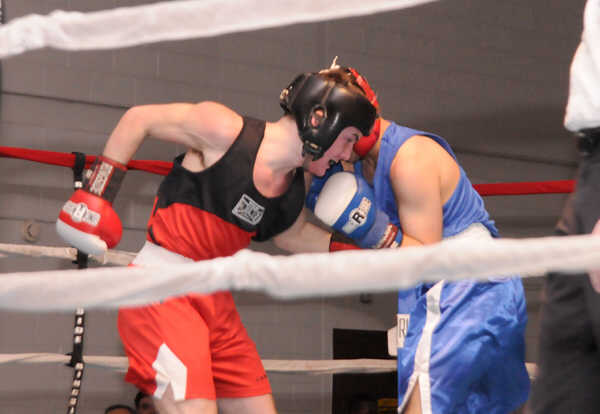 Close quarters means body punches.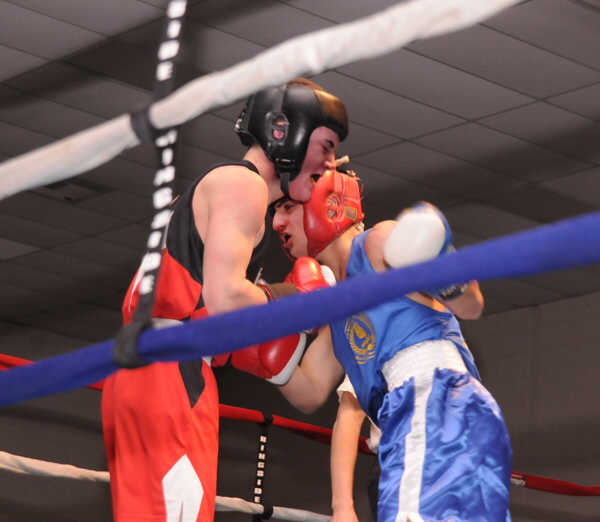 You can almost feel the blow by Al-Bazzi as Grable reacts.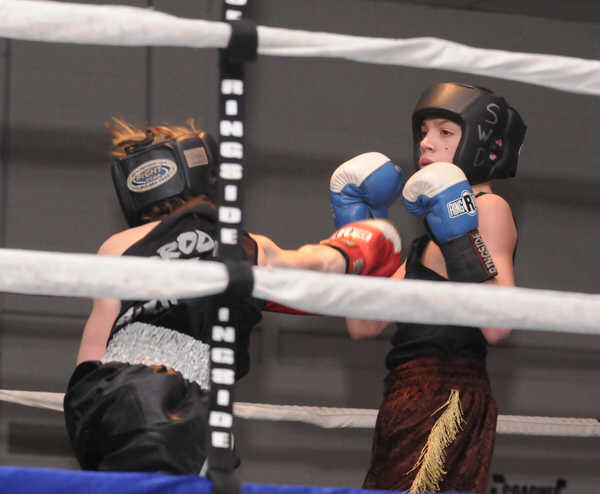 Branden Rodriquez leans back to avoid Michael Evers right.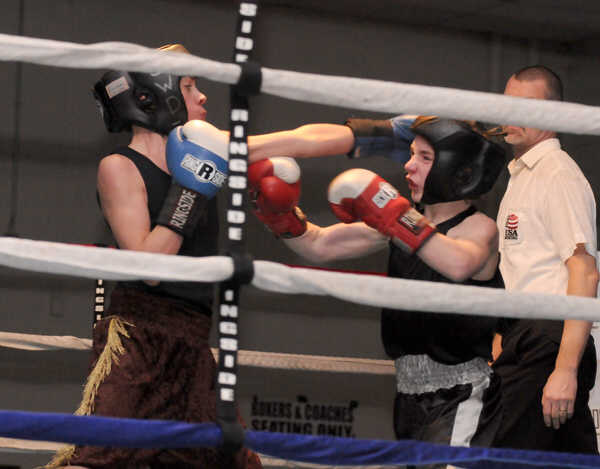 A good exchange of punches.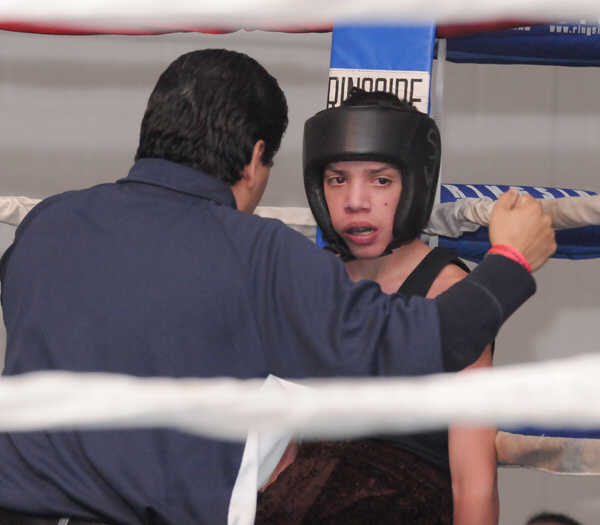 Rodriguez receives instructions from his coach.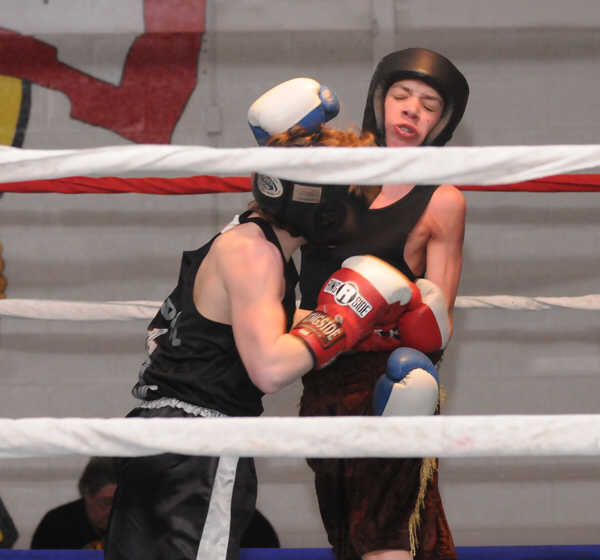 Rodriguez shows the affects of Evers left.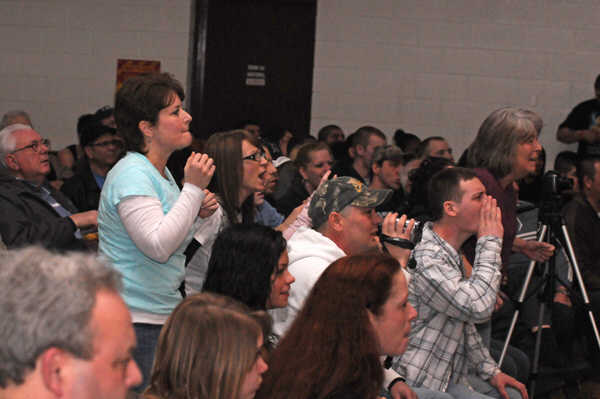 Fans and family really get into the fight as early one of these ladies (we are not telling) was out punching air to help her favorite boxer.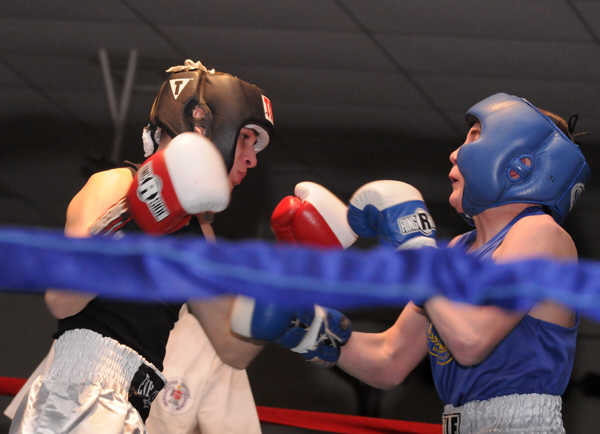 Brenden Mulligan (right) and Jeremy Olivarez battled hard early.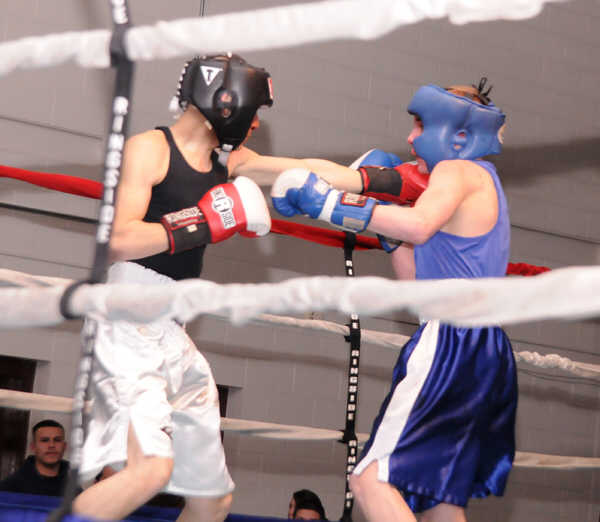 Sometimes you have to take a punch to deliver a punch.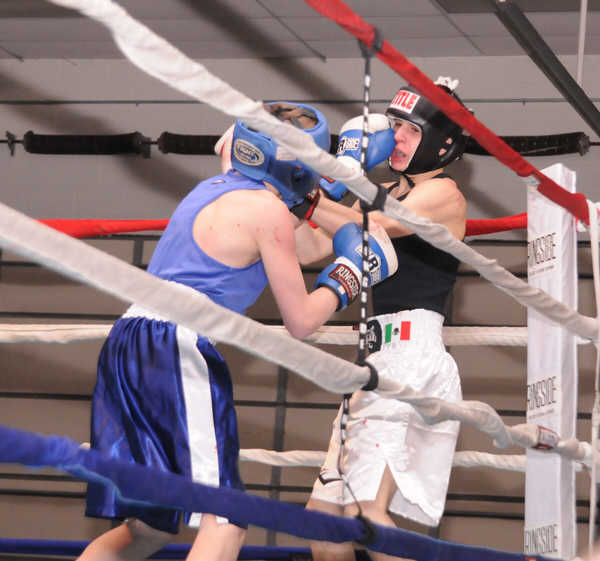 Mulligan catches Olivarez with a left which left his opponent bloodied and eventually stopped the fight.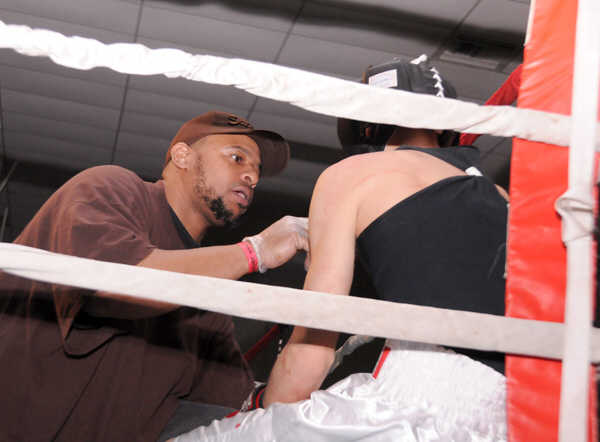 Olivarez receives attention in his corner from his coach.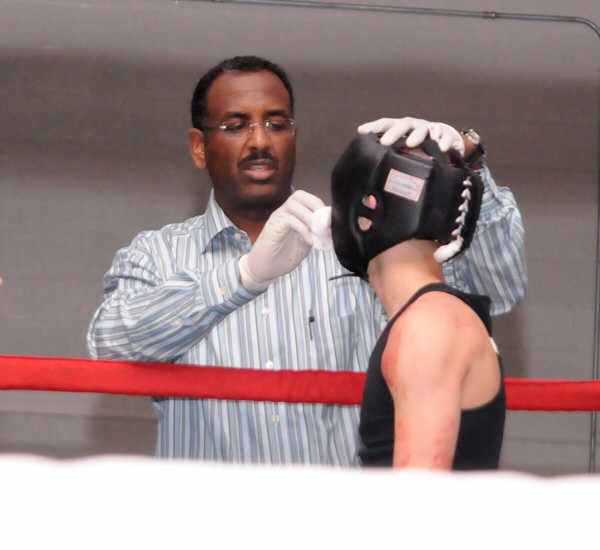 Ringside doctors are on hand to give immediate attention to the fighters.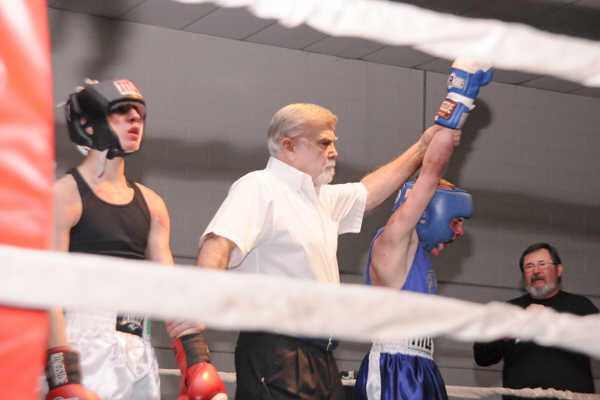 This fight was stopped to insure fighter safety as Brenden Mulligan was awarded the victory.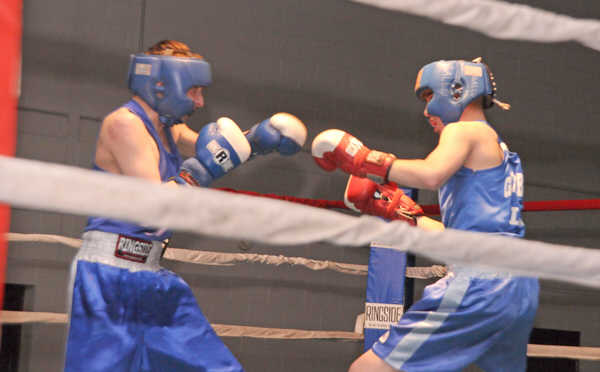 Devin Gallagher (left) and Neicio Lopez square off.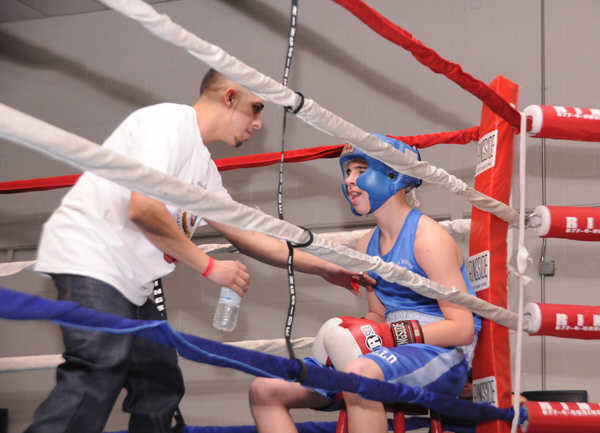 Lopez as a seat between rounds as his coach instructs and hydrates.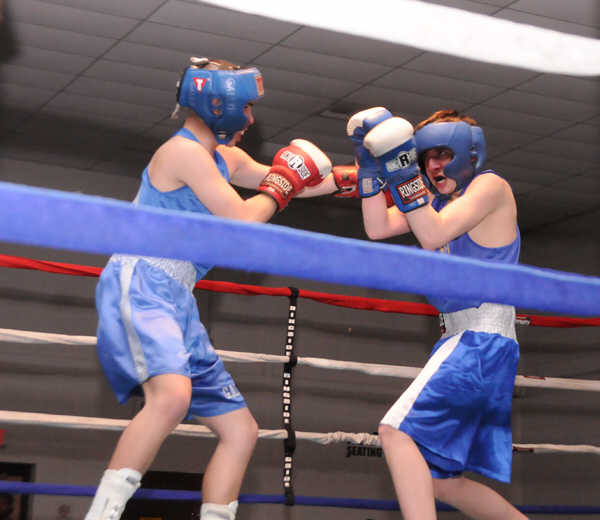 Gallagher blocks Lopez's blow.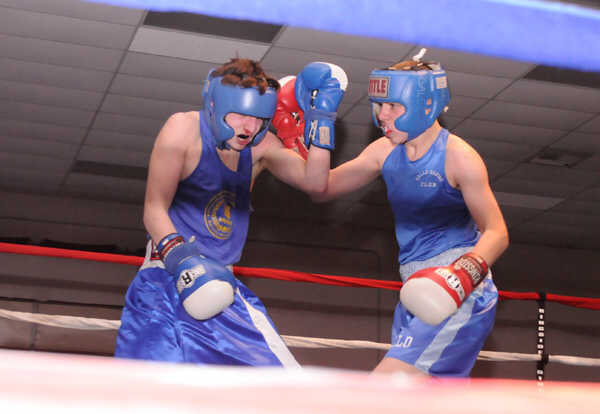 Lopez connects with a right.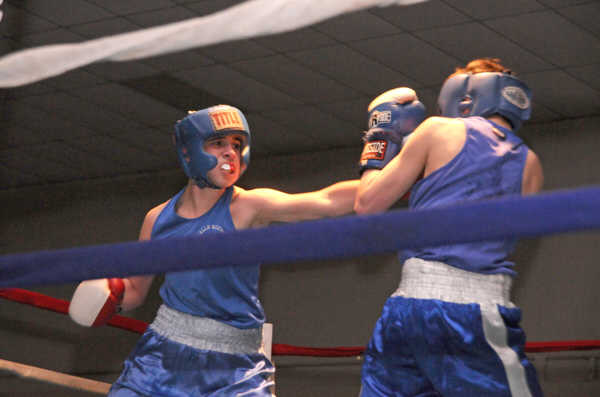 Lopez used the jab to keep Gallagher from getting to him.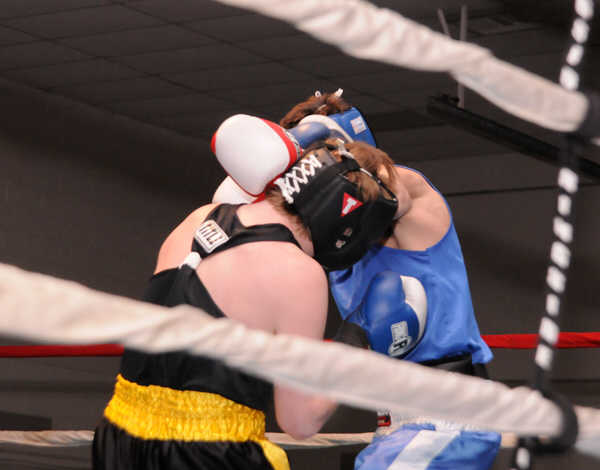 John Wilkstrom in blue connects on a right jab against Alexandre Wolvie.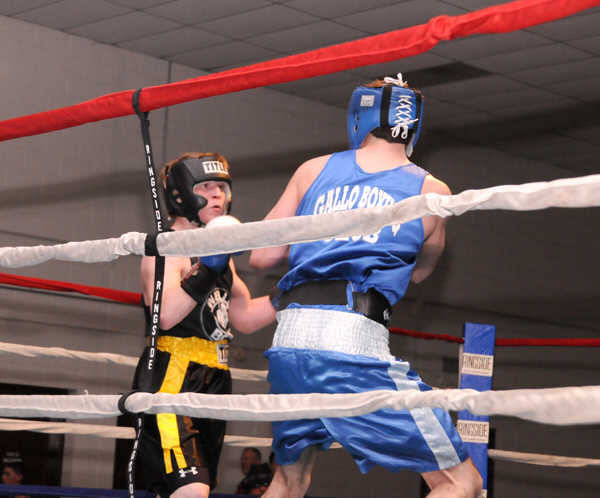 Fighters eye up each other anticipating their next move.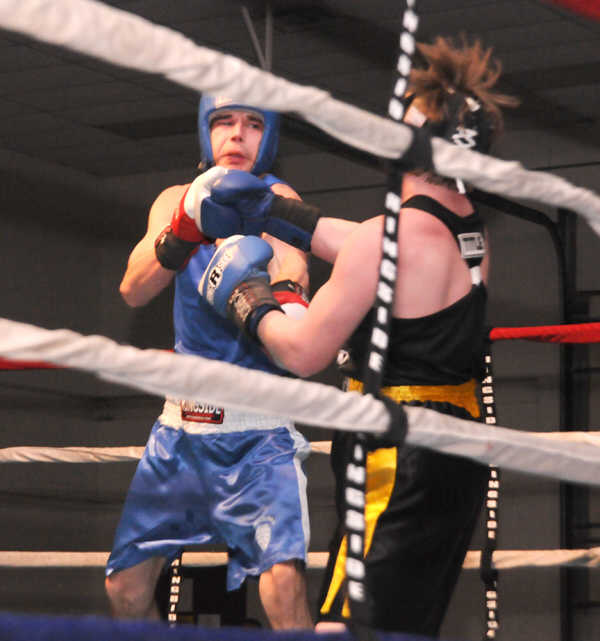 Worvie's hair let's you know Wilkstrom connected.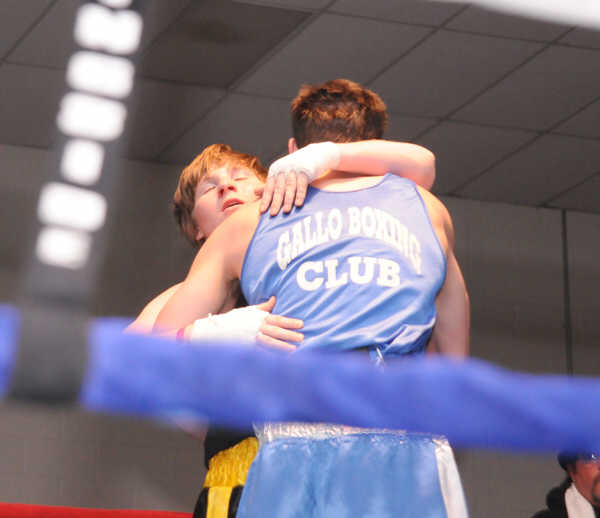 No more telling of appreciation the boxers have for each other's efforts than hear, before any decision of who the winner is announced.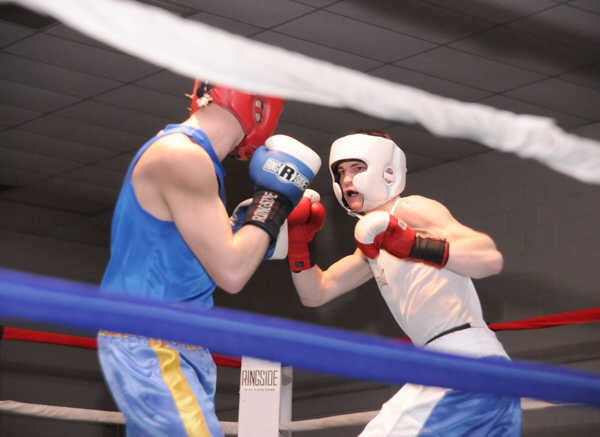 Thomas Howard (right) readies for his chance to throw a punch against Andrew Grezeszak.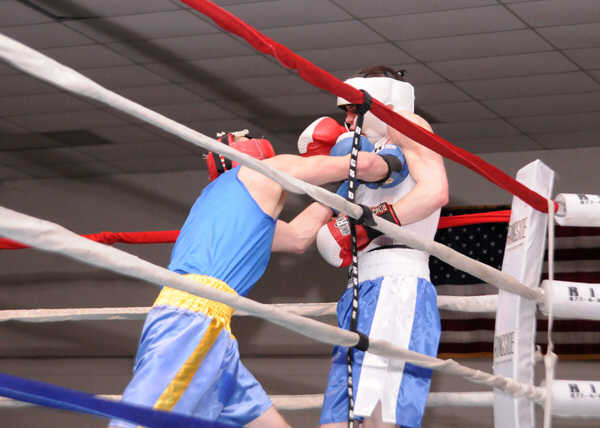 Grezeszak has Howard in the corner.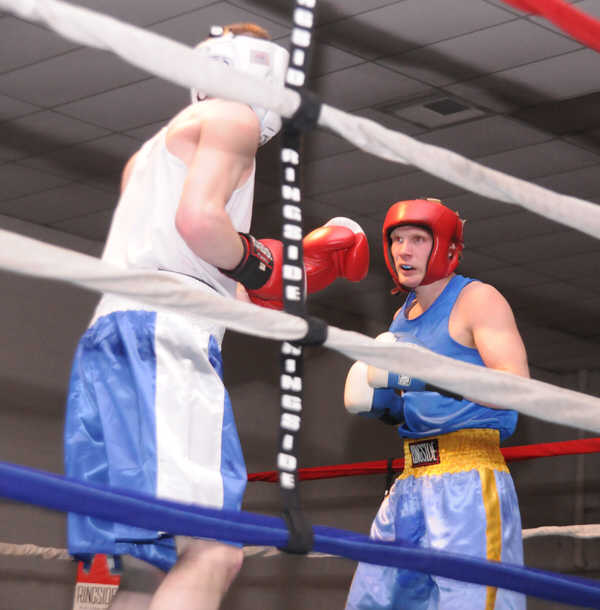 Eyeing each other up.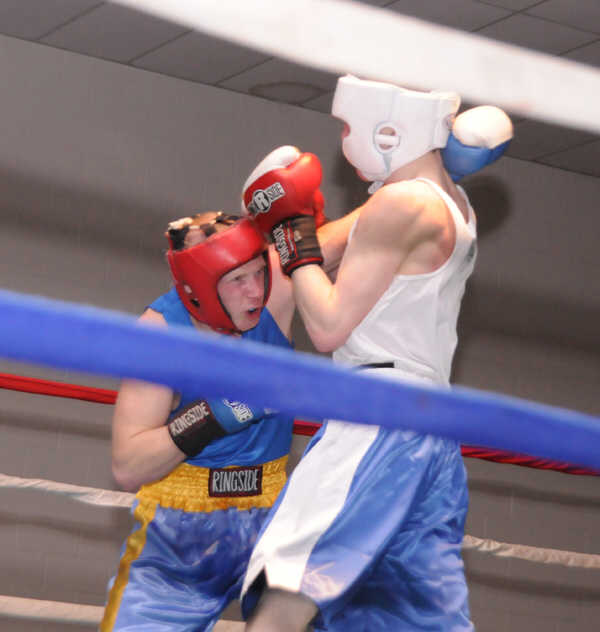 Glancing blow as Howard is able to move just in time.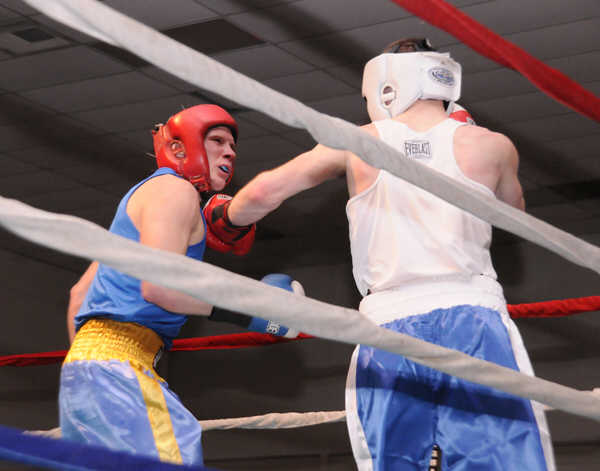 Oh yeah. You want to fight.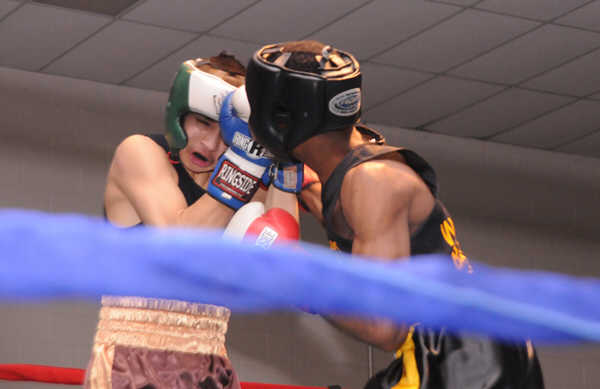 Isreal Diaz (left) took a lot of heat from Delonte Heath.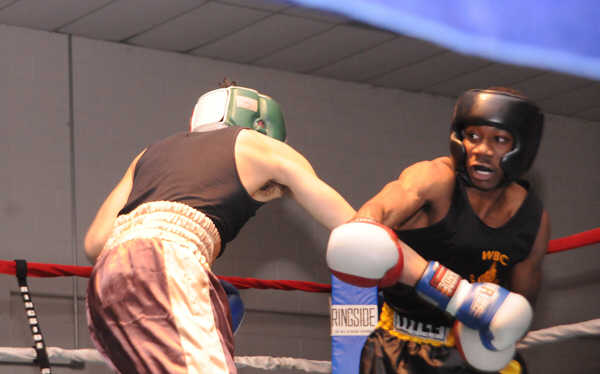 Heath follows through with a right.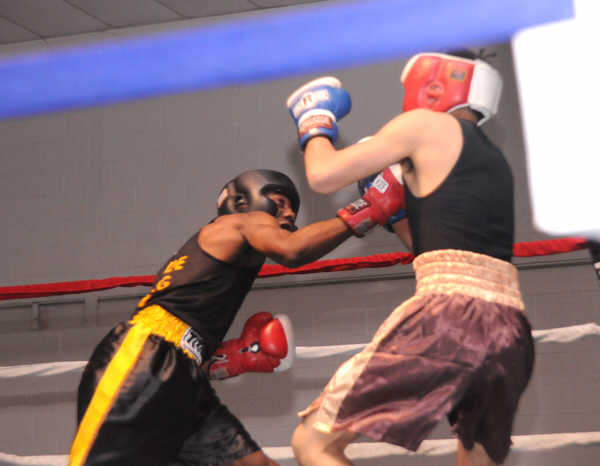 Heath connects with a right while preparing to send the left.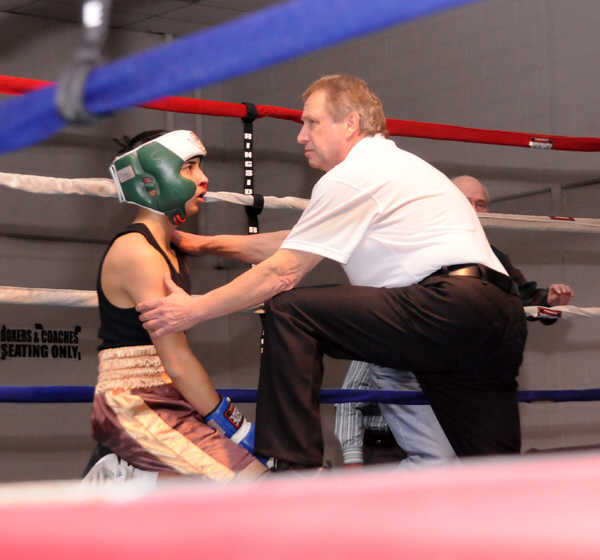 Diaz took a left to the jaw that left him dazed.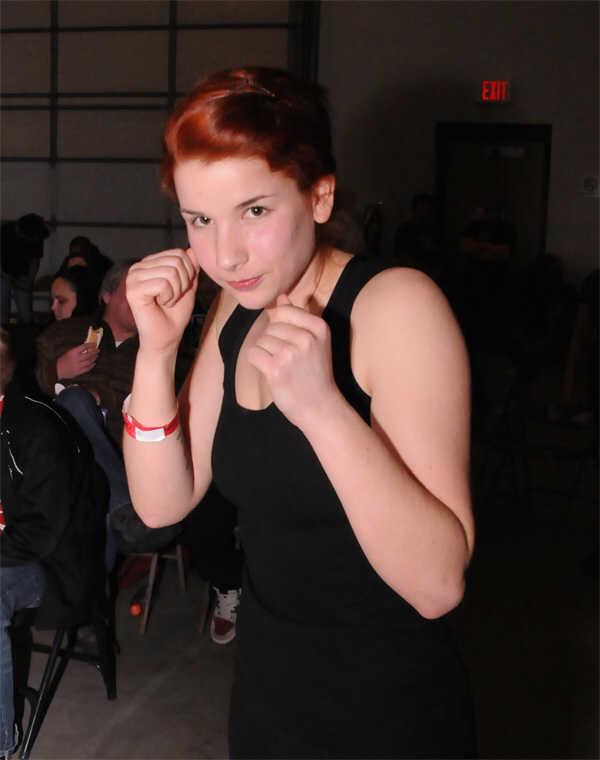 Jodi Eller was ready but will have to wait for her chance.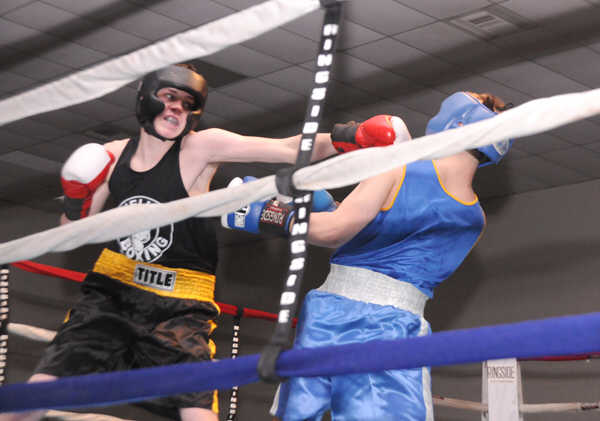 Jacob Unagst leans back on a Koty Wells jab.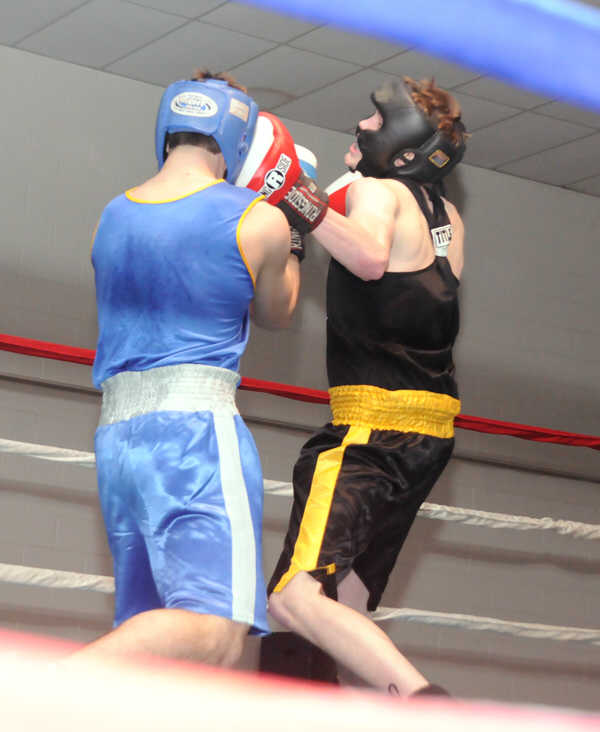 Wells connects with a left to the cheek.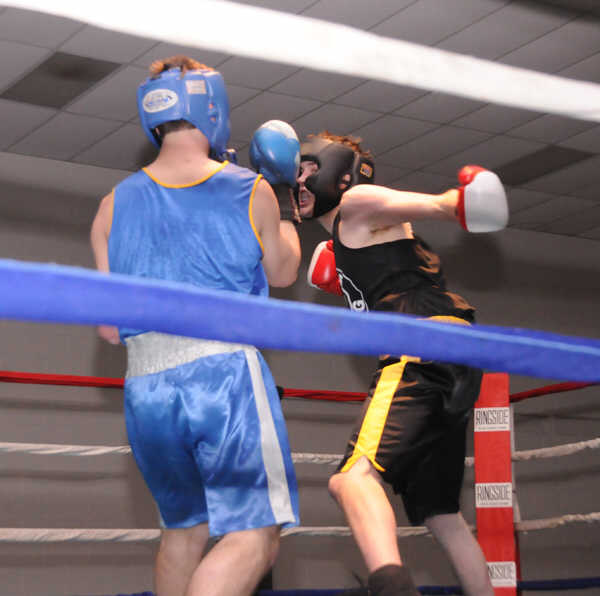 Wells fires another left as he readies to deliver the right.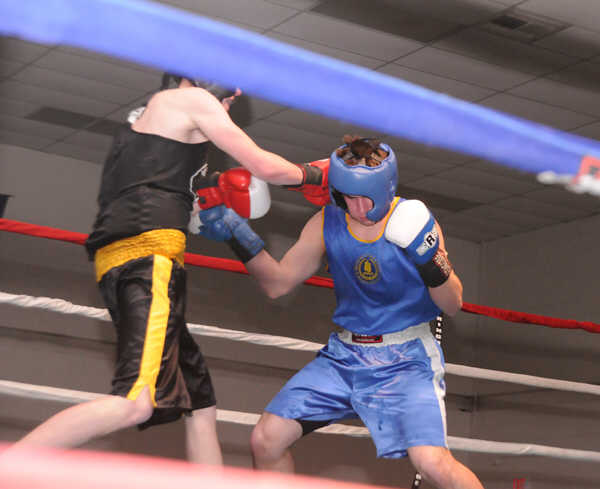 Thank goodness for head gear.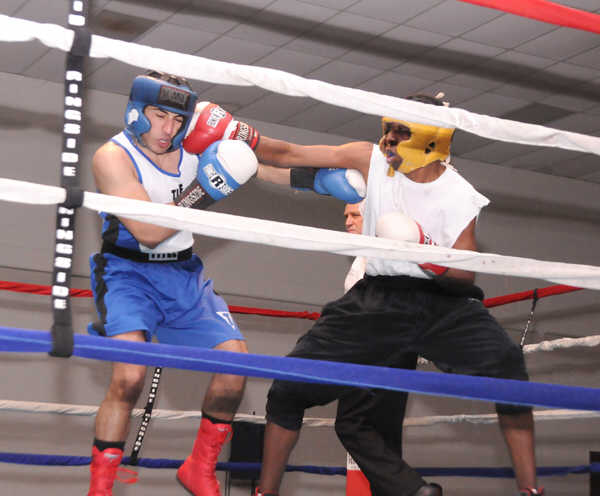 Robert Rushing (right) connects on Omar Al_Farraji.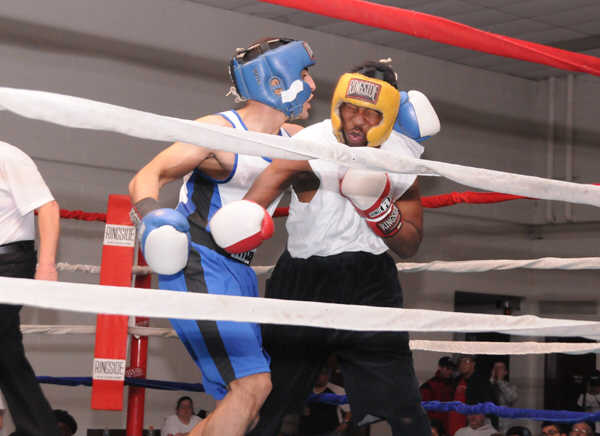 Rushing's face shows he took a hit.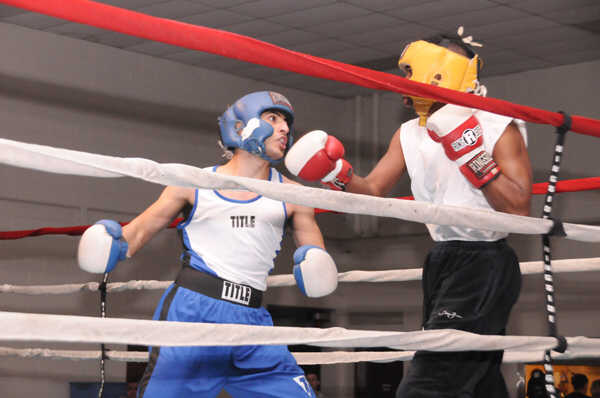 Here comes the right.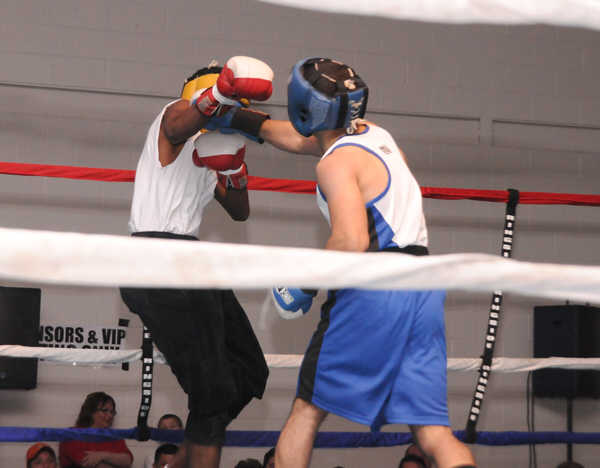 Al-Farraji connects.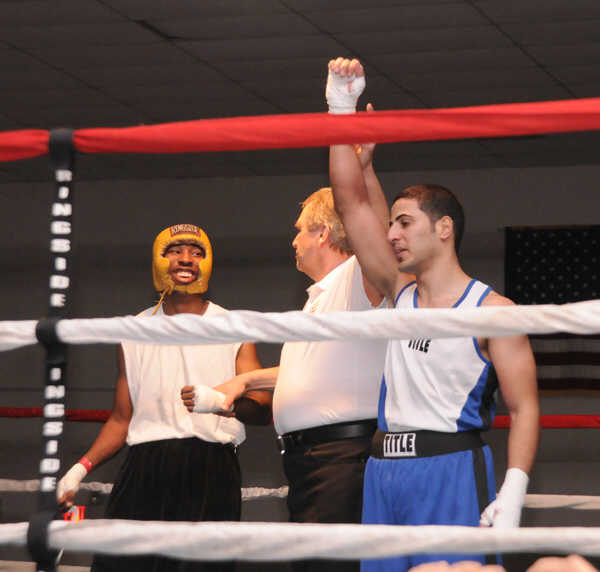 These two thoroughly enjoyed the competition as Rushing's smile shows.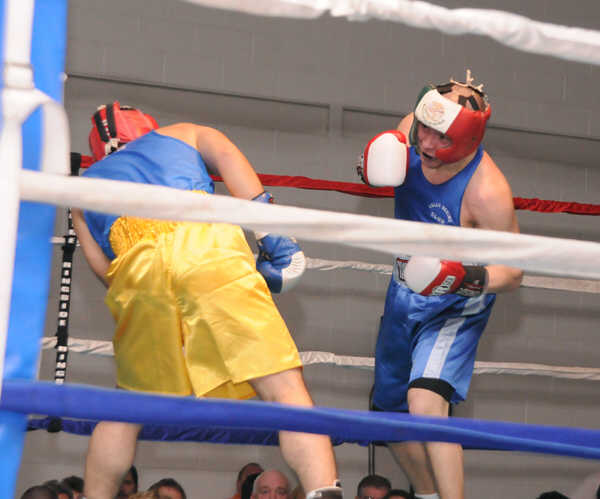 Eduando Ferddiola (right) looks for an opening on Joshua Rivas.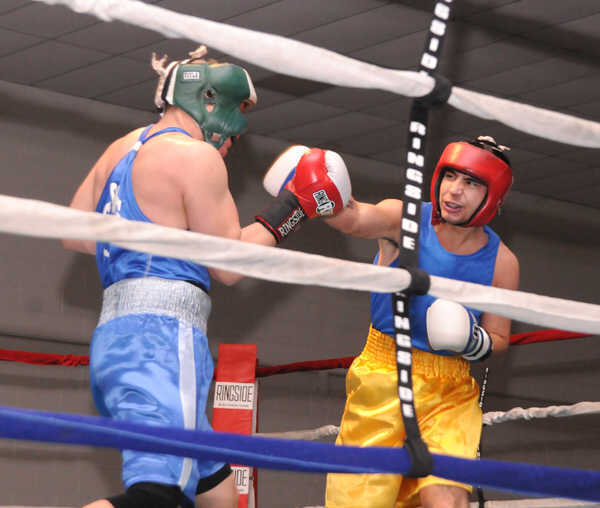 Rivas fires a right.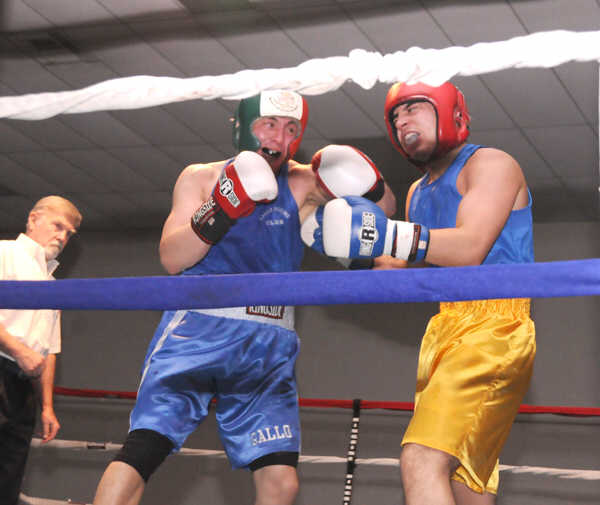 That's called taking it on the chin.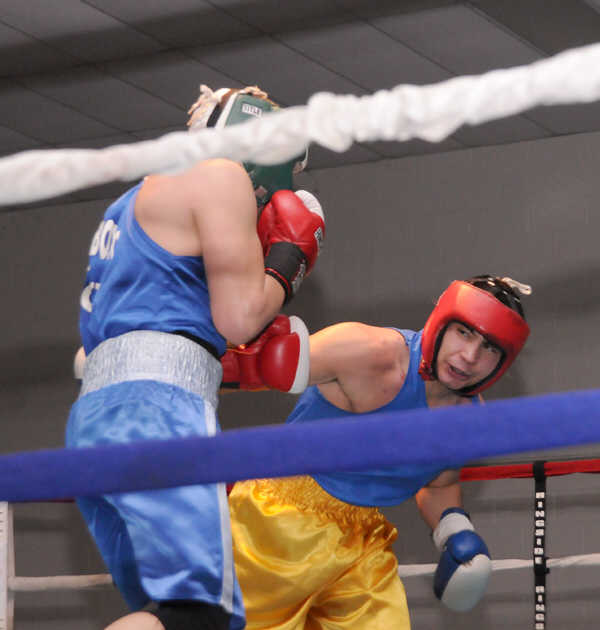 Rivas strikes the body and looks for more.
Rivas connects on this jab.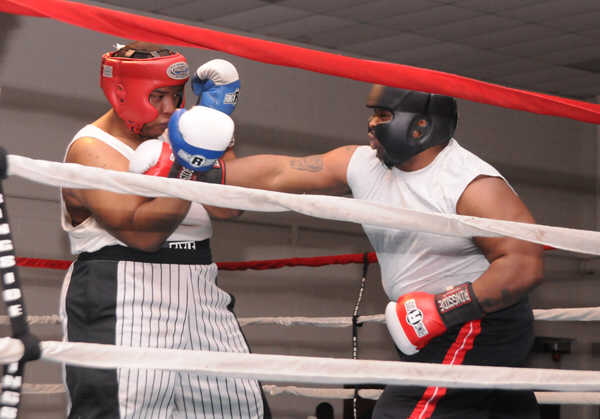 Antonine Peters (left) and Leon Mullett (right) did some heavy hitting.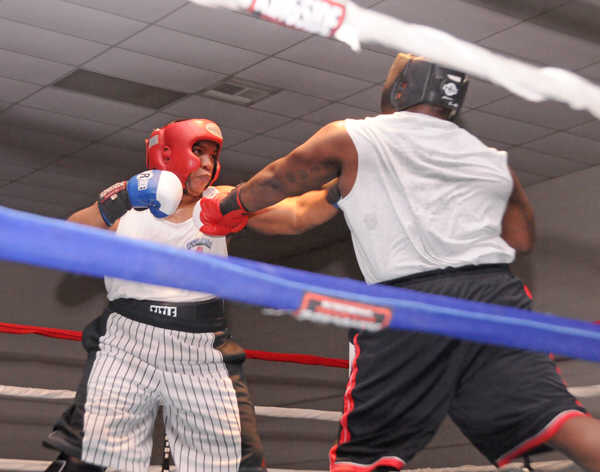 Each delivered their best shot.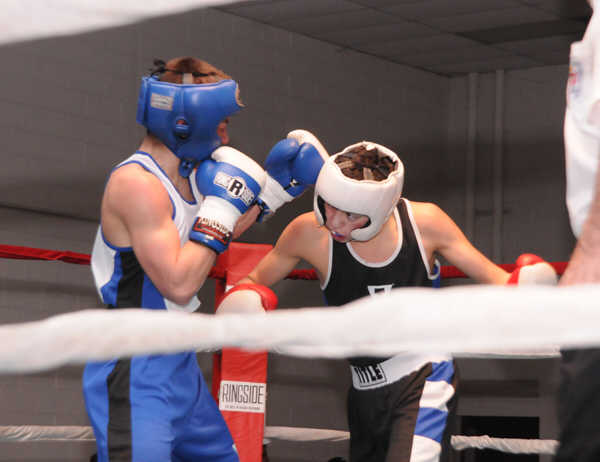 Raymond Castaneda (right) delivers a solid right to Devin Tompkins.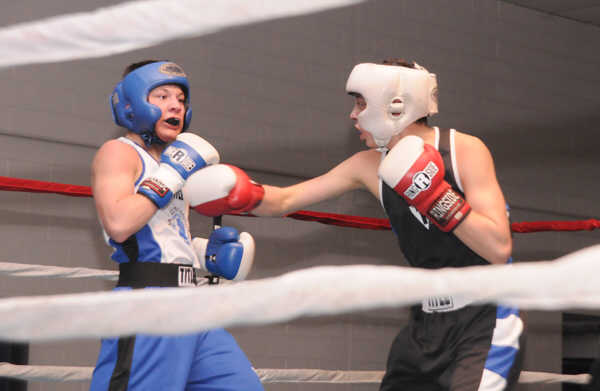 Tompkins ducks from this right.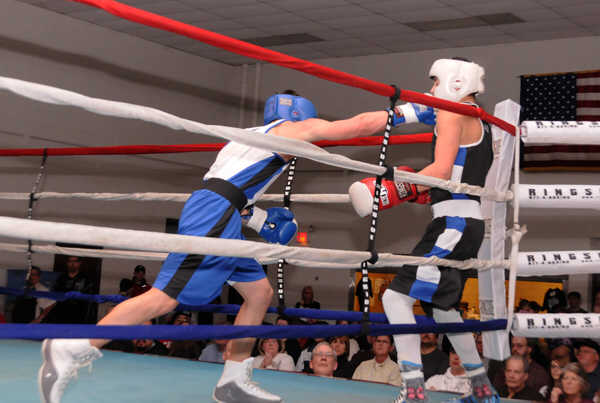 Tompkins leans into a right to the chin.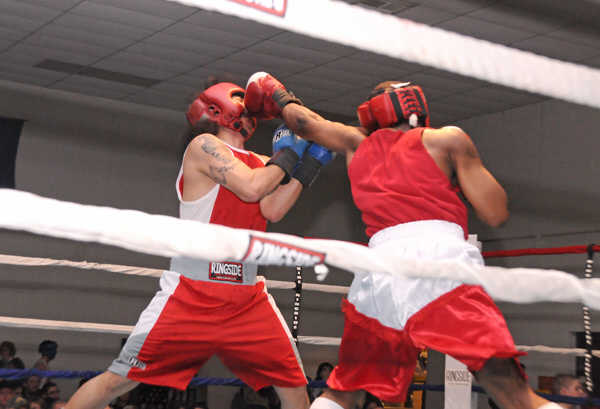 Jesse Addison (right) delivers a solid punch to Joaquin Garcia.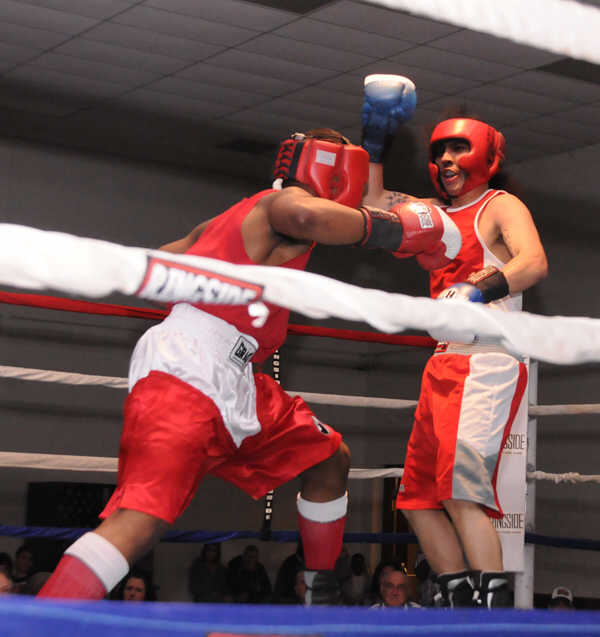 Addison is on the attack.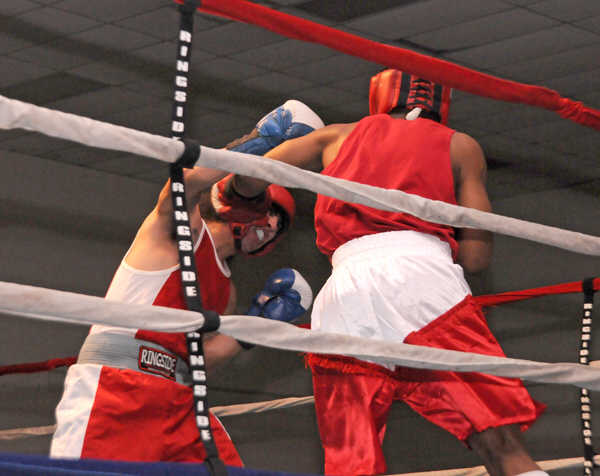 Addison gets another left inside of Garcia's right.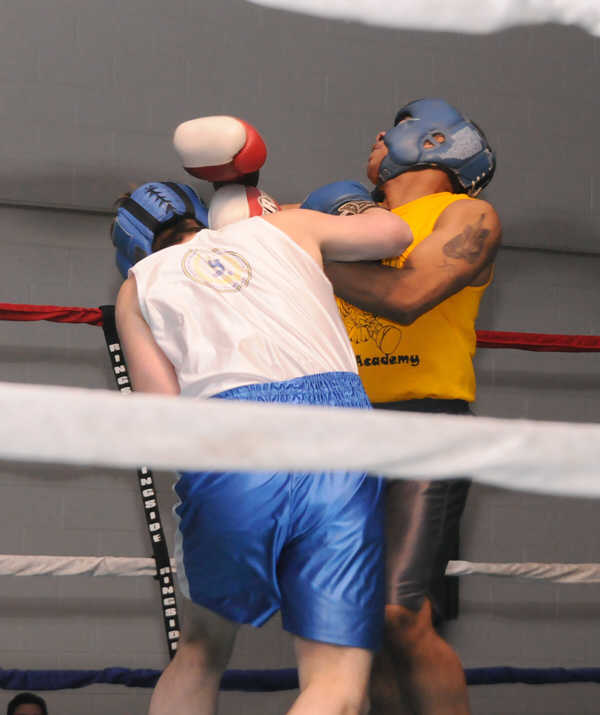 Mike VanDorn (left in blue) puts one on the chin of Don Walker.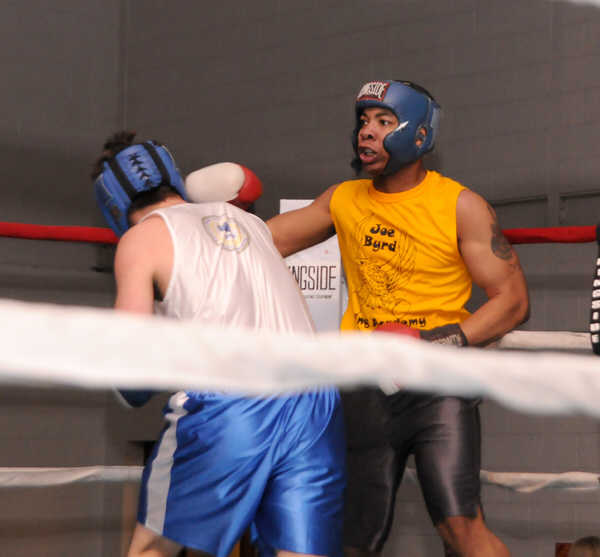 Walker showed a lot of heart as he fought back.
---
Sports Article 5729
---

John Keuvelaar




John Keuvelaar is a college student at Midwest Photography Workshops and Delta College.

More from John Keuvelaar
---
Send This Story to a Friend!
Letter to the editor
Link to this Story
Printer-Friendly Story View
---
--- Advertisments ---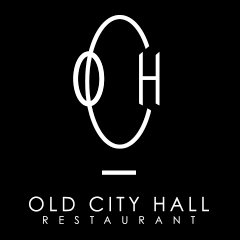 0200 Nd: 11-30-2013 d 4 cpr 0