Mellencamp & Fogerty At Soaring Eagle
Bring Back Images of Woodstock
Woodstock . . . You Remember, Don't You? We Were There . . . Weren't We?
July 10, 2005 Leave A Comment
By: O. J. Cunningham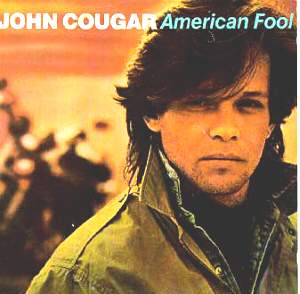 John Cougar Mellencamp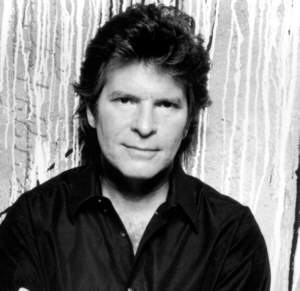 John Fogerty
It was the last song of the night. John Mellencamp was rocking out with "Little Pink Houses" . ..
I was screaming along at the top of my voice . . .
"Ain't that America . . . For You and Meeeeeeeeeee . . . Ain't That America . . . We're something to Seeeeeee, baby . . . Ain't that America, Home of the Freeeeeeeeeeee. . . "(You know the feeling, I'm sure) The rain was splashing on my bifocals. Oh yeah . . . I was R.O.C.K ing in the USA.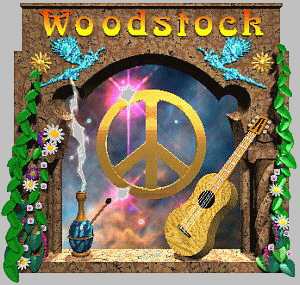 It was the 4th of July.
I was in Mount Pleasant at Soaring Eagle enjoying my Father's Day Mellencamp-Fogerty concert tickets with my wife and two almost-adult teenagers.
And you guessed it . . .
It was raining like hell
. . .
My teenagers (20 and 18) were on their feet "gettin' jiggy with it", fists in the air, feet just-a-shuckin' and jivin' to the heavy bass beat of Mellencamp's awesome seven-piece concert band . . . American flags were wavin' everywhere . . . WOOOOOOOeeeeeeee!!
"Just like Woodstock," I screamed out over the blasting rock-n-roll speakers . . . totally overcome with the ecstasy of the moment.
"You weren't at Woodstock," my daughter screamed back at me.
I looked back at her with a blank stare. She was already re-focused back on the stage . . . both fists in the air . . . "Little Pink Houses for you and for Meeeeeeeeeeeeee . . . Oh Yeahhhhhhh!"
I stopped singing.
Wow! I think I was at Woodstock. Wasn't I? Weren't we all? Maybe I've just seen the movie too many times.
No . . . I was there. I remember Richie Havens . . . The Who . . . Gracie Slick and Jefferson Airplane, Arlo Guthrie, Canned Heat and The Grateful Dead . . .
Good Grief! What ifI wasn't there in 1969?
But . . . you remember, too. I know you do . . . Crosby, Stills and Nash (before Neil Young) . . . Country Joe and the Fish . . . Joe Cocker . . .The rain . . . I remember the rain. We
ALL
remember the rain (Don't we?) and the mud and Jimmy Hendrix and Sha Na Na.
And as Mellencamp's Little Pink Houses closed the show at Soaring Eagle . . . we all raised our lighters (as one candle) in the rain as tribute to Woodstock, Fogerty, Mellencamp and everything in between 1969's Woodstock and this year's 2005 Fourth of July . . .
And we all sang in tribute . . . (You can sing along with the next passage if you're so inclined)
Well there's people and more people
What do they know know know
Go to work in some high rise
And vacation down at the gulf of Mexico
Ohhh yeah
And there's winners, and there's losers
But they ain't no big deal
'cuz the simple man baby pays for the thrills,
The bills and the pills that kill

Chorus:
Oh but ain't that America for you and me
Ain't that America we're something to see baby
Ain't that America, home of the freeeeeeeeeee
Yeah, Yeah, Yeah, Yeah,
Little Pink Houses for you and me
I was at Woodstock in 1969 . . . I know I was . . . John Fogerty was there too . . . with Credence . . . I had to have been there . . . It changed my life . . . And you were there with me . . . Weren't you? (Wink) . . .
Woodstock changed everything. And we were all there. If we could only go back again . . .
Bon Jovi is scheduled for Soaring Eagle in August.
Road Trip, anyone??
---
Columns Article 826
---

O. J. Cunningham




O. J. Cunningham is the Publisher of MyBayCity.com. Cunningham previously published Sports Page & Bay City Enterprise. He is the President/CEO of OJ Advertising, Inc.

More from O. J. Cunningham
---
Send This Story to a Friend!
Letter to the editor
Link to this Story
Printer-Friendly Story View
---
--- Advertisments ---