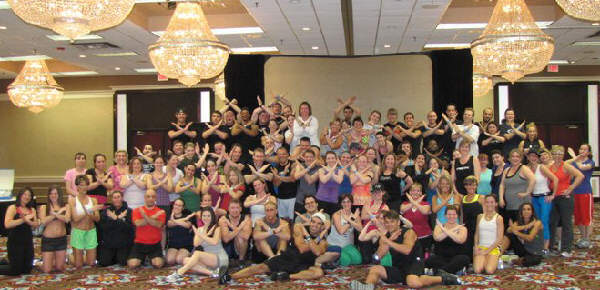 Team Beachbody Corporate Comes To Michigan
Goal: Ending the Trend of Obesity
April 3, 2011 Leave a Comment
By: Julie McCallum
It's growing, it's expanding, it's becoming a Revolution, It's the NUMBER ONE Health, Fitness & Nutrition billion dollar company in the Nation.
Beachbody
its changing lives around the world.
TEAM Beachbody is a wildly successful & growing group of independent distributors for the 400 million dollar direct marketing company called 'Beachbody'.
A growing number of these distributors' - 'Coaches' are spreading the word, educating and motivating the nation's population not only to help fight obesity, but change people's lives inside and out to live a healthy and fulfilling lifestyle!
Beachbody makes world class fitness videos such as P90X, Insanity, Power 90, Turbo Jam, ChaLEAN Extreme, Hip Hop Abs, Slim in Six and Kathy Smith's Project: You Type 2, with world class trainers as your instructors.
These programs are directed to people at every level of fitness. Team Beachbody also distributes exercise equipment and nutritional supplements manufactured by Beachbody.
In America the epidemic of overweight, obesity and type 2 diabetes is at and all time high. One of the goals of Team Beachbody is to end the trend of obesity in this country.
Beachbody has the support of the American Diabetes Association backing there break through product Shakeology and also has a work out program aimed for people with type 2 diabetes.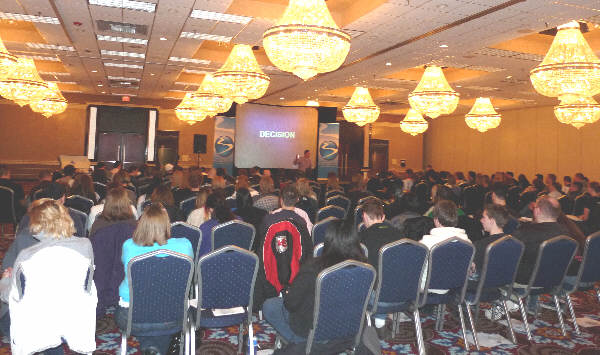 Recently Team Beachbody Corporate from California made their first appearance in Michigan (Lansing) with full day Game Plan training and inspiring presentations for Team Beachbody Coaches. Followed up with a group work out featuring a few of the company's popular work out, including, Insanity, P90X and Turbo Fire.
---

Jeffrey Armbruster, Elite 3 star Diamond Fitness Coach said, "The Event was all that I could have hoped for and More! I was so proud to be able to bring this to our State!"
(MyBayCity Photo by Julie McCallum)
Armbruster continued, " Michigan is one of the hardest states hit by the economy with our Struggling auto industry and Obesity and Financial concerns run high here in Michigan! Team Beachbody and what we coaches stand for can greatly help out Michigan!"
According to Armbruster the event had 246 Team Beachbody members, coaches, and guests who came to the event including out-of-staters from Wisconsin to New Hampshire to Virginia and even Texas !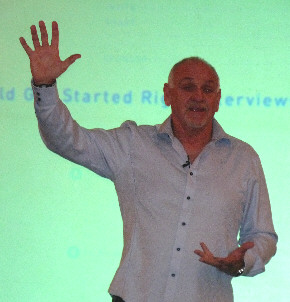 Craig Holiday, Team Beachbody Consultant,
Leadership Training/Motivational Speaker.
(MyBayCity Photo by Julie McCallum)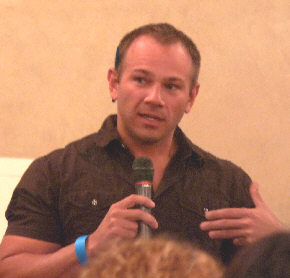 You might have seen him in a P90X ad,
Tommy Mygrant, Public Speaker and
Independent 5 Star Diamond Beachbody Coach
of Bellevue, Ohio
(MyBayCity Photo by Julie McCallum)
---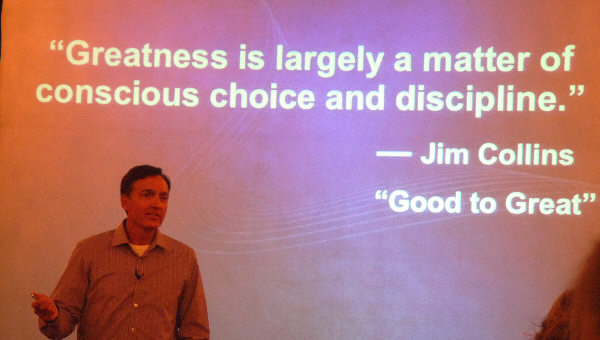 Jeff Hill, SVP, Team Beachbody Global Sales
(MyBayCity Photo by Julie McCallum)
---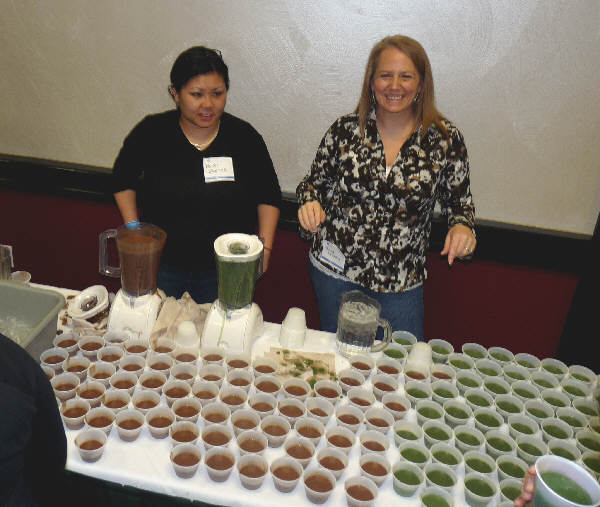 Shakeology break for sampling flavors of chocolate and greenberry
(MyBayCity Photo by Julie McCallum)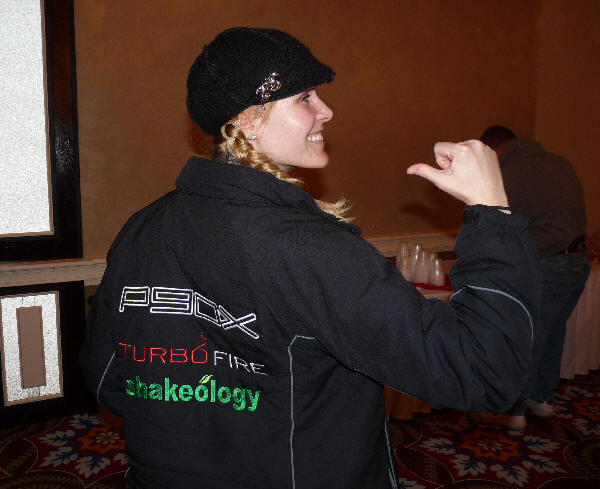 Life is about choices and decisions . . .
So, what's your choice?
"It's not easy to change your habits to get fit. It's really hard in fact. But "hard", does not mean impossible!" ~ Carl Daikeler, BeachBody Chairman & CEO.

JOIN THE BEACHBODY REVOLUTION
(Click Above)
---
---
---
Send This Story to a Friend!
Letter to the editor
Link to this Story
Printer-Friendly Story View
---
--- Advertisments ---