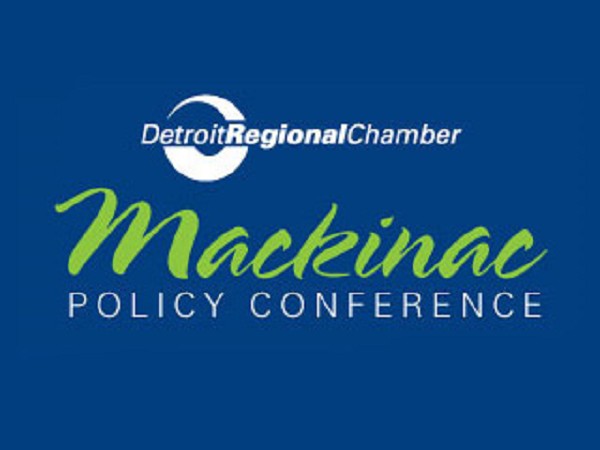 JUMP START!
Michigan Foundations Put $100 Million Where Their Mouth Is
New Economy Initiative Details Announced at Mackinac Policy Conference
We're all Detroiters now, says Michigan Gov. Rick Snyder.
The focus on "as Detroit goes, so goes Michigan," is intensifying, as discussions at the Detroit Chamber of Commerce Mackinac Policy Conference this week showed.
JumpStart Inc., a Cleveland-based nonprofit focused on entrepreneurship and economic development, will team with the New Economy Initiative (NEI) to open a new high-tech accelerator in Detroit, says NEI executive director David Egner.
Egner (an Xconomist) says a variety of state and regional investors will fund the accelerator and he expects it to have an annual operating budget of between $1.5 million and $3 million.
Egner says the accelerator, which will likely open this fall inside TechTown, will join a field of local accelerators and incubators covering Southeast Michigan.
Egner says although accelerators like TechTown and Ann Arbor SPARK nurture high-tech start-ups, they aren't solely devoted to them. "We don't have a designated organization doing marketing to increase deal flow," he says. "There currently isn't capacity to go out and find new deals. We'll have a $5 million fund with the ability to move $250,000 per deal."
Detroit needs to capitalize on an innovation corridor that stretches from downtown to Henry Ford Hospital in New Center. "That three and a half miles could be one of the most innovative districts in the country, and we?ll help to accelerate that corridor," he says, adding that innovation is already flourishing in places like Wayne State, the Detroit Medical Center, Next Energy, Bizdom, D:Hive, Sustainable Water Works, the Detroit Creative Corridor Center, Inforum, and all the start-ups housed in the Madison Building.
The NEI is itself a $100 million initiative formed in 2008 to increase economic activity in Southeast Michigan; it's funded by the Skillman Foundation, Community Foundation for Southeast Michigan, Max M. and Marjorie S. Fisher Foundation, the Hudson-Webber Foundation, the Ford Foundation, the W.K. Kellogg Foundation, the John S. and James L. Knight Foundation, the Kresge Foundation, the McGregor Fund, and the Charles Stewart Mott Foundation.
Egner says JumpStart's involvement will result in a much more successful accelerator. In 2008, JumpStart was approached by the U.S. Department of Commerce and asked to franchise its successful revitalization strategy in Cleveland and take it to other struggling "rust belt" cities. The result is the Regional Entrepreneurship Action Plan Project partnership between the U.S. Economic Development Administration, the Knight Foundation, the Surdna Foundation, and JumpStart.
Starting in 2010, the partner foundations funded JumpStart to go into five Midwestern cities: Fort Wayne and Gary, IN; Duluth and St. Paul, MN; Akron, OH; and Detroit -- and work with local economic development organizations, investors, entrepreneurs, and philanthropists to accelerate the entrepreneurial ecosystem. "Detroit has a lot of characteristics in common with Cleveland," says Steve Berger, Detroit project leader for the Regional Entrepreneurship Action Plan. Berger comments:
"They've both suffered from global competition. I wish I knew the magic formula for doing it smarter and better, but not all ecosystems are the same. This is a unique marketplace with a significant number of universities and engineers, and a high-tech accelerator is important in moving the ball forward."
Berger says the goal of the Detroit JumpStart accelerator is twofold: to increase the number of fast-growing tech start-ups that will lead to significant economic development in Southeast Michigan, and to enhance the entrepreneurial ecosystem by collaborating with the existing market and encouraging other players in the market.
So far, Berger says, there has been "tremendous cooperation." In addition to the NEI, JumpStart also has support from the Michigan Economic Development Corporation, Detroit Venture Partners, the First Step Fund, and Renaissance Venture Capital Fund.
Berger says JumpStart's role will be "catalytic" and that once the accelerator is up and running and dynamic leadership is in place, he'll return to Cleveland. That, Egner says, is when the real work will begin. He sees this as the beginning of a 10-year process to create the right environment for innovation to flourish and get closer to critical mass.
"Some folks would say we don't have 10 years to wait," Egner muses. "But the alternative is to rush it and fund programs that will never be sustainable."
The New Economy Initiative for Southeast Michigan (NEI) was launched in 2008 as a unique philanthropic initiative aimed at helping to restore southeast Michigan to a position of leadership in the new global economy.
NEI is committed to increasing prosperity and expanding opportunity for all residents and communities in the region. Ten national and local foundations have committed $100 million to this eight-year initiative to accelerate the transition of metro Detroit to an innovation-based economy. These foundations include:
* Community Foundation for Southeast Michigan (Detroit)
* Max M. and Marjorie S. Fisher Foundation (Southfield)
* Ford Foundation (New York)
* Hudson-Webber Foundation (Detroit)
* W.K. Kellogg Foundation (Battle Creek)
* John S. and James L. Knight Foundation (Miami)
* The Kresge Foundation (Troy)
* McGregor Fund (Detroit)
* Charles Stewart Mott Foundation (Flint)
* Skillman Foundation (Detroit)
NEI is overseen by a Governing Council, which sets strategic direction for the initiative. NEI also benefits from a Council of Economic Advisors, who actively provide expertise, a national perspective and direction to the staff and Governing Council.
NEI is a project of the Community Foundation for Southeast Michigan, which provides an administrative home for the initiative. The Community Foundation Board of Trustees exercises final legal and fiduciary responsibility for the initiative.
For more information, please contact the New Economy Initiative at (313) 961-6675 or by e-mail at neweconomyinitiative@cfsem.org . ###
---
(Prior Story) Business Article 07057 (Next Story)
---

Dave Rogers




Dave Rogers is a former editorial writer for the Bay City Times and a widely read,
respected journalist/writer in and around Bay City.
(Contact Dave Via Email at carraroe@aol.com)

More from Dave Rogers
---
Send This Story to a Friend!
Letter to the editor
Link to this Story
Printer-Friendly Story View
---
--- Advertisments ---