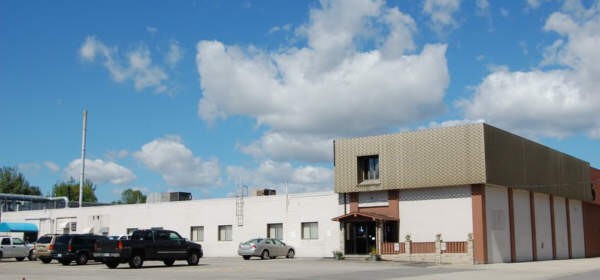 The Mersen Group has more than 60 manufacturing facilities in over 40 countries.
---
$10 MILLION EXPANSION: Mersen USA Bay City to Beef Up Buildings, Equipment
June 10, 2012 2 Comments
By: Dave Rogers
One Bay City industry is expanding with a $10.3 million investment to target an emerging market in the solar and semiconductor industries.
County Executive Thomas L. Hickner said the Bay City firm, Mersen USA, 900 Harrison Street, has applied for a 12-year industrial facilities tax exemption certificate that will be considered Tuesday at the Bay County Commission meeting.
The firm intends to address the purification and coating of larger diameter solar and semiconductor parts. The firm said the purity vessels in this application will be located in a vacant building constructed in 2009. A coatings facility will be expanded to house a new SIC reactor, according to the application.
Mersen USA-Bay City, part of a global firm with headquarters in France and other branches sells a range of products used throughout the solar cell manufacturing process, including complex graphite components (resistors, crucibles, electrodes), kiln linings, insulation fibers and tooled graphite parts for the manufacture of polysilicon, the key component in photovoltaic cells and ingots. The Group also markets a range of solutions protecting photovoltaic installations.
Mersen has developed an industrial and commercial network enabling it to build close relationships with leading industrial groups right around the world. The Group has more than 60 manufacturing facilities in over 40 countries. This distinctive approach fosters collaboration at a very early stage of projects and enables it to react to developments very rapidly, according to firm officials.
The firm's application for tax exemption states that proposed expansion includes building additions and new equipment to increase capacity. The firm now employs 140 and plans to add four more workers in connection with the expansion.
Mersen is one of the world's leading firms in purification and machining of graphite. Carbon and graphite exists in various different forms. Natural graphite is mined, whereas artificial graphite is produced through the graphitization of amorphous carbon, a process discovered and patented in 1893 by Charles Street, an engineer working at Le Carbone, the forerunner of the Group, which represented its first major innovation.
Graphite is characterized by its resilience to very high temperatures and to corrosion, its thermal and electrical conductivity, its mechanical resilience, its self-lubricating properties, its suitability for machining and the length of its service life.
Based on the properties deriving from the manufacturing methods and production stages, graphite may be used in various applications, such as: the manufacture of silicon, a critical component in the manufacture of solar panels,the manufacture of LEDs and semiconductors, highly corrosive environments, making it ideally suited for the fine chemicals and pharmaceuticals industries, extremely high-temperature environments (kiln linings, glass-making, etc.), mechanical structures: friction components, seamless joints, lubricating products, electrical applications, notably including motor brushes, rail industry, with collection strips.
Mersen has signed a contract with Siemens Energy to supply thousands of cooling devices to protect the converters used for the transmission via sub-aquatic cables of the electricity generated by offshore wind farms in the North Sea and their connection to onshore power grids.
The development of power converters is currently racing ahead owing to the growth in demand for energy. Cost reductions and the growing need for compact and efficient solutions are key factors for the development of new converters. The progress achieved in recent years in power electronics also requires the use of increasingly efficient components at the heart of these converters.
This dissipation of heat depends on a number of key factors: the thermal conductivity of the materials used, the size of the exchange surface between the item for cooling and the cooling device, the cooling device?s thermal exchange coefficient. The manufacturing technology used by Mersen satisfies these requirements.
###
---
(Prior Story) Business Article 007079 (Next Story)
"The BUZZ" - Read Feedback From Readers!
chess5 Says: On June 11, 2012 at 10:14 AM

MyBayCity.com is one of my favorite places to go on the WEB. News items such as this need to be seen by everyone in Bay City. In my oppion one of the biggest problems we have through out the Country and especially in Bay City is the willingness to give away the City to the Corporate World. This company from France is no exception. What do we really gain by giving away our tax base with little in return. The company is expanding with a 10.3 million dollar expantion. How much of that 10.3 million will be from taxes not paid to the City of Bay City. I wonder if the other 39 Countries are doing the same thing this Company wants us to do. At what cost will we be getting jobs for possibly four(4) people and will they come from the Bay City labor pool?
Anonymous Says: On June 19, 2012 at 03:35 PM

they just laid off a bunch of people with more expected next month. they can make up whatever numbers they want on the tax abatement application about adding jobs. this equipment doesn't require any more employees to operate. bottom line is the city is losing out on revenue that could help pay for public safety
---

Dave Rogers




Dave Rogers is a former editorial writer for the Bay City Times and a widely read,
respected journalist/writer in and around Bay City.
(Contact Dave Via Email at carraroe@aol.com)

More from Dave Rogers
---
Send This Story to a Friend!
Letter to the editor
Link to this Story
Printer-Friendly Story View
---
--- Advertisments ---