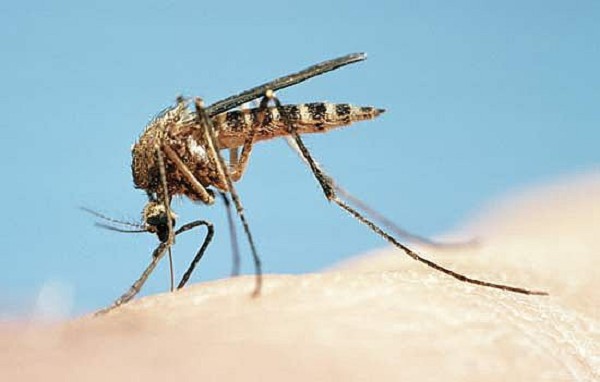 Genetically Engineered Mosquitoes
Doesn't Sound Quite Right To Me
June 3, 2012 Leave A Comment
By: O. J. Cunningham
I just read that Oxitec, a British bio tech firm, has engineered a male species of mosquito that will only spawn mosquito babies that will die soon after birth.
The Mosquito Plan -- Get a bunch of these male skeeters and send them into Key West, Florida to mate with the party-animal girl mosquitoes of the Florida Keys.
(Minor clarification -- Only lady mosquitoes bite.)
End Result -- Lots of mosquito sex . . . but no offspring that survive long enough to grow big enough to bite the Key West humans. And . . . presumably . . . in a short period of time -- no more mosquitoes (male or female) in the Florida Keys.
According to the report, the Food and Drug Administration (FDA) of the our good old USA is "reviewing" the proposal.
LISTEN CAREFULLY -- These biotechnology geeks from Britain, are asking to release millions . . . yes, I said millions . . . of genetically modified male mosquitoes into the Keys. MILLIONS!
How can this be a good idea?
Honestly . . . If this WAS a good idea . . . someone like Elon Musk (SpaceX Reference) would have done it long ago.
What it DOES sound like is some cockamamie, preposterous plot for a very bad science fiction thriller by a Michael Crichton wannabe -- like maybe, Andromeda. Jurassic Park had mosquitoes, too. Didn't it?
Now, don't misunderstand . . . I dislike buzzing mosquitoes and their bite as much as the next guy . . . but I have a REALLY strong suspicion that getting rid of "ALL" the mosquitoes in the world can't be a good plan.
Once the mosquitoes are gone . . . What's next on the list?
In fact, that's exactly my point.
There's gotta be one heck of a lot of more important things (other than mosquitoes) that should be gotten rid of first.
Like . . . Spiders! Definitely spiders. My wife would vote for spiders. How about neighbors? Neighbors would be good to get rid of. Or in-laws? . . . The possibilities are endless.
Did these British Oxitec brainiacs never read The Butterfly Effect?
You just can't go killing off all the mosquitoes in the Florida Keys and not expect some kind of genetic backlash -- like tomorrow there's no more Robins because there's not enough mosquitoes for a late-night Robin snack in the Florida Keys.
The idea behind the whole mosquito control plan is to use eradication of mosquitoes to eliminate mosquito-borne diseases like Dengue Fever and Malaria.
But wait . . . Here's a thought!
What happens when a female mosquito, that just had sex with a genetically engineered male mosquito, sucks the blood from a Key West sunburned tourist with a blood alcohol level of 2.0 -- after they've downed two gallons of Captain and Coke they could drink during a rum cruise?
Exactly.
And what if the person to be bitten had eaten a piece of Key Lime Pie?
The possibilities are endless.
Stop messing with Mother Nature.
Pass me the "OFF" bug spray.
---
(Prior Story) Columns Article 7061 (Next Story)
---

O. J. Cunningham




O. J. Cunningham is the Publisher of MyBayCity.com. Cunningham previously published Sports Page & Bay City Enterprise. He is the President/CEO of OJ Advertising, Inc.

More from O. J. Cunningham
---
Send This Story to a Friend!
Letter to the editor
Link to this Story
Printer-Friendly Story View
---
--- Advertisments ---