Hilarious Harry Jarkey Still Goin' Strong, Celebrates 93rd Aug. 11 in Vegas
Famed Bay City, Detroit Comedian and Wenona Beach Icon, "Loves Bay City,"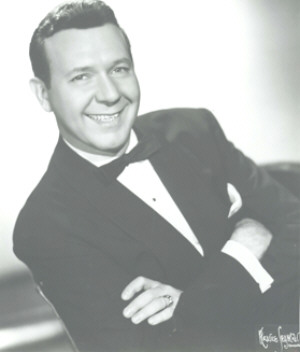 Comedian-musician Harry Jarkey in his entertainment hey day.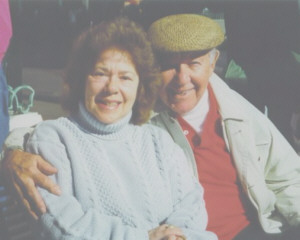 Harry Jarkey and longtime partner Joni Leduman at Christmas, 2005.
I wasn't sure if I should write about Harry Jarkey.
After all, how many people would remember the once famed comedian: he retired in 1975, although he did a few final gigs at the Elks Club, the Bay City Country Club and in the Friendship Shell
. . . . .
This is embarrasing, but only paid subscribers can view archived articles on MyBayCity.com.

The maximum of 1 free blocks have been shown.
A paid subscription is required to read the full article.

If you have a subscription, please use the Log-in (top of screen) to log in.

If you do not have a subscription you may use the Log-in (top of screen) to subscribe now.


---

Diags build while calculating max body blocks.
P3_Article.ArticleID: 1171
P3_Article.CategoryID: 1
P3_Article.ArticleDate: 2006-07-08 137 months old

1 P3q_CurrCategory records
WHERE CategoryID = '1'
CategoryName [Sports]
Category_Free []


The following are read in P3v3-t010.cfm
PUB_Free_Article_Age [120] months
PUB_Free_Blocks [1]
PUB_Subscription_Fee [120]
PUB_Subscription_Term [12] in months
session.LoginID [Default]
session.Login_Type [reader]

0 P3q_CurrSubscriber recs ---------------
Subscriber_Paid_From []
Subscriber_Paid_To []

Diag-020:
P3q_CurrSubscriber.RecordCount: 0
P3q_CurrSubscriber.Subscriber_Paid_From: []
P3q_CurrSubscriber.Subscriber_Paid_to: []
Diag-024:
After date test.
Not logged in as subscriber
P3body_Sub_from [2001-01-01]
P3body_Sub_to [2001-12-31]

Diag-100:
P3wkURL [subscriberid ='9191919' ] Used by t010 to get subscriber
P3body_Sub_from: [2001-01-01]
P3body_Sub_to: [2001-12-31]
Diag-200:
P3_PublicationDef.PUB_Free_Blocks: 1
P3body_Subscribed: N

P3body_MaxBlocks defaults to 9999.

Teaser only
P3body_Subscribed NOT = "Y"
P3body_MaxBlocks=1 are allowed

Build P3_Fulltext looping over 19 bodytext records WHERE ArticleID = '1171'
We've already com up with the P3body_MaxBlocks above.
We test it now and display the message at the top if necessary.
---
---

Dave Rogers




Dave Rogers is a former editorial writer for the Bay City Times and a widely read,
respected journalist/writer in and around Bay City.
(Contact Dave Via Email at carraroe@aol.com)

More from Dave Rogers
---
Send This Story to a Friend!
Letter to the editor
Link to this Story
Printer-Friendly Story View
---
--- Advertisments ---