More Bay City Connections to Important Historical Figures Discovered
Abolitionist Gerrit Smith, Civil War and Political Leader Willcox Emerge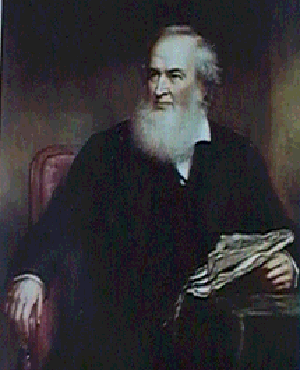 Abolitionist Gerrit Smith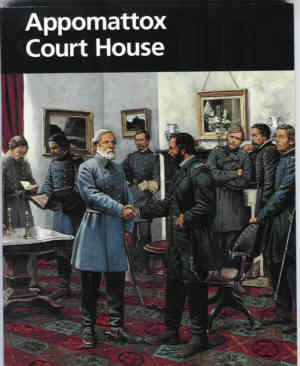 National Park Service has published a book giving Birney's role in the defeat of Lee at Appomattox
In Bay City's continuing quest to redefine itself as a "destination attraction" for tourists, developments which support our claim as an important center of history are coming fast and furiously.
Our connection with events and people important to the nation's history is being strengthened by continual discoveries. These include early Bay City connections to radical abolitionist Gerrit Smith, a member of an elite Civil War sharpshooter unit, a fire-breathing abolitionist Union officer, Lyman G. Willcox, who lectured Southerners against slavery in the middle of the war, and more evidence of the military accomplishments of Brig. Gen. William Birney, son of abolitionist leader James G. Birney, pioneer developer of Bay City who lived here in the 1840s and 1850s.
We have written in this column recently of the "find" at Pine Ridge Cemetery of the burial place of Andrew J. Walton, a member of the elite Berdan's Sharpshooters unit during the Civil War. This fact was pointed out by author RaymondHerek, who has written a 650-page book about the sharpshooters entitled "These Men Have Seen Hard Service," published by Wayne State University Press.
Now comes another book by a Michigan author, a history teacher from Peck, Michigan, featuring the amazing life of Lyman G. Willcox, who served as a major in the Michigan Cavalry Regiment. Maj. Willcox performed one of the most amazing stunts of
the war when, in the middle of the war, he called together Confederate sympathizers, including slaveowners, in Jackson, Tennessee, in 1863, and read them the riot act about the evils of slavery.
All this would be amazing enough to local history buffs, but it is even more important to us here because Maj. Willcox moved to Bay City in 1885, where he was appointed editor of The Bay City Tribune. The Tribune, a daily newspaper which later became The Bay City Times, was founded in 1873 by Judge James Birney. The Judge in 1873 was appointed by President U.S. Grant as minister to the Hague, in Amsterdam, Holland. He served in that post for about six years.
The peripatetic Willcox, who seems to have never settled down, soon left the editorship of the Tribune and was named assistant prosecuting attorney of Bay County. A prominent Republican, Willcox was appointed Postmaster of Bay City in 1889 and was a Presidential elector in 1900. He moved to Saginaw in 1910, but on his death, Sept. 19, 1918, he was buried in Elm Lawn Cemetery in Bay City.
The Bay City connection to abolitionist Gerrit Smith are more mysterious, and perhaps more important, than any other historical figure. A 1858 issue of the Bay City Tribune reveals that local residents gathered at a place called "the Gerrit Smith Grove." No other details about the location or use of this grove are given. Barbara Dinauer, manager of the First American Title Co. here, has found in the company files evidence that Gerrit Smith financed and owned at least one house in Bay City. Whether he ever lived here is a matter of speculation and worthy of further research.
Smith was notable in the nation's history for financing many activities of the Underground Railroad and allegedly for financing abolitionist John Brown's 1859 raid on Harper's Ferry, Virginia. In the furor after that raid, Smith had himself committed to an insane asylum to escape public castigation. It could be theorized that Democratic-controlled Bay County, at that point decided to rename Gerrit Smith Grove to something less controversial, perhaps Madison Park, later to become Birney Park.
The most mysterious Gerrit Smith connection involves the hulk of a ship sunk in the middle of the Saginaw River. A vessel called the "Gerrit Smith," built in New York in 1855, strangely is there on the river bottom among the Davidson hulks of a later era. Was the Gerrit Smith ship perhaps used in the 1850s for ferrying escaped slaves to Canada? One can only speculate until more research is done, but the likelihood seems plausible since there have been reports in credible Michigan history books showing Bay City as a stop on the Underground Railroad.
The Gerrit Smith connection to Bay City came through his brother in law, James G. Birney. The two abolitionist leaders married women from the Fitzhugh family of New York. The Fitzhughs, originally from Maryland, ironically were members of one of the most virulent pro-slavery families of the South. Their distant relative, George Fitzhugh, wrote a vituperative defense of slavery, one of the most notorious books on the subject.
Finally, the National Park Service of the U.S. Department of the Interior, has published a book giving important documentation to the role of Brig. Gen. William Birney in the final defeat of Gen. Robert E. Lee's Confederate forces at Appomattox Court House, Virginia, ending the Civil War on April 9, 1865.
Birney led a regiment of black soldiers from various units of the United States Colored Troops, which he had helped recruit in Maryland, on an amazing March from Richmond, covering 96 miles in three and a half days. Thus Birney's men were on hand, lined up on a ridge west of the village, to block Lee's attempt to escape.
This scene is recounted briefly in the bestselling book by Jeff Shaara, "The Last Full Measure." The author alludes to an apparent attempt by Maj. Gen. Edward O. C. Ord to keep Birney's black troops from gaining the glory of the final victory against Lee. This attitude would be consistent with the feeling against abolitionists by many Union officers, most of whom were Democrats believing in the superiority of whites even while fighting to end slavery.
---
Columns Article 209
---

Dave Rogers




Dave Rogers is a former editorial writer for the Bay City Times and a widely read,
respected journalist/writer in and around Bay City.
(Contact Dave Via Email at carraroe@aol.com)

More from Dave Rogers
---
Send This Story to a Friend!
Letter to the editor
Link to this Story
Printer-Friendly Story View
---
--- Advertisments ---