Debra Groulx Says - You Can Take Good Pictures, Yes You Can!
True Expressions can help you to start taking great photos instantly.
Why do you want to learn to take great photos?
Are you tired of ruining picture after picture with blurry, too dark or overly bright photos? Or are you just looking to make your photos more pleasing to look at?
Whatever the reason you'll uncover the professional secrets to taking photos, how to compose your photos, and how to develop your own personal voice in photography.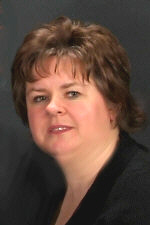 You'll be able to take great photos like the pros in any situation - dark setting, bright beaches, fast sports shots. No more worrying about messing up a memory because you didn't know how to use your camera.
Photo Techniques
(A teaching aid by Debra Groulx) is loaded with techniques for taking great shots, including self paced presentations, pictures, AND exercises ingrained into the course that get you to start taking great photos instantly without the knowledge crash that makes lots of beginners fail.
Hundreds of people have used these tips and techniques to improve their photos beyond what even they imagined. Are you?
Photography can be tough. Not only do you have to deal with that complex camera of yours, but you still have to frame the shot, push the button, and hope that it comes out clear and sharp. So much to worry about and such a simple goal - great photos! No wonder so many beginner photographers give up and settle for blurry, dark, murky photos that only those people in the picture can enjoy.
Posing for a family portrait is never as easy as its name implies: there is far more effort and time required to pose. What should we wear? How should we stand? Should we smile? Where should the portrait take place? If you work with a professional, he or she can typically help you with family portrait tips. If you're working on your own, however, these choices can be overwhelming.Here are a few key family portrait tips that will help ensure that your family's portrait is as beautiful and stress-free as possible.
Family Portrait Tip 1: The Basics:
As you begin to plan your family portrait, first think about the image and feeling you want to convey. Your family portrait may be for a holiday greeting card or a yearly mailer to far-flung family members. Or it may be destined to hang on your wall, or in your office at work.Do you want to convey a fun, lighthearted feeling? A sedate, regal one? Think about your family members and their personalities, and devise a portrait theme that will allow their individuality to shine. After you've chosen a theme or a feeling, the rest of your decisions become easier.
Family Portrait Tip 2: Choosing a Setting:
After you've decided the feeling you want to convey, it's time to select the backdrop for your portrait.If you're planning to do a portrait shoot inside a studio, you must select the color of the background in the studio. This is the simplest of options, as the portrait's lighting is in complete control of the photographer. Studio backdrops are typically more formal and standard than an outdoor setting.
---
Ask The Experts Article 2684
---

Debra Groulx




Debra Groulx - True Expressions Photography can be reached at (989) 892-3778

More from Debra Groulx
---
Send This Story to a Friend!
Letter to the editor
Link to this Story
Printer-Friendly Story View
---
--- Advertisments ---