Task Force, Legislators Aim to Control Aquatic Nuisances in Ship Ballasts
Saginaw Bay Among Waterways Affected by Zebra Mussels, Other Invaders
The negative impact of aquatic nuisance species (ANS) is considered by many experts to be the most serious threat to the health and economy of the Great Lakes ecosystem.
The Michigan Senate has passed legislation that would help reduce the threat of new ANS.
ANS caused reductions in fish populations such as lake trout, walleye, yellow perch and catfish threaten a $4.5 billion sport and commercial fishing industry that supports 81,000 jobs.
The new bill requires vessel operators to obtain a permit and treat their ballast water before discharging it.
Non-native aquatic species negatively affect biological and economic resources and can also impact human health, according to a Michigan ANS Governor's Task Force.
---
--- Advertisements ---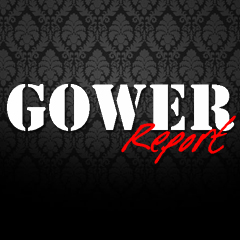 ---
Nonindigenous species disturb native species through predation or displacement, clog intake pipes for municipal and industrialwater supplies and can pose serious human health risks.
Great Lakes municipalities and industries using large volumes of water expend approximately $360,000 per year on zebra mussel control; small municipalities average $20,000. Nuclear power plants average an additional $825,000 of additional costs per year for zebra mussel control.
The zebra mussel raises costs to water users on inland lakes and rivers like the Mississippi River Basin and Lake Champlain. Other invading species offish (such as the sea lamprey, ruffe and round goby) can harm native fish.
Zebra mussel infestations cause ecological changes in the Great Lakes and major rivers of the central U.S. The zebra mussel's rapid reproduction, coupled with consumption of microscopic plants and animals, affects the aquatic food web and threatens commercial and sport fisheries.
In waters infested with the zebra mussel, large blooms of potentially toxic blue-green algae have been observed in waters such asSaginaw Bay, Lake Huron and the western basin of Lake Erie.
Aquatic nuisance plants, such as purple loosestrife, Eurasian watermilfoil and hydrilla are replacing native plants. Environmental and economic problems caused by the dense growth of these weeds affect water-based recreation, navigation and flood control, degrade water quality and fish and wildlife habitat, cause more rapid filling of lakes and reservoirs and depress property values.
ANS invasions also can pose serious health risks. A South American strain of human cholera bacteria was found in ballast tanks in the port of Mobile, Alabama in 1991. Cholera strains were also found in oyster and fin-fish samples in Mobile Bay, resulting in a public health advisory to avoid handling or eating raw oysters or seafood.
---
--- Advertisements ---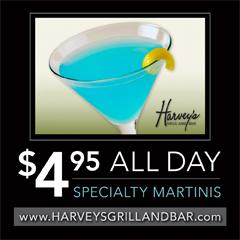 ---
Even if there is no ballast water on board the ship, residual sludge left from previous discharges can contain organisms that find their way into the Great Lakes.
Though the bill would require the operator of an ocean-going vessel that discharged ballast water to use an environmentally sound technology or method to prevent the discharge of ANS, it would allow operators to determine which technology or method they would use.
The bill now moves to the House for consideration.
---
Outdoors Article 776
---

Dave Rogers




Dave Rogers is a former editorial writer for the Bay City Times and a widely read,
respected journalist/writer in and around Bay City.
(Contact Dave Via Email at carraroe@aol.com)

More from Dave Rogers
---
Send This Story to a Friend!
Letter to the editor
Link to this Story
Printer-Friendly Story View
---
--- Advertisments ---