More From Josh

Josh Sharrow




Sharrow is the Sales Manager, columnist, writer, coffee maker for O.J. Advertising and an on-air personality for 98 KCQ.
24 recent articles by Josh on file since (2015-11-23)

Mar 27, 2017
HEALTHY SMILES & FUN AT TOOTH-FRIENDLY EGG HUNT
Mar 23, 2017
FUNDRAISER FEATURES FARE FROM THE REGION'S FINEST RESTAURANTS
Mar 13, 2017
HONOR CHILD ABUSE PREVENTION MONTH WITH CAN COUNCIL
Feb 2, 2017
ADVOCATES FOR ABUSED CHILDREN NEEDED IN BAY & SAGINAW COUNTIES
Aug 15, 2016
21st Annual Fall Family Days 2016 To Be Held September 10th & 11th
May 17, 2016
A Lemonade Stand Is A Bad Business!
Apr 11, 2016
High Hopes in Heels: A Local Fashion Show with a Purpose
Mar 19, 2016
I Need to Write More Columns.
Mar 8, 2016
Easter Buffet at Riverfront Grille inside The Doubletree Bay City
Mar 4, 2016
Bay Area Chamber of Commerce 133rd Annual Meeting - GAME ON!
Mar 3, 2016
1/2 Off Deals Include Riverfront Grille inside Doubletree
Feb 9, 2016
2nd Annual Habitat Hoedown & Upcycle Showdown
Feb 5, 2016
A Piece of Ewe Relocates, Expands
Jan 8, 2016
Doodle Exhibit at Studio 23 Featuring John Bellsmith.
Jan 2, 2016
2016 52 Week Raffle Benefits Bay Area Housing
Jan 2, 2016
Doodling Exhibit to Feature MyBayCity Friend John Bellsmith
Jan 2, 2016
Pjs for Preemies Hold 7th Annual Clothing Drive.
Dec 11, 2015
Brooklyn Boyz Introduces New Fundraising Program
Dec 8, 2015
Santa Claus for The Cause Invades Midland Street Again December 17th
Dec 8, 2015
Thank You State Police Sgt. Yvonne Brantley
Dec 8, 2015
Two Men & A Truck Kicks Off Movers for Mutts Drive to Help Feed Local Pets
Dec 3, 2015
Bay City Mall to Host Food Drive With "I Support The 1%".
Dec 3, 2015
Feeding the Machine Reunion Show Bay City/Mt. Pleasant
Nov 27, 2015
Bay County Habitat for Humanity Seeking Volunteers to Wrap Christmas Gifts.
---
--- Advertisments ---

---
0130 nd 05-19-2017
---
Today's MyBayCity.com Stories
March 17, 2012
Check the News in our other local publications (n)
SPONSORED LINKS
---
LOCAL LINKS
(Ads not affiliated with Google)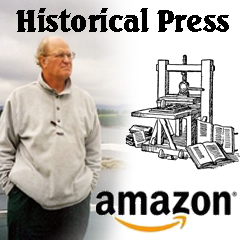 ---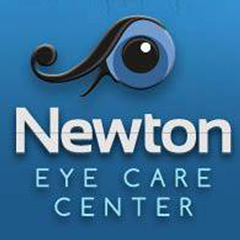 ---
---
---
---
---
---
---