More From Josh

Josh Sharrow




Sharrow is the Sales Manager, columnist, writer, coffee maker for O.J. Advertising and an on-air personality for 98 KCQ.
42 recent articles by Josh on file since (2015-07-21)

Aug 15, 2016
21st Annual Fall Family Days 2016 To Be Held September 10th & 11th
May 17, 2016
A Lemonade Stand Is A Bad Business!
Apr 11, 2016
High Hopes in Heels: A Local Fashion Show with a Purpose
Mar 19, 2016
I Need to Write More Columns.
Mar 8, 2016
Easter Buffet at Riverfront Grille inside The Doubletree Bay City
Mar 4, 2016
Bay Area Chamber of Commerce 133rd Annual Meeting - GAME ON!
Mar 3, 2016
1/2 Off Deals Include Riverfront Grille inside Doubletree
Feb 9, 2016
2nd Annual Habitat Hoedown & Upcycle Showdown
Feb 5, 2016
A Piece of Ewe Relocates, Expands
Jan 8, 2016
Doodle Exhibit at Studio 23 Featuring John Bellsmith.
Jan 2, 2016
2016 52 Week Raffle Benefits Bay Area Housing
Jan 2, 2016
Doodling Exhibit to Feature MyBayCity Friend John Bellsmith
Jan 2, 2016
Pjs for Preemies Hold 7th Annual Clothing Drive.
Dec 11, 2015
Brooklyn Boyz Introduces New Fundraising Program
Dec 8, 2015
Santa Claus for The Cause Invades Midland Street Again December 17th
Dec 8, 2015
Thank You State Police Sgt. Yvonne Brantley
Dec 8, 2015
Two Men & A Truck Kicks Off Movers for Mutts Drive to Help Feed Local Pets
Dec 3, 2015
Bay City Mall to Host Food Drive With "I Support The 1%".
Dec 3, 2015
Feeding the Machine Reunion Show Bay City/Mt. Pleasant
Nov 27, 2015
Bay County Habitat for Humanity Seeking Volunteers to Wrap Christmas Gifts.
Nov 9, 2015
Video Release Party Gives Back To Pardee Cancer Treatment Fund Bay County.
Nov 4, 2015
4 weeks down & 4 to go at Stables Michigan Idol Karaoke Competition
Oct 21, 2015
Bay City Mall Hosts Live Performance by Kat Graham.
Oct 16, 2015
Bay City Mall Hosts Trick or Treating and Blood Bus in October.
Oct 16, 2015
Steve Armstrong & The 25 Cent Beer Band Premier New Video
Oct 12, 2015
Idol Competition is Back at Stables & Starts Off With Great Turnout
Oct 5, 2015
Comedy For A Cause - Featuring "The Funny Cop" Comedian Dwayne Gill
Oct 2, 2015
The Original Michigan Idol Reborn at Stables Martini & Cigar Bar
Sep 28, 2015
Second Annual VNO Wine Warehouse Fall Wine Preview Benefit
Sep 16, 2015
Great Half Off Deals from MyBayCityDeals.com
Sep 10, 2015
Coffee With A Cop at Harless & Hugh Set for September 21
Sep 10, 2015
Michigan Idol 2015 Ramps Up For Success At VNO's
Sep 8, 2015
Harry Potter and the Sorcerers Stone - Wizard Fest at The State Theatre
Aug 31, 2015
Bay City is setting for new murder mystery
Aug 28, 2015
Bay County Habitat for Humanity's 7th Annual Neighbord Revitlization
Aug 28, 2015
Chris Girard For Mayor Fundraiser Set for September 10th at VNO's.
Aug 28, 2015
FRANCES GOLL MILLS FUND AWARDS GRANT TO NEW DIMENSIONS
Aug 18, 2015
Bay County Mosquito Control Reports West Nile Virus
Aug 17, 2015
Sanford Lake Park will be hosting Parkapalooza this year on September 13th.
Aug 8, 2015
SC Johnson Presents CAN Council Ducky Derby 2015 on August 29
Jul 23, 2015
Two Men & A Truck Expand by Adding Midland Office
Jul 22, 2015
Over 1,200 School Age Children in Bay County Need Your HELP!
---
--- Advertisments ---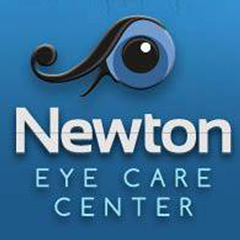 ---
0130 nd 01-17-2017
---
Today's MyBayCity.com Stories
March 17, 2012
Check the News in our other local publications (n)
SPONSORED LINKS
---
LOCAL LINKS
(Ads not affiliated with Google)
---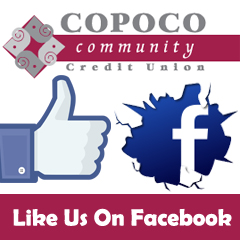 ---
---
---
---
---
---
---