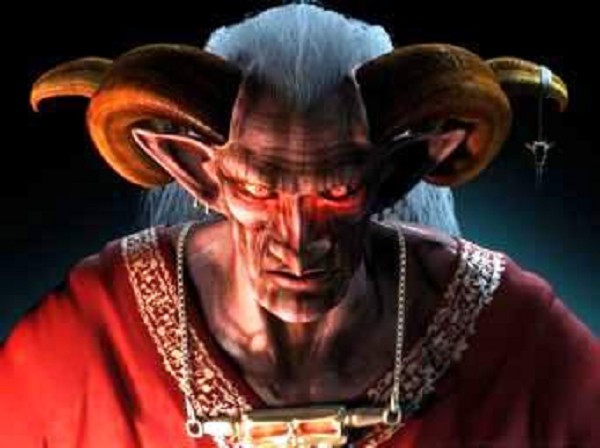 What is at the root of this madness?
---
SLAVERY LINGERS: Nobel Prize Winner Krugman Links Race to Right Wing Ideas
Time to Face the Facts: Original Sin (Slavery) Still Haunts the Nation
August 23, 2015 2 Comments
By: Dave Rogers
(NOTE: To my conservative friends, the following is not liberal claptrap, it is a reasonable recitation and commentary on ideas from a Nobel Prize winner aiming to explain the political gridlock in America.)
No less than New York Times op-ed columnist Paul Krugman writes that America is still plagued by issues dating back to slavery days.
Michigan also is troubled by failure of political will to fix the roads, by a fixation on undermining the public schools because of anti-union hysteria, by tea party and ultra right wing insistence than taxes of any kind are poison, of the insanity that the Second Amendment allows any kook the right to carry a virtual machine gun into schools, churches and libraries.
We can only ask ourselves, WHY? What is at the root of this madness?
Even though America is less racist than it used to be, according to Krugman, the racial divide is still a defining feature of our political economy "the reason America is unique among advanced nations in its harsh treatment of the less fortunate."
With a June 22 column in The Times, entitled "Slavery's Long Shadow," Krugman published some startling poll numbers:
On the question "spend whatever is necessary to ensure that all children have really good public schools?" only 35 percent of the wealthy voiced support compared to 87 percent of the general public.
"Favor national health insurance, financed by tax money, for most health care?" the wealthy support was at 32 percent while 61 percent of the public supported.
"See to it that everyone who wants to work can find a job" was backed by just 19 percent of the wealthy and 68 percent of the general public.
Fifty-eight percent of the wealthy favor cuts in domestic programs like Medicare, education and highways in order to cut federal budget deficits. By contrast, only 27 percent of the general public took that position.
On only one issue were the wealthy and general public in agreement: both groups said "differences in income in America are too large," agreed with by 62 percent of the wealthy and 63 percent of the general public.
In my 2011 book "Apostles of Equality: The Birneys, the Republicans and the Civil War," I spotlighted the shift of Southern whites to the Republican Party (Richard Nixon's Southern Strategy) after the Civil Rights Act was adopted.
I made the obvious point that Democrats and Republicans have traded places on civil rights, actually dating way back to since Reconstruction. The year 1876 was the turning point, in my opinion, when Southern Democrats threw their black neighbors under the bus. That was the year of the "corrupt bargain," I noted, with Dems in cahoots with the Klan allowing the GOP to have the Presidency although Democrats won the popular vote by more than 300,000.
The trade-off? Republicans pulled federal troops out of the South where they had been enforcing voting rights for blacks. Few Southern blacks were allowed to vote for 90 years until the Civil Rights Act of 1963.
Krugman is absolutely right: slavery was virtually restored and Republicans of both races were murdered all over the South in the ensuing years of turmoil.
A telling point is made by Krugman in his column: the 22 states that have refused to allow the expansion of Medicaid (health care for the poor) under the Affordable Care Act all have a history of slaveholding.
"More than 80 percent of the population in Medicaid-refusing America lives in the old Confederacy, states that practiced slavery before the Civil War.
"A history of slavery is a strong predictor of everything from lack of gun control to low minimum wages and hostility to unions to tax policy," Krugman wrote, punctuating his column with:
"We are still haunted by our nation's original sin."
Just a universal mea culpa won't be enough: we need to exorcise the demon of inequality sinking its talons into our backs. After 100 years sanity should finally prevail, don't you think? ###
---
"The BUZZ" - Read Feedback From Readers!
JJRRYGREEN Says: On August 31, 2015 at 02:02 AM

DAVE: YOU HAVE WRITTEN FINE ARTICLES IN THE PAST. THIS KRUGMAN GARBAGE IS BENEATH YOU. MOST WHITES DONT HATE BLACKS, PUBLIC SCHOOLS, HEALTH CARE. SLAINTE.
mjg Says: On September 02, 2015 at 07:00 PM

Krugman, as a spokesman of the Left, will always twist any shortcoming in society as a result of Republican policies. Racism persists, but racism in the 21st century has been exacerbated by what another economist, Thomas Sowell, calls the pimps and race hustlers of the political world (ie: Sharpton, Jackson & Holder). Before giving excessive credibility to Krugman, remember he is the guy who recommends as a cure for America's growing debt...an INCREASE in deficit spending.
---

Dave Rogers




Dave Rogers is a former editorial writer for the Bay City Times and a widely read,
respected journalist/writer in and around Bay City.
(Contact Dave Via Email at carraroe@aol.com)

More from Dave Rogers
---
Send This Story to a Friend!
Letter to the editor
Link to this Story
Printer-Friendly Story View
---
--- Advertisments ---