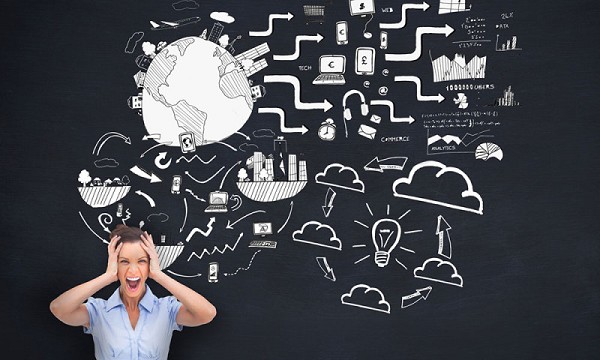 "We are in a golden age of investigative journalism," says Sheila Coronel, academic dean at Columbia University's Graduate School of Journalism.
---
WHITHER THE NEWS? Finding Unvarnished Truth Columnist's Quest
October 11, 2015 2 Comments
By: Dave Rogers
A friend of mine called today, frustrated over the news media.
He complained:"Where on earth can I find out what is really happening? TV is so fractured and newspapers can't possibly report everything I want to know. Twitter? Please! You'll go crazy trying to deal with so many conflicting ideas."
I referred him to revealnews.org, the Center for Investigative Reporting website, or rather I'm referring him to it through this column.
Logging on, immediately I found an article pertinent to many in the community, our friends, neighbors and relatives who are veterans of military service.
BOOM: There is was, a blockbuster story that I hadn't seen before, and probably would not be featured on local television or other media, at least for a while.
"Veterans groups today urged the U.S. Department of Veterans Affairs to follow the Defense Department's lead in stemming the flow of federal education funds to the University of Phoenix, which was placed on probation this week by the Pentagon after an investigation into Reveal's exposé on the for-profit school's recruiting practices."
Having just completed a study on current veterans' issues for the Innovate Michigan! conference last month at Michigan State University in East Lansing, this really caught my eye.
My conclusion drawn from the study was that veterans throughout the nation need local assistance centers, perhaps through cooperation of all the veterans' groups, i.e., American Legion, VFW, Amvets, Polish Legion of American Veterans, GI Forum for Hispanic veterans, to assist them with education, health, employment, benefits, etc.
Also, my report recommends that Congress and the Defense Department need to look carefully at the current policy of multiple deployments that causes havoc in families of veterans and helps to increase the incidence of PTSD, (post traumatic stress disorder) and other mental illness.
Detroit has a Veterans Center and locally the new Bay Veterans Foundation, with Keith Markstrom at the head, seeks to focus efforts on behalf of veterans. One potential goal is for a local veterans' center.
Chances are that had I not logged on to revealnews.org I wouldn't have known about this important story about the University of Phoenix relating to veterans.
Reveal also has an excellent article running currently on an issue of great interest to Michigan residents, especially in Flint, concerning the water supply.
Another source for the unvarnished truth is https://www.ire.org/ of the Investigative Reporters and Editors. Bay County native Howard Kohn who has written several books, including one on Karen Silkwood that led to a movie about the campaigner against the nuclear industry, was an early advocate of that group. Another former Bay City reporter, Mike Wendland, contributed important stories from Detroit to IRE in the 1980s. He remains active in Detroit journalism.
While a columnist for the Detroit Free Press, Wendland identified the problem my local friend recently encountered, writing in 2001: "At a time when information-starved Americans needed it as never before, the Internet failed miserably in the hours immediately following yesterday's terrorist attacks. Internet websites simply choked under the press of traffic. But huge rise in traffic was worsened by the World Trade Center destruction."
Investigative Reporters and Editors, Inc. is a grassroots nonprofit organization dedicated to improving the quality of investigative reporting. IRE was formed in 1975 to create a forum in which journalists throughout the world could help each other by sharing story ideas, newsgathering techniques and news sources.
The Center for Michigan http://thecenterformichigan.net/ through its Bridge Magazine provides thoughtful, well-researched articles on a myriad of important issues. CFM explains:
"The Center for Michigan is a 'think-and-do' tank founded by former newspaper publisher and University of Michigan Regent Phil Power in early 2006. A 501(c)3 nonprofit organization, The Center's objective is to make Michigan a better place by by encouraging greater understanding and involvement in policy issues among the state's citizens and making sure their voices are regularly heard."
An even bigger stage is the workplace of The Global Investigative Journalism Network (gijn.org). GIJN is an international association of nonprofit organizations that support, promote, and produce investigative journalism. GIJN holds conferences, conducts trainings, provides resources and consulting, and encourages the creation of similar nonprofit groups. It was founded in 2003 when more than 300 journalists from around the world gathered for the second Global Investigative Journalism Conference in Copenhagen. Since then it has grown to more than 115 member organizations in 54 countries.
"We are in a golden age of investigative journalism," says Sheila Coronel, academic dean at Columbia University's Graduate School of Journalism.
Wrote Anya Schiffrin for salon.com: "The mass layoffs of older journalists around the world has had one benefit: there are plenty of experienced hands ready to train the next generation and provide institutional memory at innovative ventures. Some of these include: 100 Reporters,Global Journalism Investigative Network, Forum for African Investigative Reporters, Investigative Reporters and Editors, Investigative News Network,SCOOP, and the International Consortium of Investigative Journalists."
So, my friend, there are plenty of sources for the unvarnished truth provided by the tried and true friend of mankind, the old time news reporter. You just have to get on your computer and look them up on the internet. Don't forget to save them as favorites!
---
"The BUZZ" - Read Feedback From Readers!
Anonymous Says: On October 12, 2015 at 10:28 AM

Great Story on journalism and how to get real facts in the News.

Jim Hollerback; jahr2d2@gmail.com ; 989.450.4818
---

Dave Rogers




Dave Rogers is a former editorial writer for the Bay City Times and a widely read,
respected journalist/writer in and around Bay City.
(Contact Dave Via Email at carraroe@aol.com)

More from Dave Rogers
---
Send This Story to a Friend!
Letter to the editor
Link to this Story
Printer-Friendly Story View
---
--- Advertisments ---