Barcia Press Release Sets the Record Straight About County Exec Election
July 15, 2016 4 Comments
By: MyBayCity Staff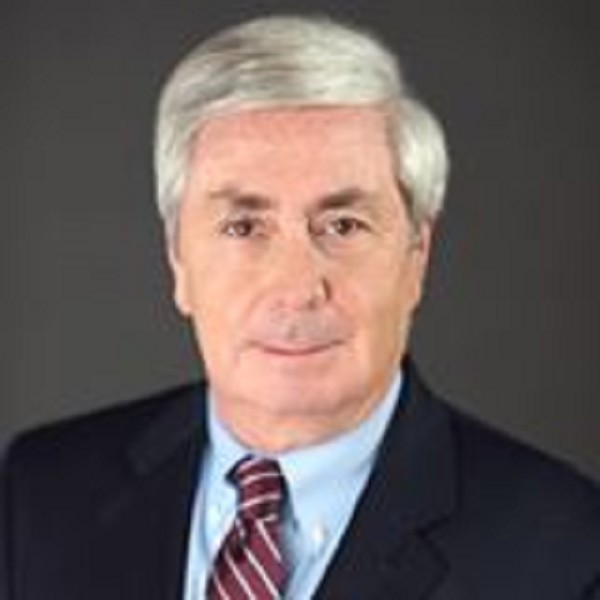 Jim Barcia
A recent article on MyBayCity.com by Dave Rogers is as depressing as it is misleading and requires me to set the record straight. If I would read his misleading ramblings without knowing the truth, I would have a tough time voting for myself. My long history of fighting for the working families of Bay County will put Mr. Roger's innuendo and slander in its proper place.
I have had a contentious relationship with Mr. Rogers since 1993 when he ran the editorial page for the Bay City Times. Mr. Rogers took great issue with my vocal opposition to NAFTA. I believed that NAFTA would be a disaster for our nation. Sadly, the last 23 years have only proven me correct and Mr. Rogers wrong. Mr. Rogers used his position at the Bay City Times to attack me much like he does now. Only now he has been banished to the internet after losing his job at the Bay City Times.
I have had the honor of being elected by the people of Bay County thirteen times since 1976. And there is a reason for that. I have always been a forceful advocate for ordinary citizens when others in power would prefer to ignore them. That's one of the main reasons I am running for County Executive. The incumbent is out of touch with the needs of modern day Bay County and I believe I can do a better job.
And just to be clear, Mr. Rogers, in my entire time of public service, I have never run a negative campaign. I would urge you to chat with any of my previous opponents. I think you will find they would all agree. I've never run a negative campaign. I don't believe in them and I don't believe Bay County's voters respond to the filthy lies spread during nasty modern campaigns. Including the lies spread in your column.
No personal or other attacks have come from me or my campaign. I haven't hired any downstate "political consultant" to help me out. And by the way, Mr. Rogers, I've been out of office for just five years, not ten as you state in your article.
I ask you to carefully read Mr. Rogers' column. He uses a time-tested, cynical political trick of claiming victimhood to spread rumors. Those rumors then benefit the candidate Mr. Rogers has financially supported. Notice in his column, Mr. Rogers doesn't disclose that he has donated to the incumbent's campaign.
Mr. Rogers' slick manipulation is actually quite impressive. He wants you to believe his candidate is the victim of mudslinging while Mr. Rogers' hands are as dirty as they can get. Mr. Rogers thinks so little of Bay County's working people that you would fall for his petty political tricks.
Mr. Rogers wants you to believe that I make a lavish living as a powerful Washington D.C. lobbyist. I don't. I've never received a dime in compensation from the Livingston Group. But you don't have to take my word for it. Feel free to call them at (202) 289-9881 and ask for yourself.
Additionally, I have made my tax returns public every year I have run for office and am happy to do so again, unlike my opponent. I didn't go into public service to get rich and my tax returns prove it.
I have never been a federal lobbyist. As a Member of Congress, I was a strong supporter of "revolving door" legislation. This law bars Members of Congress from immediately becoming lobbyists upon leaving office. But the simple truth is when I left Congress, I didn't want to stick around Washington. I wanted to come home to help my beloved Bay County.
After I left the State Senate, I registered as a state-level lobbyist for 60 days to be sure that I would not run afoul of any regulations. I reported no lobbying activity to the Secretary of State which monitors lobbying activity. I worked to help Delta College secure funding to widen Mackinac Road to address heavy traffic congestion to and from campus as well as secure an appropriation for a new Delta College campus in Saginaw County. I wanted to make sure I followed the law to a tee. I didn't "wine and dine" anyone. I just went to work for Bay County's working families, like I always have.
But enough of rebutting Mr. Rogers' mudslinging, you deserve to know why I am running for Bay County Executive. I believe we need a steady hand at the top of Bay County government with an eye on the future. Bay County deserves a County Executive with the energy to travel the state promoting everything our region has to offer. The incumbent isn't doing that job. Bay County's hard working families deserve better, and will get it when I am their new County Executive.
~ ~ ~ ~ ~ ~ ~
(EDITOR'S NOTE by Dave Rogers) -- Mr. Barcia's feedback is appreciated. However, we never had any policy dispute over any issue that I can recall. There could not have been any argument regarding NAFTA IN 1993, as Mr. Barcia contends, because I retired from my editorial writing job at the Bay City Times in 1983. NAFTA did not become a public policy debate until 1988 in Canada and 1993 in the U.S. MyBayCity.com did not begin publishing until early in the 2000s. He must be thinking of a dispute he had with another editorial writer on some other publication at some other time. Regardless, I wish him all the best.
---
"The BUZZ" - Read Feedback From Readers!
dragonfly8t Says: On July 15, 2016 at 09:54 AM

Mr. Barcia, next time you would like to refute someone's data you may want to cool down before submitting your article. Rudeness does not look good on any politician. And maybe do some fact checking prior to your submission.
crgoulet Says: On July 15, 2016 at 12:01 PM

Much like today, once things are in writing it's impossible to hide them. Here are two links to articles that appeared in The Bay City Times that Jim Barcia referenced.



http://freepdfhosting.com/647852416a.pdf

http://freepdfhosting.com/dead3c83bf.pdf



If Dave Rogers didn't write these pieces criticizing Jim Barcia's position on NAFTA, then perhaps he could point us to the person who did.






adman98 Says: On July 15, 2016 at 04:03 PM

Looks like Barcia called it as it is.

Having read the biased blog I highly doubt "He's wished all the best" by Rogers.

I found NOTHING rude about his response.If I were Barcia I wouldn't let it stand either.

---
---
Send This Story to a Friend!
Letter to the editor
Link to this Story
Printer-Friendly Story View
---
--- Advertisments ---