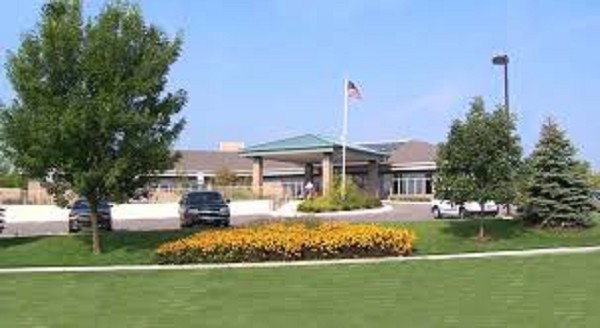 Caro Community Hospital Joins McLaren Health Care
December 5, 2017 1 Comments
By: McLaren Bay Region
Caro Community Hospital (CCH) Board of Trustees today announced that it will join McLaren Health Care, a 12-hospital, $5.5 billion integrated health system headquartered in Grand Blanc, MI. This transaction will secure the future of CCH and grow and expand health services available to the residents of Tuscola County and surrounding markets. The final definitive agreement has been signed, making CCH a wholly-owned subsidiary of McLaren Health Care.
After more than six months of review, CCH's board of trustees determined that McLaren would be the best long-term fit for Caro and the surrounding communities. Under the terms of the acquisition, CCH's board and the McLaren Health Care board commit to health services growth, facility and equipment improvements, employee and physician recruitment and work to chart a course for success in the evolving and competitive healthcare marketplace.
"The CCH Board of Trustees have not taken this big step lightly. Through significant due diligence, much discussion, and contemplation, we have come to the decision that a formal transaction with McLaren Healthcare is in the best interest of the residents of Caro and all of the surrounding communities that we serve" said Marc Augsburger, President and CEO of CCH. "Our community is not at risk of losing their long term Hospital. In fact, the growth that CCH has experienced over the past five years is just the beginning of what the future will bring to our communities", said Augsburger. "Healthcare is changing rapidly and we are even better poised to answer the high quality, lower cost challenges that lie ahead".
One of the key benefits of this acquisition is the shared belief that the provision of healthcare should stay local. CCH will continue to be governed by their local Board of Trustees and all funds raised by the Foundation and Auxiliary will remain local. As in the past, CCH will make business decisions locally based on the needs of the community and, at the same time, will gain the support of a large, successful healthcare system.
"Caro Community Hospital has been providing quality health care services to a very important market in Michigan for 90 years," said Phil Incarnati, President and CEO of McLaren. "Our commitment will be to work closely with CCH's leadership and medical staff to identify physician and hospital services that add value and meet the health and wellness needs of the community. Caro Community Hospital will play an important role in the advancement of our strategic vision for the Thumb area of Michigan. We are honored by the confidence and trust placed in McLaren by Caro's board of trustees."
Community members can go to www.cch-mi.org/mclaren for Frequently Asked Questions. CCH will provide updates to this page as more information becomes available.
---
"The BUZZ" - Read Feedback From Readers!
sunbeamf Says: On December 11, 2017 at 10:11 AM

As a veteran of Bay Medical Center/McLaren Bay Region I have watched with interest as McLaren has spread throughout the state. I find it regrettable that the small hospitals of Michigan--hospitals that were developed and built by the citizens of their communities--are being absorbed by a large corporation who will turn them into a "business". Judging by what happened in Bay City the control of Caro or Huron Memorial in Bad Axe will gradually--as people retire or leave--be turned over to McLaren people from Flint or Lansing. These people have no hometown investment in the hospital and the idea of "ownership" by the citizens of the town who gave money and worked at the hospital will gradually go away. I'm not so naive to believe that affiliation with a larger organization isn't necessary--indeed most of these hospitals would die without it--but I can't help feeling sad that it has to be. I just wish that McLaren or UM Health Care or whoever does the affiliation would be make sure that the people realize it's not their community hospital anymore but a cog in a much bigger machine.
---

McLaren Bay Region




The regional leader in cardiovascular care, neuroscience, general surgery and orthopedic surgery. For more information, go to http://www.mclaren.org/BayRegion

More from McLaren Bay Region
---
Send This Story to a Friend!
Letter to the editor
Link to this Story
Printer-Friendly Story View
---
--- Advertisments ---