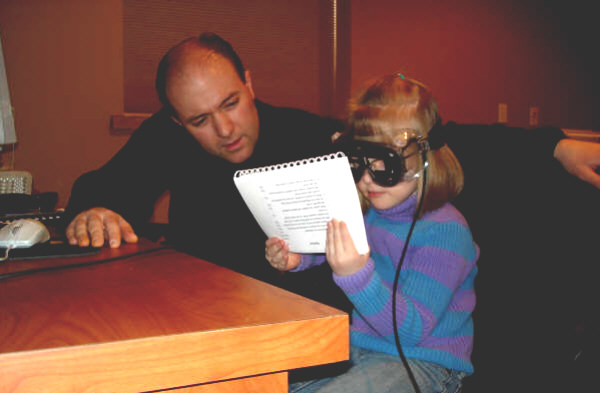 A Myopic View of our Vision
March 12, 2018 1 Comments
By: Dr. Lee Newton, Eye Care

Dr. Lee Newton
The incidence of myopia (nearsightedness) continues to not only grow - but accelerate. The American Academy of Ophthalmology studied trends in the incidence of myopia and estimates a large increase over the period of time from 2000 to 2050, resulting in almost one billion individuals with potential complications from high myopia by 2050. Complications may include functional blindness to some individuals in areas of the world with limited to no access to appropriate care or lens correction. Complications may also include long-term medical problems, such as an increased prevalence of glaucoma and retinal detachments, in our country where access to care is generally good.
Corneal reshaping, or Ortho-K, or gentle molding/vision shaping, are different names for a treatment to slow the progression of myopia. Rather than wearing daytime glasses and/or sports glasses and/or contact lenses, your active child may simply wear retainer lenses at night while he/she sleeps and enjoy clear vision all day without the use of any daytime glasses or contact lenses. That's the immediate benefit. The long-term benefit - your child does not need a stronger and stronger correction year after year.
2 memorable quotes from kids serve as the best testimonials for the benefits of this treatment or the reasons it is important:
"I think it's a miracle, that I can see without my glasses!" - A 10-year old girl after undergoing corneal reshaping.
"I just wish that my vision was normal again" - an 11-year old boy after picking up his stronger glasses, whose parents have an opportunity to treat his myopia with corneal reshaping.
I'm fortunate enough to be able to prescribe this treatment for many of my patients, and I continue to be humbled by the results. Let's slow the growth of nearsightedness together and allow your child the opportunity to take off his/her glasses and see better than ever.
Dr. Lee Newton, Newton Eye Care Center
---
"The BUZZ" - Read Feedback From Readers!
woodman1 Says: On May 21, 2018 at 08:22 AM

Through personal experience I found out that people who are severely myopic have a much greater risk of retinal detachment as they get older. Does this cornea reshaping reduce this risk?

From what I understand, severe myopia causes thin retina's and nothing you do to the outside of the eye like Lasik surgery or cornea reshaping will help with the thin retina on the inside of the eye?

Any theory on why myopia is increasing? Is it due to all the TV, computer & cellphones in use today?
---

Dr. Lee Newton, Eye Care




Dr. Lee Newton has provided eye care services in Bay City ever since graduation from professional school. He and his family consider the Bay City area a great place to live, work, learn, and play!

More from Dr. Lee Newton, Eye Care
---
Send This Story to a Friend!
Letter to the editor
Link to this Story
Printer-Friendly Story View
---
--- Advertisments ---