The Excitement is Definitely in the Air At The Stables Martini Bar
One More Week To Go!!!!
July 27, 2008 26 Comments
By: Julie McCallum, Entertainment Editor
It was standing room only last Wednesday, at the Stables Martini & Cigar Bar for the 2nd to last week of the Mid-Michigan's Got Talent Competition entitled Mo-Town Week.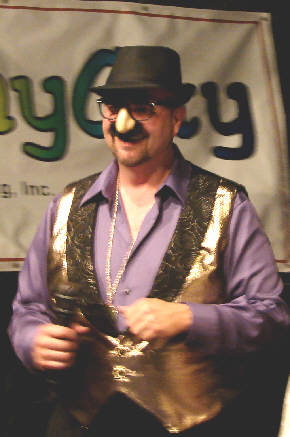 Next Wednesday is a 'Free-For-All' This should be the best performance of each competitor, doing what they do best!
(Below Right)
Guess Who - It's 'Alto' who put on another great performance!
On Wednesday, July 30, 2008, five out of the Fifteen competitors will be chosen to sing Thursday night at the Labadie Pig Gig. That night,
One Winner
will be voted the best and will win a Trip To Fabulous LAS VEGAS, Nevada and will be the opening act (For Grassroots) on Sunday at the Labadie Pig Gig, August 3, 2008.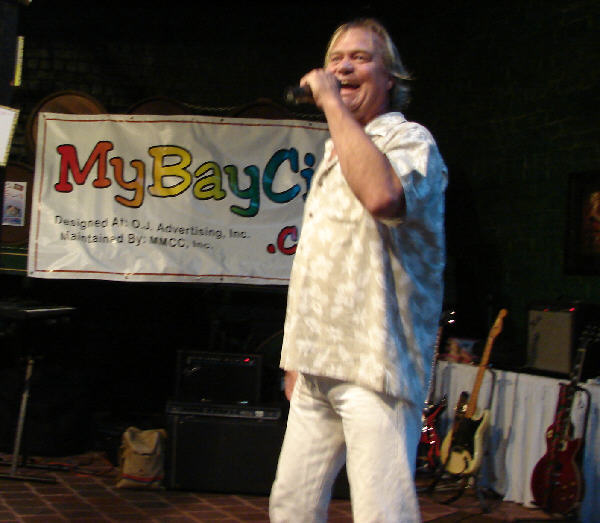 Show host Doug Dore always opens the night with a song....... this means its Show Time!
Voting Ballots are handed out each night of the finals weeks to audience before the beginning of the competition. Ballots are collected after the competition, counted and manually added to the On-Line voting totals.
Video Performances From July 23, 2008
Click "Browse Video List" (Below) to see All Performers
(Videos are Alphabetical)


Sponsors for the 17-week program that make the on-line voting possible are: Starlyte Productions/Tri-City Party Rentals, Clock Doctor, Bay City Bakery, AP Sites, Dick Bork of Labadie New & Used Cars and Sheri Deardoff of Bay Area Real Estate.







---
"The BUZZ" - Read Feedback From Readers!
GreenDog says: On July 27, 2008 at 11:01 PM

Been waiting all day for the vids. Missed the live show last wednesday.
GreenDog says: On July 27, 2008 at 11:03 PM

The vids are better quality. What happened to u-tube?
TrueRock44 says: On July 27, 2008 at 11:49 PM

Looks like it's down to Alto and TMA for entertainment! Damn they're both good!
GreenDog says: On July 28, 2008 at 12:00 AM

My vote is for Sackit, Alto, Brady, Thomas and that Di Marie girl. You can only vote once a day? right?
captain joe says: On July 28, 2008 at 09:20 AM

My top five from this week are:
Steve and Steve, Lauren Thomas, Sackit, Alto, and Di Marie. Everyone did a great job, but I gotta say...the Steve's totally knocked the bar out with Brick House...they impressed the judges and got the loudest cheers in the bar!
genocummings Says: On July 28, 2008 at 10:24 PM

Ok I'd like to say this to all you good folks OJ you inclued I'd like say that through all this computer stuff and all. I've had a great time lot's of fun made some friends and maybe lost a few too. I'd like to do something with all of us involed let's do a song to say what we all have been doing and saying in this thing. What do you all say I'd love for each and everyone of us to do this Ok
cutelamb Says: On July 29, 2008 at 02:44 PM

Does anyone else think it seems unreal that the Steves now hold almost 1 out of every 4 votes when there are 15 contestants? If you do the math, they must be posting a couple of hundred votes each and every hour to keep pushing everyone else's counts down. I know the judges are wise and will most likely judge based on the overall entertainment quaility the winner will present in front of the concert goers. It just seems curious to me as an onlooker.
%OJ says: On July 29, 2008 at 03:25 PM

Online voting is indicative of a person or a group of persons' ability to use the INTERNET. The "Steves" have many friends that are computer literate. All it takes is a dedicated group of voters to impact the percentages.

Although the judges will be aware of the online voting numbers, I'm sure the judges will vote according to their heart. There can only be 5 winners on Wednesday night. There are no doubt 8-10 that are (or feel they are) deserving. (I could not select ONLY 5 and feel secure in my selection.

I am disappointed at the overall negativity and general pettiness of many of the comments concerning the online voting and the competition.

Personally, I have enjoyed the performances and enjoyed meeting many of the performers.

I wish you all well as your careers (hopefully) continue to blossom.
captain says: On July 29, 2008 at 03:28 PM

In response to the previous comment...The Steves are amazing musicians and awesome performers, so it doesn't surprise me that they have so many votes. The only way they have that many votes is if they are in several people's top 5, and if you look at other comments from other articles, they've been in almost everyone's top 5. Do the math...when you're good, you're good.
freefallrebound Says: On July 29, 2008 at 03:36 PM

hey guys its waz from TMA
as we get to the last week i just wanted to reflect lol
first off i want to thank everyone for coming out and also voting! this has been an amazing experience and i know we would have never done country, motown or anything like that if it wasn't for going to the stables every week :)
we got one more week left and its going to be sweet! i still think this last week should be a hip hop week ;) lol just kidding i can't wait to see everyone in their element!
God bless!


-Waz-
(p.s. i know i can't give my top five but i do have one and i vote for you guys every day lol idk how smart that is competitive wise but whatev lol )
cutelamb Says: On July 29, 2008 at 04:35 PM

I'm sincerely sorry, O.J. This was not a stab at you or your code. I really like what you've done here. I was just noting that this seem to not be honoring your request to respect the other singers by not trying to stuff the ballots.
dickb Says: On July 29, 2008 at 06:31 PM

WOW! Sure is alot of BUZZZZ going on out there.
I was just going to sit back and read the comments but my heart tells me to respone. This talent show has been one of the best that the Stables has had. There is alot of talented ladies and gentlemen from the area.
I have watched shy young boys & girls change into great performers. Have watched people that thought they were the best but couldn't even carry a tone.
I thank the other two judges that have given up there free time to sat beside me for the many, many , many weeks to help judge the great performances we have seen.
Thanks to O.J. and Julie, Mario for the all the time that they put in at the scene and behind the scene making sure that everybody can see it online week after week. What a great job. Thanks guys.
It amazes me to think that some think that the on-line voting is rigged. COME on lets be real. What is to be gained by it.MYBAYCITY has done many things for & with me in the last year. Never has there been a question of their honesty or integrity. If things aren't going the way you think they should DON'T blame others. That was put in place as an extra tool to see what the fans were thinking of the performer & performance. Somebody made a comment about the Steve's winning-well lets see last week I would have to say that they was quite a following for them as they performed and also must kids they age are on the computers on myspace.
Thanks to all the performers that have come out week after week and performed.I have watched so many of you excel week after week. The very best to all of you.
I'm glad that I could be a part of it and of the friendship's I have build along the way.
Cheesh44 Says: On July 29, 2008 at 07:01 PM

People need to stop the complaining about the contest. Good luck to who ever wins! Maybe the steves have a lot of friends and family!
There doesn't need to be any accusations , just have fun!
eggoprego says: On July 29, 2008 at 11:36 PM

I really would like to see this round be more of an actual competition and see the real talent in the finals and not just the contestants that they felt sorry for. (excluding Geno of course) after watching diligently every week clearly the top 5 should be:
Lauren Thomas, Joe DiPiero, Alto, Steve & Steve and Mark Kelly.

Anything different then that we'll be in store for another night of hell.
CTB4the likable one says: On July 30, 2008 at 01:01 PM

Good Luck Everyone See You At The Pig Gig this weekend its one of my favorite activitys to go too once a year i always look foward too it
About All the Comments About Being Rigged well i agree if someone cant sing alone without the words then they dont belong there as for all the talent the competers are great i know a few of the people from way back when i was suprized how they could sing without words and they have alot of talent i never seen before! Good Luck Everyone see you At the final judgement !!!
Fleeg says: On July 30, 2008 at 01:12 PM

Personally, I cant wait till it's over .... Too Much Drama and Bad Karma. How sad.
cheriemich Says: On July 30, 2008 at 04:08 PM

Once again Bridgette and I would just like to thank everyone for all the hard work that goes into this contest. We have had a lot of fun and made some friends here. As the youngest contestant performing here, I am very proud of my daughter and how well she performs. She works very hard picking and praticing these songs before each performance, as I'm sure everyone does. She has a positive attitude even though she has never experienced the sound problems while singing, even in much larger places. She and I would also like to add; we wish everyone good luck and look forward to seeing you all tonight.
dickb Says: On July 30, 2008 at 05:05 PM

Is that like the old saying "one bad apple can spoil the whole bushel".
Some people can and will never be happy in life.

To all the others hope you enjoyed the shows as much as I did never matter who wins.

IT"S BEEN GREAT FUN!!!!!!!
doctobe5678 Says: On July 31, 2008 at 12:38 AM

Well OJ, it seems to me that people who hang out at Stables in Bay City can't appreciate true talent when she's sparkling right at them on the stage. GET REAL! Just got a call from back home and heard that Di Marie didn't make the finals...are you KIDDING me??????? Since you take my comments so very personally, I promise you that you'll never hear from me again...but we sure hope to hear from Di Marie again and again...she's a true STAR!!!!! peace out...
cindeedi29 Says: On July 31, 2008 at 10:49 AM

who won last night at Stables?
Julie Munger, MyBayCity Entertainment Editor says: On July 31, 2008 at 11:51 AM

Winners of the Talent Finals Night were: Alto, Steves, Lauren Thomas, Kevin Sackit, Drew Brady.

All to Perform Tonight, Thursday, July 31, 2008 on the Big Stage at Pig Gig, Vets Park Bay City at about 7:00 pm. Look for Full Coverage of last night's Stables' performances later this afternoon on MyBayCity.com.

Congrats to all Finalists and Good Luck Tonight!!!
cheriemich Says: On July 31, 2008 at 12:24 PM

Bridgette and I would like to congratulate the winners and wish them the best of luck tonight!
milleniumforce Says: On August 01, 2008 at 10:20 AM

Let me be among the first to give my congrats to Kevin Sackit on an awesome performance and for taking the competition last night. Kevin, you won this competition with all the heart and soul that you put into to every song that you perform.... and I'm glad that the judges took notice of that. I look forward to seeing you on Sunday. Secondly, I'd like to say that this competiton has led to and awesome summer and given me memories that I will never forget.... thank to everyone that made it happen! I also hear that Alto is trying to set up a "reunion" show on August 20th.... count me in. Hope to see all of you there again! Thanks again for a great competiton and a great summer! peace.

-DB-
---
---
Send This Story to a Friend!
Letter to the editor
Link to this Story
Printer-Friendly Story View
---
--- Advertisments ---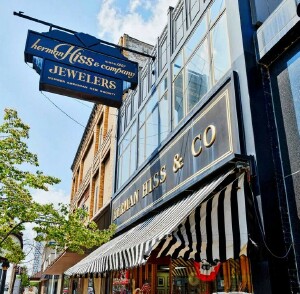 0200 Nd: 08-17-2019 d 4 cpr 0






SPONSORED LINKS
---
LOCAL LINKS
(Ads not affiliated with Google)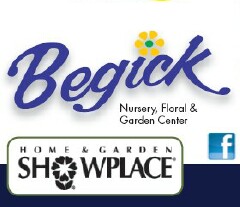 ---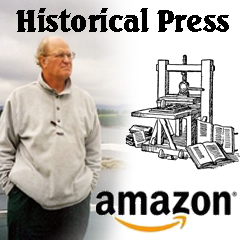 ---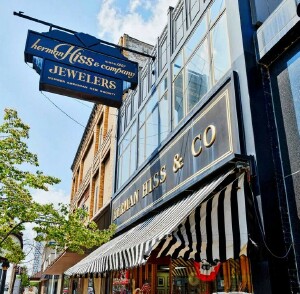 ---
Ads By MyBayCity.com
Bay Area Chamber of Commerce
Click Here to Visit Our Site!


Improving The Economic Climate, Business Environment & Quality of Living Throughout The Bay Area
---
---
Ads By MyBayCity.com
Historical Press - By Dave Rogers
Purchase Your Copy Today!


http://www.amazon.com/D.Laurence-Rogers/e/B001KCA8ZY/ref=ntt_athr_dp_pel_pop_1
---
---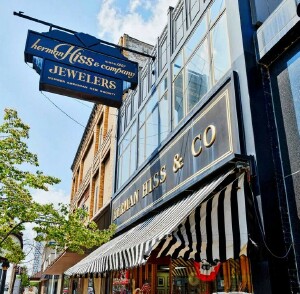 ---