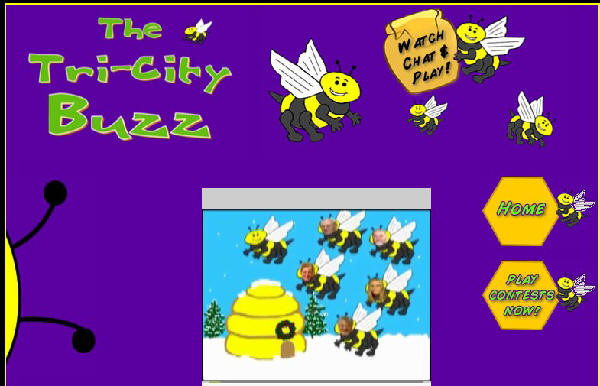 Hold On To Your Seats!
Tri City BUZZ TELEVISION Signs on For Season 2
Tim Roller's National TV show 'Wild Addiction' To Boot
December 21, 2008 9 Comments
By: Julie McCallum, Entertainment Editor
It's Wild. It's Crazy. It's Fun. It's Damn Near Illegal!
OJ Cunningham, Producer of TriCityBuzz Television as well as Tim Roller's Wild Addiction (Outdoor Hunting & Fishing) announced today that the Tri City Buzz Crew will be at it again for another 26 weeks. (Thru June 30, 2009)
The Show Premiered on October 18, 2008.
"We are trying to focus on things that are good about our community, about the tri-city area," Cunningham said about the TriCityBuzz TV show. Cunningham went on to say that the program is trying to have fun and give viewers a local programming option. "We're looking forward to 2009," Cunningham said.
Guest hosts of the TriCityBuzz TV last season included an incredible line up -- Bay City Mayor Charles Brunner, Bay Area Chamber of Commerce President Mike Seward, State Theater CEO Mike Bacigalupo, Bay City businessman Art Dore and Bay County Executive Tom Hickner.
You can view TriCityBuzz TV On:
Charter Channel 5 - Bay City and Saginaw
Charter Channel 25 - Midland.
Also available on Charter ON DEMAND
www.TriCityBuzz.TV
Show Times Aired:


Saturday and Sunday 9AM & 9PM.
Tuesdays & Thursday nights at 8PM
.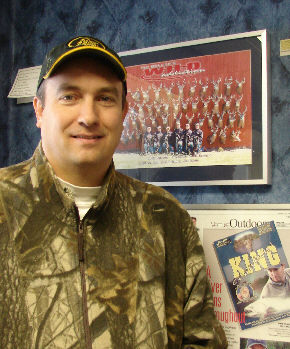 And Hold Onto your Seats . . .
Starting in 2009 it's double the entertainment with Bugwater Media's own
Tim Roller's Wild Addiction
Hunting and Fishing TV show in the second half hour following Tri City Buzz Television -- A full hour of Entertainment at its Best!
"We're hoping to attract a segment of local viewers that will be of interest to prospective advertisers," Cunningham said. "With six hours of local programming every week," Cunningham added, "I think we can deliver viewers to advertisers."
40 year old, Roller, Bay City Native, said, "I couldn't be happier bringing a Michigan based outdoor show to the people of Mid-Michigan." Roller said. "Our agreement with Charter Mainstreet allows us to bring 'Wild Addiction' to my hometown."

---
"The BUZZ" - Read Feedback From Readers!
GreenDog says: On December 21, 2008 at 10:08 PM

I know Roller's show and I know most OJs crew.

More local tv shows is a good thing even if it is on the Charter Channel 5. An hour long is even better.

I miss the Stables Idol show. Any chance of that coming back?

You should talk OJ into making a new Buzz show every week. Or is he just getting too old? (LOL)

Green Dog has spoken.
talullabelles Says: On December 23, 2008 at 03:08 PM

Yea!6 more months.I love BUZZ TV. What a great gift, this is posted on my Birthday!You guys and gals are fabulous and so is your production crew!
mandykait Says: On December 29, 2008 at 12:32 AM

I hope the heck the union's thrive for another 100 years.My father was a union man and Iam also.I worked for a place that had no union in Saginaw.It made you sigh an AT WILL EMPLOYEE CONTRACT.That means they could fire you any time for no reason at all.I watched a crew of welders of 18 guy's that had been there for more than 10 years each get fired all at once.The whole crew lost their jobs because the owners son in law had it in for the head welder.Couldn't believe what I was seeing.18 good hard working men with families.
Now look at the Casion in Manistee who just walked off 100 employees.Took their gaming license away and 90%
of these people had perfect attendance records.Hard working descent people.You think they could find another job in that town? NOT A SNOWBALL'S CHANCE.
People need a union to fight for their earned rights.
Im so sick of corporate America taking away piece by piece of people's rights.When is the American worker gonna stand up and fight back!!!!!!! Whats it gonna take people?It's about time to stand up and fight corporate America before you have nothing left.
Mike Sheets
youngd7 says: On January 06, 2009 at 07:31 PM

I'm not sure where the union talk came from but ok. The union does have a certain purpose but have exploited the very system they created. Hard work for good pay and all that crap means nothing to the union anymore. The union spends more time and dues paying members money protecting members that don't even deserve a job. using and selling drugs, drunk on the job, stealing from the company, not showing up for work, the list goes on and on. Your good union employees show up everyday, do the job very well and go home. They get paid the same as the ones doing just the opposite. no company owes anyone anything and, as soon as people get the "they owe me this job" attitude you will be waving at it as it heads south. The useless employees hide behind the union and this is where the system fails because in the long run the union will not be able to save them from themselves. Its not always managments fault. We are all adults and should work and act as such. My 2 Cents.


Youngd7
Anonymous Says: On January 14, 2009 at 09:32 PM

Can't wait for the second season to begin. I crack up everytime I see the commercial come on and I look forward to the new shows and watching the others OnDemand when the "networks" are playing a whole lot of nothing. Congratulations on the first season and I look forward to what's coming next. I just wish I knew where to get some JuJuBe's to snack on while I watch!! I'll pass on the Spam......but how about a tip on where the products you plug are available, like the spring water and such??
Marlo says: On January 14, 2009 at 10:49 PM

Dear Annonymous,

You can purchase Brazilian Springs water at their retail location, 99 Tuscola (M-15). They are open to the public Wednesdays from 12 to 5 and Saturdays from 10-6. During these two days, you are able to purchase the water at wholesale cost! They are always available by appointment by calling (989) 798-2895. (Posted By: Marlo Leveling, O.J. Advertising Inc., Sales & Marketing Director)
BuzzBrain says: On January 18, 2009 at 11:45 AM

Saw the new episode for season two this weekend. Rock on! That was the best episode thus far, by far. Good job you guys/gals keep it up and Marlo, viewers have to hand it to you, one thing is for sure, your not only putting yourself out there but trying things some of us sitting on our butts watching, would not! Good job, keep it up.
ClientII says: On January 21, 2009 at 04:06 PM

It's hard to believe this show features the same people who maintain, write, photograph and sell advertising for these publications. Usually, when people get their hands into too much too soon, something suffers.

I've got to hand it to you folks, don't know how you do it all but keep on doing it!

The community embraces everything you do, including giving small businesses effective forms of advertising at an affordable rate. I get more calls from my banner ad I have, thank you Marlo. You gave us your word when we opened and kept it, would like to see a yellow page salesman do the same, wouldn't happen. When we bought the ad from you, we feel we got your professional and personal service along with it.

You guys are awesome!
Anonymous Says: On January 23, 2009 at 11:40 AM

How does my company get featured in the show? It's funny and good for the communities it covers. Can I just call Marlo from the show? I see she is listed as the Sales Director as well? Same gal?

PUBLISHER'S NOTE: Call Marlo at (989) 992-8085 for Advertising Information
---
---
Send This Story to a Friend!
Letter to the editor
Link to this Story
Printer-Friendly Story View
---
--- Advertisments ---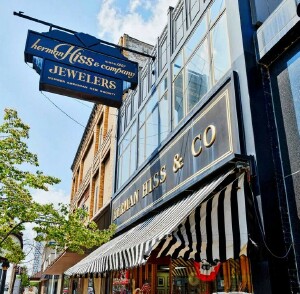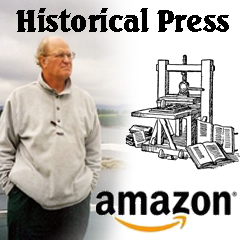 0200 Nd: 08-15-2019 d 4 cpr 0






SPONSORED LINKS
---
LOCAL LINKS
(Ads not affiliated with Google)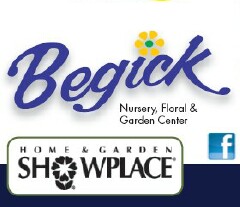 ---
---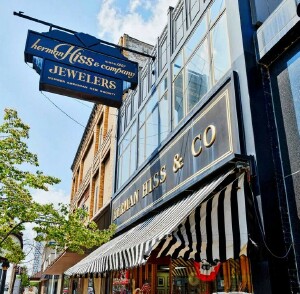 ---
Ads By MyBayCity.com
Historical Press - By Dave Rogers
Purchase Your Copy Today!


http://www.amazon.com/D.Laurence-Rogers/e/B001KCA8ZY/ref=ntt_athr_dp_pel_pop_1
---
Ads By MyBayCity.com
Bay Area Chamber of Commerce
Click Here to Visit Our Site!


Improving The Economic Climate, Business Environment & Quality of Living Throughout The Bay Area
---
---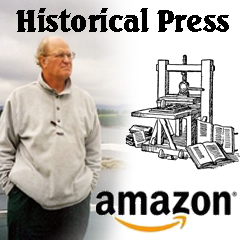 ---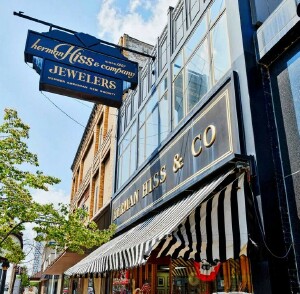 ---