Facebook - The New Era Of Networking, Nationwide!
Build Your Business And Brand Yourself!
March 15, 2009 1 Comments
By: MyBayCity Staff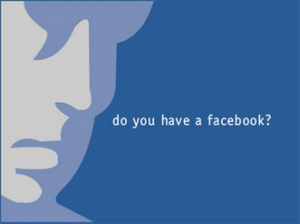 Forget about rivalries with MySpace and LinkedIn, the new "collision course craze" is Facebook and Twitter!
Facebook, which started as a social network for college students, is getting a lot of media hype in recent weeks as a business networking and marketing tool.
But does it really work for business networking or is it still mainly just for socializing? And how does it compare to established networking tools such as LinkedIn or MySpace? If you were going to choose just one, would Facebook be the one you chose? I say YES YES YES!
For months now, people have been sending me Facebook requests, all of which I ignored. I don't have time to keep up with anything let alone another online "toy"! About a year ago, my children "pimped me out" with a MySpace page which has garnered nothing in regards to business. However, a client sent me yet another Facebook request two weeks ago on a Sunday afternoon, so I thought I would join and check it out.
My life has changed dramatically in the past two weeks. Meeting up with old High School and College friends, networking with new and existing clients and being invited on National Television to conduct interviews for a group I created called "Marlobama Madness"! A local group focusing on maneuvering local forces into advantageous positions for success and continued growth by pooling our resources throughout the Bay region.
There has been a significant increase in Facebook users over 25, with ComScore reporting an 181% increase in users in the 25-34 year old demographic and a 98% increase from those 35 years and older. That's quite an increase in the number of users with professional careers rather than college on their agenda.
Some of these users are utilizing Facebook for professional and business networking, like me personally for example, in addition to the social networking that Facebook is famous for.
The key is to be careful. Professionals who are using Facebook for networking need to be aware of the amount and type of information they are sharing. That said, many young professionals prefer using it for professional networking namely because it showcases you as a whole person. This is definitely an evolving issue, and since the opening of the Facebook world to outside developers, it will continue to be interesting to monitor.
Tips For Using Facebook for Professional Networking


If you do decide to use the social networking sites for professional networking, and, a word of warning, some experts I spoke to suggested that Facebook and business don't mix well, here are some suggestions on how best to utilize it:
First, make a decision whether to keep Facebook social or expand your use.
If you decide to use Facebook for professional networking, take a close look at your Profile and decide what you want business contacts to see - and what you don't.
Create a simple profile (or clean up with your existing one) with minimal graphics and widgets.
Limit the photos you post.
Post content relevant to your career.
Begin groups for events or business purposes.
Use Facebook email to build relationships with your Friends.
Choose your Friends wisely. Remember your Friends can see information about your other Friends in your Profile.
Using it as a tool for finding proper employment that matches your skills and worth.
One warning I would like to note is to be extremely careful when accepting or downloading third party applications. Facebook users have fallen victim to a widespread attack due to malicious third-party applications in the past three weeks!
Check it out for yourself at
Facebook's website
Facebook may be a full time job in comparison to others, but the rewards are worth the time invested! Join now, if your looking for a new way to brand yourself or market your product or service, I highly recommend Facebook!
---
"The BUZZ" - Read Feedback From Readers!
anneboulley Says: On March 24, 2009 at 10:07 PM

I love Facebook! I actually have time to say hi to people now without having to have a big huge reason to talk to them. It's the best thing since....email!
---
---
Send This Story to a Friend!
Letter to the editor
Link to this Story
Printer-Friendly Story View
---
--- Advertisments ---