Staying Positive . . . Is It Really Effective?
Do People Who Are In a Good Mood, Get On Your Nerves?
May 3, 2009 2 Comments
By: Julie McCallum,
Senior Staff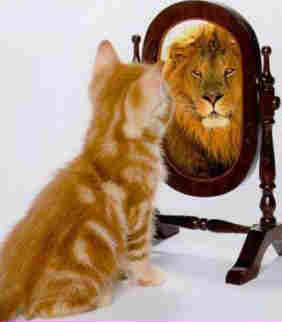 Think STRONG!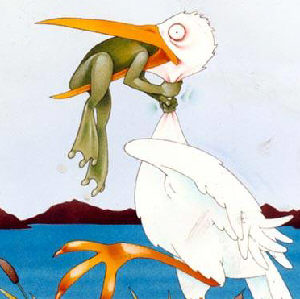 Don't EVER Give Up!
There is something to be said about being positive and having an optimistic outlook.
Does this really have an effect on the outcome of the future? Some researchers say yes, to a certain extent.
Having a positive outlook and being optimistic maybe can't change the facts, but it does seem to improve the outcome or the quality of work and /or performance.
I am a firm believer in that.
Think thoughts that give you strength and make you tough. Get involved in things that have a positive goal, things that make you happy.
I admit, people that I run into that just seem 'Overly Happy' and 'Too Jolly', sometimes get on my nerves. This is probably not a good thing to feel this way. Maybe it's jealousy.
Many people suffer from depression, stress, anxiety, and are going through hard economic times. This can make it even harder to have a positive outlook.
Things that can create a positive force . . .
Taking a moment to breath or count to ten when you're stressed or just about at a snapping point.


Do something to cheer yourself up, or cheer someone else, who is having a bad day.


Thinking of something good, doing something good.

Things that are contagious . . . such as smiling, if you smile at say a stranger . . . it is likely that they will smile back.
'Pay it Forward'. Everyone feels good after a good deed.


Visit an old friend. Laughing, even crying can release tension, and is good for you.

Mental stress is more exhausting then physical stress in my experience. I think I could run ten miles and physically feel better then a stressful day mentally. Odd, isn't it?

I hate to sound redundant but exercising is a great lift and energy boost. Feeling better about yourself is the first step.

Inspirational books are good, and definitely listening to uplifting music is good motivation. But physical exercise does more for the body, mind and spirit then you think.

Research shows that some people are just emotionally stronger than others. Some can take a lot of stress and strain without batting an eye, thinking, "I can handle this." Others fall apart at the smallest things and think "I can't take it anymore!"

Hang in there. BE STRONG. Think Positive. Try not to let anyone get you down. Make the best of the life God has given you. With God, anything is Possible!!!!

Good Mottos::


Tomorrow will be a better day!
This too shall pass!
Follow Your Dreams
Make it Happen!
"Have I not commanded you? Be strong and courageous. Do not be terrified; do not be discouraged, for the LORD your God will be with you wherever you go." Joshua 1:9
Have Any Other Suggestions? Submit below!
Make it a Great Day!
Unbreakable by FireFlight
Indestructible by Disturbed
IF ALL ELSE FAILS . . .
DRINK 2 MONSTER ENERGY DRINKS AND CALL ME AT MIDNIGHT!!
SMILE ;)
---
"The BUZZ" - Read Feedback From Readers!
fayemcc Says: On May 11, 2009 at 09:17 AM

Our haircuts are great. Keep up the good work. We wish you all the best of luck.
jchowell Says: On May 12, 2009 at 07:09 PM

As one who can think himself into a deep funk quite easily, I really enjoyed your article. At one time in my life, when I was in pursuits spiritual but lonely, an old friend suggested this: "You need to be around people more. You know, God with skin on His face." Great advice. I have enjoyed listening to the Prairie Home Companion Radio Show over the years. Others might find it enjoyable. It is on PBS radio Saturday nights at 6p.m. and again on noon Sunday. I find the show quite humorous and, also, rather comforting.
Thank you for your good thoughts.
---
---
Send This Story to a Friend!
Letter to the editor
Link to this Story
Printer-Friendly Story View
---
--- Advertisments ---