Bay Future Chair Backs New Consumers Plant, Says Alternative Energy Lagging
Supporting Power Development is "Grown Up Thing to Do," says Brian Elder
July 10, 2009 2 Comments
By: Dave Rogers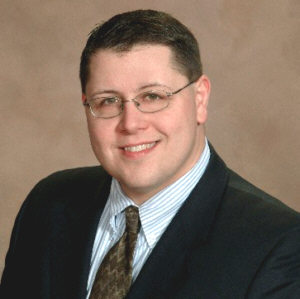 County Commissioner Brian Elder speaks out on coal plant, alternative energy.
Brian Elder, 7th District county commissioner and chair of the Bay Future, Inc., board of directors, has issued a statement entitled: "Let's Get Real About Our New Clean Coal Plant And Its Place in a New Alternative Energy Regime."
Mr. Elder says "the grown up thing to do" is to support the coal plant because of the lack of sufficient alternatives for energy production.
"If we get serious right now about an alternative energy regime, then we will still need to burn coal for another fifty years until the new alternative is ready," he said in a letter to The Bay City Times that was released to other news media.
This position is supported in a new book by an author who summarizes:
"Environmentalists who correctly point out there can never be absolutely 'clean coal' thus end up in the position of opposing coal that's far cleaner than what we are using. Yet coal use is a future certainty. Half of our power comes from coal, versus about 2 percent from solar and wind: in the next few decades, green power simply cannot grow quickly enough to eliminate the need for coal." --Gregg Easterbrook, author of the Progress Paradox.
The Michigan Public Service Commission (MPSC) has completed a month-long period to receive comments from the public on the issue that aroused competing viewpoints in hearings last spring.
In a related development, the MPSC recently approved Bay City Electric Light & Power's Renewable Energy Plan (REP) and Energy Optimization (EO) plans. There will be no REP surcharge. The monthly EO surcharge for the average residential customer will be 41 cents.
The MPSC has entered into a memorandum of understanding with the Michigan Department of Environmental Quality (DEQ) regarding new electric utility needs. The DEQ is charged with issuing permits in response to applications filed seeking authority to construct a new coal-fired electricity generating plant.
The DEQ is reviewing the alternatives analysis to assess whether energy efficiency, renewable energy, or other alternatives meet future electricity needs. The DEQ is responsible for reviewing the alternatives analysis to assess the affect of the plants and alternatives on human health and the environment.
Consumers Energy is seeking a permit to install (PTI) for a new 930 MW (gross power output) coal-fired Advanced Supercritical Pulverized Coal boiler, steam turbine generator, and auxiliary processes and equipment at the existing Karn-Weadock Generating Station. The facility is located at 2742 North Weadock Highway, in Essexville.
"Over the course of this year, our community has witnessed a great example of democracy in action on the issue of the proposed new clean coal plant in Hampton Township," wrote Mr. Elder. "I personally participated in and observed the three days of public hearings which took place at Bay Valley, and I was happy to see so many people take time out of their lives to come and voice their opinions on this issue."
"Although I personally am fully committed to seeing this new plant built in Hampton Township, I listened carefully to those who disagreed with me. One person in particular struck a chord in his comments. He was a retired DEQ enforcement officer who explained his concerns with the plant, but then he went on to say that if a new plant is built, this plant was clearly the best possible plant based upon existing technology. He even pointed out the fact that this new plant contemplates future technologies to make it even better. I appreciated hearing from someone who disagreed with our side while still being able to listen to our side."
"As the Chair of Bay Future, Inc., I am proud that the economic development entities from Bay, Midland and Saginaw counties are working with Dow Corning, Dow Chemical and Hemlock Semiconductor to bring solar panel manufacturing to our region. As a Bay County Commissioner, I proposed a $25,000 investment into this solar industry initiative to show Bay County's serious commitment to this new jobs potential. I am also excited about the manufacturing possibilities for companies like Affordable Green Energy LLC in Essexville, if we make a real commitment to wind energy."
Mr. Elder called for "a common sense approach to our energy needs in the future," commenting additionally:
"First, there is no alternative energy plan in existence in this country today. That is a hard fact that cannot be ignored by rational adults.
"Second, it may take until the end of this century to invent a real alternative energy regime and get it implemented into our national economy.
"Tom Friedman's call for a "Code Green" is the realization that it will take generations before a true energy alternative is viable.
"Third, every single day that passes until a new alternative energy regime is in place, everybody will still demand that the lights come on every night, the air conditioner work every summer and the heat work every winter. No one will tolerate an energy regime in which seniors die from either the heat of a Michigan summer or the cold of a Michigan winter.
"Fourth, any governmentally imposed incentives for alternative energy will be expensive, and those costs will be borne by consumers and taxpayers.
"So, if we are going to be burning coal for fifty years while trying to invent the alternative, then perhaps we should do so in the cleanest and most efficient way possible. That would be the grown up thing to do."###
---
"The BUZZ" - Read Feedback From Readers!
WALLWE Says: On July 13, 2009 at 08:51 AM

MORE WRONG HEADED THINKING AND PROMOTION OF OLD TECHNOLOGY TO "DELAY" THE FUTURE.. WHAT CARE DOES THIS GENERATION HAVE FOR FUTURE GENERATIONS? CERTAINLY NOT THE PROLIFERATION OF ASTHMA AND A MULTITUDE OF LUNG DESEASES ALREADY RAMPANT AMONG OUR CHILDREN. ALTERNATIVE POWER SOURCES COULD BE DEVELOPED MUCH QUICKER IF WE COULD ONLY EDUCATE POLITICOS TO OPERATE IN THIS CENTURY ..
sheridangabriel Says: On July 20, 2009 at 08:17 PM

I grew up in Bay City, and still over 50 years later, own our family home. When will Bay City wake up and stop destroying everything about itself for a quick profit that destroys the future for the next generation to come. I swam at Bay City State Park as a child. Look what short term "we need the jobs, we need the industry etc." did to this our greatest asset that drew over one millon visitors a year. For all the rest of my life and the lives of the entire next generations to come, this greatest asset will be a polluted nightmare. The coal plant is the same tired, ignorant response to the greatest environmental challenge of our day and the future. "How do we save not just Bay City, but the the earth itself from Global warming and the nightmare of 'old polluting energy solutions'for a few jobs and short term solutions to lifetime problems". Will Bay City ever learn, or will we be condemned to repeat over and over again the same quick term, emploit now and destroy the future for generations to come. We must stop this coal plant, for it is the wrong answer to the greatest question of our age. How do we protect the earth, and still get enough energy for the present and the future? Think of what Bay City would be like today with millons of tourists every summer, swimming in a clean Bay City State Park, generating jobs, spending money etc. or what we have as the legacy of the "do it quick and cheap, even if it destroys the future". I for one Bay City resident stand and say take your coal plant ideas away from what is left of our community. Gabe Sheridan
---

Dave Rogers




Dave Rogers is a former editorial writer for the Bay City Times and a widely read,
respected journalist/writer in and around Bay City.
(Contact Dave Via Email at carraroe@aol.com)

More from Dave Rogers
---
Send This Story to a Friend!
Letter to the editor
Link to this Story
Printer-Friendly Story View
---
--- Advertisments ---