Michigan's New Legal "Pot" Program "Smoking" As Thousands Sign Up
Marijuana "Caregivers" Proliferate Under Voter-Approved State Program
July 29, 2009 2 Comments
By: Dave Rogers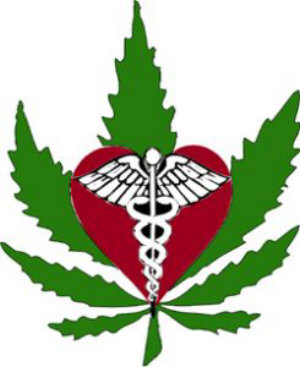 About 3,000 people who have a doctor's certification have signed up to get legal marijuana under Michigan's new "pot" program.
Despite high concern by police and courts and predictions of more problems, Michigan's new legal marijuana program is "smoking," as the saying goes.
About 3,000 people who have a doctor's certification have signed up to get legal marijuana under Michigan's new "pot" program.
And, the Michigan Department of Community Health (MDCH) has approved 1,120 "caregivers" to dispense the controversial drug.
However, growing and selling marijuana is still illegal in Michigan. And, the federal government reserves the right to prosecute illegal pot possession or use under federal law.
Potheads who recall the price of $10-15 an ounce in the good old days back in the 1970s when illegal pot was rampant, now may get sticker shock from the legal price of $300-400 an ounce.
Today's legal pot has up to 20 percent of THC, making it about seven times more potent than the tie-dyed pot smokers could get on the street several decades ago.
Michigan voters were not ambivalent about legal pot, having voted an overwhelming "yes" by a 2-1 ratio in last November's Presidential election.
Even so, possession and use of marijuana remains against federal law. However, the hitch is that state enforcement is not required in Michigan along with 12 other states.
MDCH is issuing registration cards that allow the holder to possess, grow and use a limited amount of marijuana to treat health symptoms.
Registration allows qualifying patients to possess up to 2.5 ounces of medical marijuana, that must be kept locked up. Cultivation of marijuana for medical uses may not exceed 12 plants in a locked facility. And, a registered caregiver may assist the patient in cultivation and use of medical marijuana.
And, the process is being facilitated by the Michigan Medical Marijuana Association (MMMA) and so-called "compassion" groups that are meeting in places like Traverse City and Ann Arbor.
Proponents of the legal pot policy point to a 1999 report from the National Academy of Sciences Institute of Medicine showing marijuana could be beneficial in treating or lessening the pain of conditions like multiple sclerosis, HIV, glaucoma and cancer.
According to the MDCH's website, qualifying illnesses include cancer, glaucoma, a positive status for human immunodeficiency virus (HIV), acquired immune deficiency syndrome (AIDS), hepatitis C, amyotrophic lateral sclerosis, Crohn's disease, agitation of Alzheimer's disease, or nail patella.
Also, any person who suffers from a chronic or debilitating disease and/or its treatment that produces wasting syndrome, severe and chronic pain, severe nausea, seizures, or severe muscle spasms is eligible to participate in the program.
People pursuing pot must submit an application with the patient's, primary care-giver's, and doctor's contact information, written certification that the patient is eligible, and a $100 fee to the MDCH.
Once MDCH officials receive the application, they have 15 days for review. If the application is approved, an MMMP identification card will be mailed within five days.
Only the patient with a qualifying illness may legally ingest the marijuana, but if the patient is too ill to grow his or her own plants, he or she may designate a caregiver to oversee the task. The caregiver will also receive an identification card and is allowed to provide marijuana for up to five patients, according to the MDCH.
You must be a Michigan resident to be a registered patient in the Michigan Medical Marijuana Program (MMMP). (The state uses an archaic spelling substituting an "h" for a "j" in the word. Who knows why?)
There is an application fee to register for the MMMP. The fee cannot be waived, although it can be reduced under certain circumstances.
You must have a qualifying debilitating medical condition as listed on the Attending Physician's Statement.
The MMMP cannot supply you with seeds or starter plants, or give you advice on how to grow medical marijuana.
Your physician must be a Medical Doctor (MD) or Doctor of Osteopathic Medicine (DO) licensed to practice in Michigan. You must have an established patient/physician relationship with your "attending physician." Other licensed health professionals such as Chiropractors, physician assistants and nurse practitioners cannot sign the documentation.
The MMMP cannot refer you to a physician. The MMMP does not have a physician referral list.
You, or your designated primary caregiver, may grow your marijuana. There is no place in the state of Michigan to legally purchase medical marijuana.
The MMMP cannot find a designated primary caregiver for you. The MMMP does not keep a referral list of persons who want to be caregivers for patients. (You are not required to list a caregiver unless you are less than 18 years old.) Your caregiver cannot be your physician.
If you decide to change your caregiver, it is your responsibility to notify him or her that he or she is no longer protected under the law. The MMMP does not communicate directly with caregivers.
The MMMP will only speak directly with the patient. All written requests to release information must be signed and dated by the patient. The MMMP will not accept written or verbal requests for information from your caregiver or any other person without your permission.
The act neither protects marijuana plants from seizure nor individuals from prosecution if the federal government chooses to take action against patients or caregivers under the federal Controlled Substances Act.
For more information about the MMMP, visit the MDCH website at http://www.michigan.gov/mdch. The MMMA also provides resources for qualifying patients, including a list of compassion clubs for people interested in learning more about the law, at its website www.michiganmedicalmarijuana.org. ###
---
"The BUZZ" - Read Feedback From Readers!
GGallagh Says: On August 03, 2009 at 01:25 PM

Well, finally an enlightened step forward.
sandy Says: On August 05, 2009 at 03:29 PM

I didn't think this was a good idea from the beginning. Either make it legal or not. This is a stupid loophole that just makes more government regulation.
---

Dave Rogers




Dave Rogers is a former editorial writer for the Bay City Times and a widely read,
respected journalist/writer in and around Bay City.
(Contact Dave Via Email at carraroe@aol.com)

More from Dave Rogers
---
Send This Story to a Friend!
Letter to the editor
Link to this Story
Printer-Friendly Story View
---
--- Advertisments ---