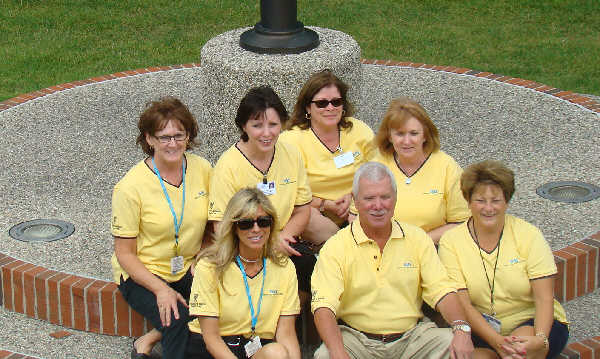 Pictured (B/F): Patty Robison, Judy Dallas, Kathy Czerwinski, Maureen Groya, Victoria MacKenzie, Dennis Serafini and Mary Beth Taglauer
---
18th Annual Robert C. Prophater, Sr., MD Golf For Life Classic
Proceeds Go To Expansion And Renovation Project At Bay Special Care
August 4, 2009 2 Comments
By: MyBayCity Staff
The 18th Annual Robert C. Prophater, Sr., MD, Golf For Life Classic was held Monday and as always, was a class act!
The beautiful Bay City Country Club was host to approximately 200 golfers enjoying the amenities of the BCCC, breakfast, lunch, dinner and beverages, and socializing with other professionals, while supporting local health care.
Since its inception in 1992, this outing has netted in excess of $700,000 for local health care needs. To be added to their mailing list for future events or for participant information, contact Victoria at 895-4727 or e-mail Victoria.Mackenzie@bhsnet.org.
All proceeds from this fabulous annual event are going to the Bay Special Care Hospital renovation.
Bay Medical Foundation's 2009 annual campaign was launched in support of Bay Special Care Hospital's (BSCH) major renovation efforts to upgrade all patient care areas and increase the number of private rooms to 29 with one semi-private specialty room providing more privacy and improved patient care.
BSCH provides the extra attention and intense therapy needed for Bay Area patients who suffer from an illness or injury that requires extended medical care. Treatment options at BSCH include everything from physical, speech,recreational and occupational therapies to dialysis, radiation, chemotherapy and host of other services designed to help patients overcome aggressive illnesses.
As of June 9th, patients were moved into the completed Phase III area. Phase IV of the renovation began June 10th which involved converting the last six semi-private rooms into private rooms. Bay Medical Foundation is assisting in this effort by earmarking all money raised in its 2009 annual fund raising campaign for the BSCH's renovations.

Bay City Country Club was the setting for this fabulous annual event!
(MyBayCity Photo)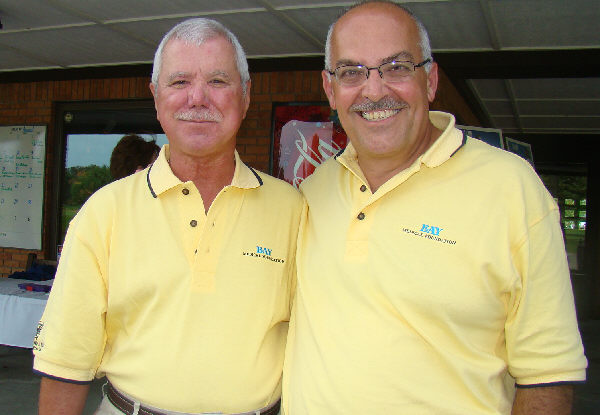 Dennis Serafini and Hratch Basmadjian take time out to pose for MyBayCity!
(MyBayCity Photo)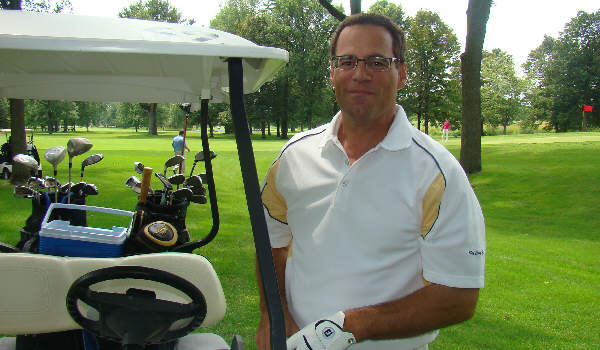 "Wheres my partner?"
(MyBayCity Photo)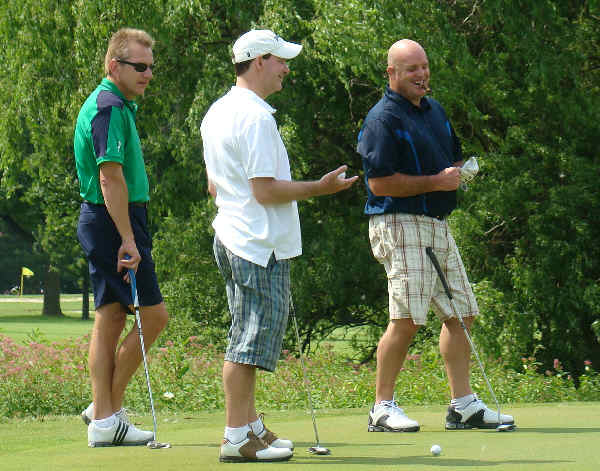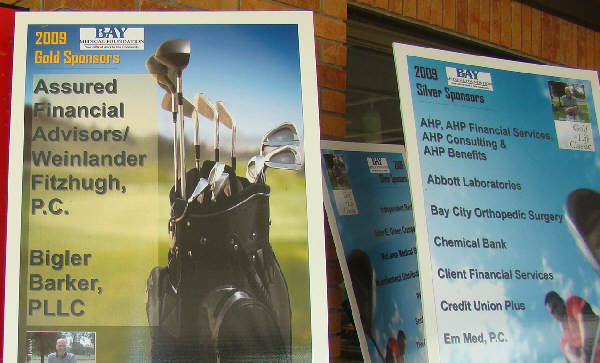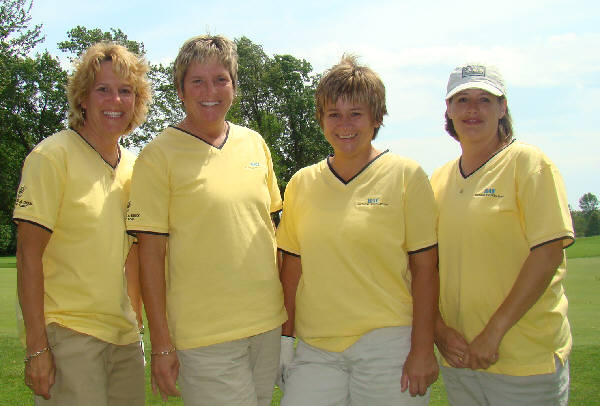 Ashley Anderson, President of Two Men And A Truck poses with her beautiful crew!
(MyBayCity Photo)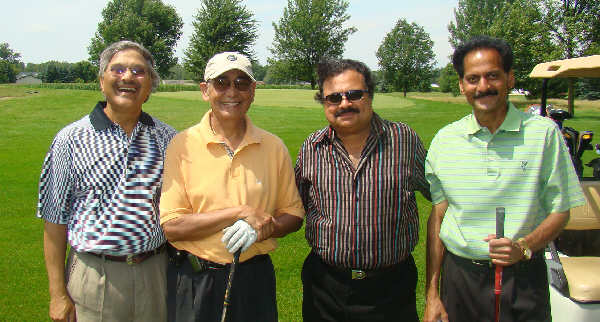 Dr. Syed, Dr. Goyal, Dr. Chakravarthi and Dr. Dandamudi take a moment out of their game to smile for MyBayCity cameras!
(MyBayCity Photo)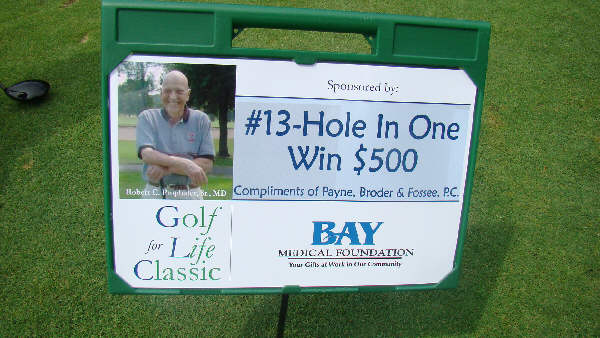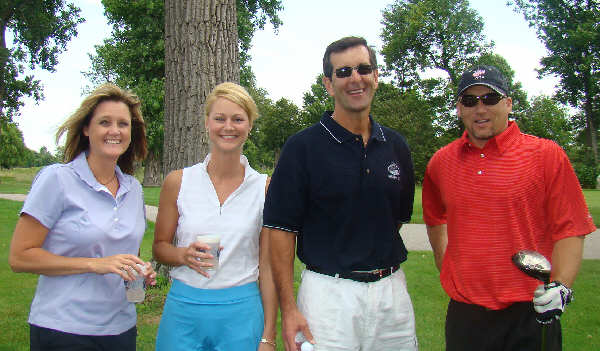 "HOLE IN ONE WINNER", Dan Engelhardt and his cheerleaders Amy Rodriguez, Tracey Ruff and Tom Kraut give the camera "winning smiles" . . . $500 smiles to be exact! CONGRATS!
(MyBayCity Photo)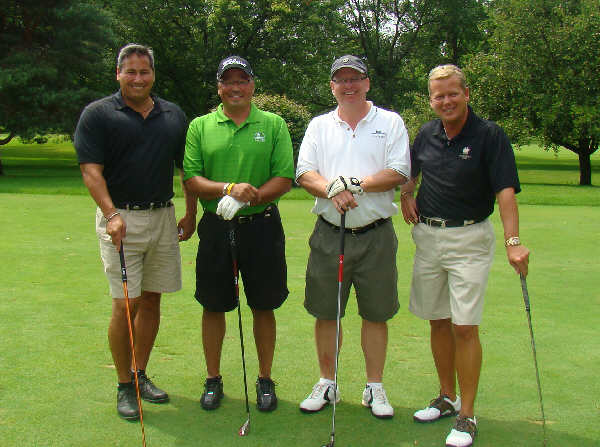 Client Financial Services Group, Rob Reynolds, Fred Jimenez and Mike Meythaler play and pose with Brian Kay, CFO Bay Regional. Rob Reynolds recently played in the Pro-Am Buick Open at Warwick Hills Golf Course with Jason Hanson from the Detroit Lions and Club Pro, Jason Gorr!
(MyBayCity Photo)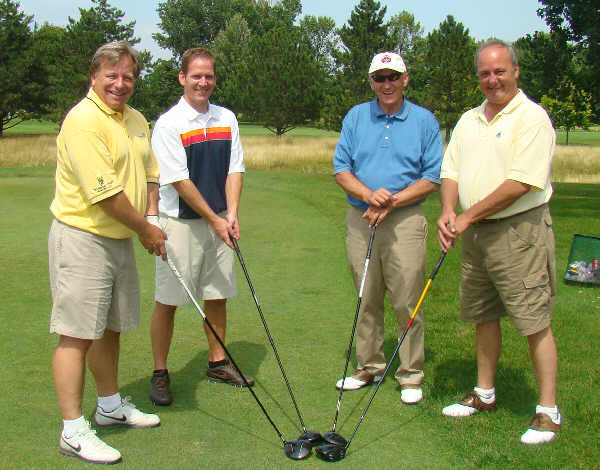 Sponsors from Muehlenbeck Distributing Company put on the "ritz" for our cameras! Pictured (L/R) Greg Dowis, Brian Adams, Bill Muehlenbeck and Bob Adams!
(MyBayCity Photo)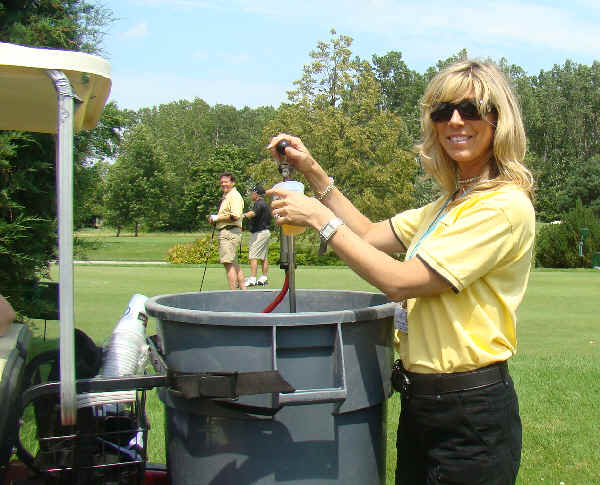 The gorgeous beer cart beauty is Victoria MacKenzie, Bay Medical Foundation Specialist!
(MyBayCity Photo)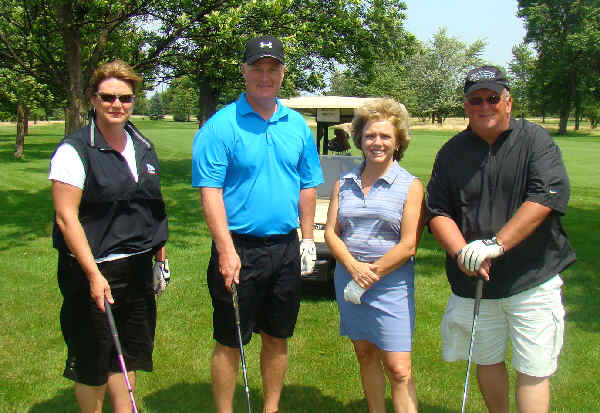 Bay Regional Medical Center President & CEO, Alice Gerard plays through with her crew basking in the warm sun!
(MyBayCity Photo)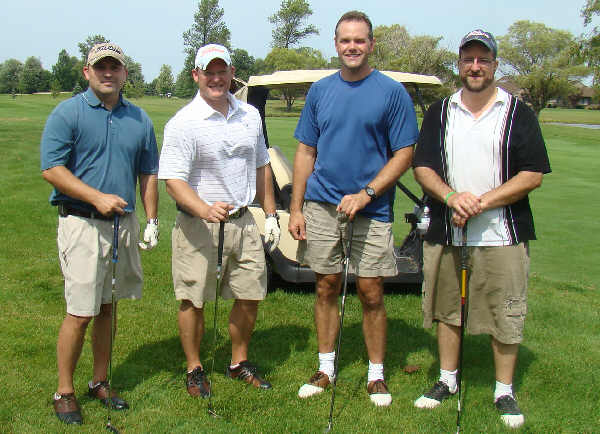 Dave Steele, Craig Rau, Patrick Hopkins and Mark Noxon show us their pearly whites!
(MyBayCity Photo)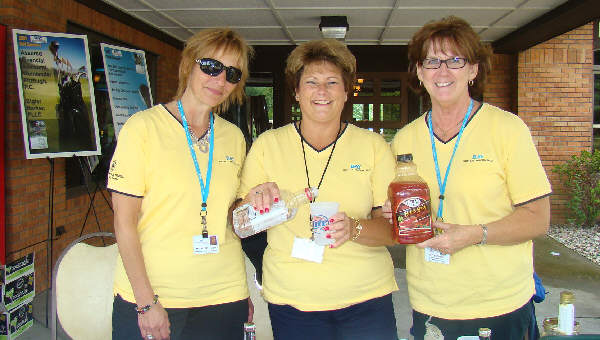 YUMMO bloody Mary's prepared with event Charmian, Dr. Komorowski's homemade pickles! Pictured (L/R): Michelle Frasik, Mary Beth Taglauer and Patty Robison!
(MyBayCity Photo)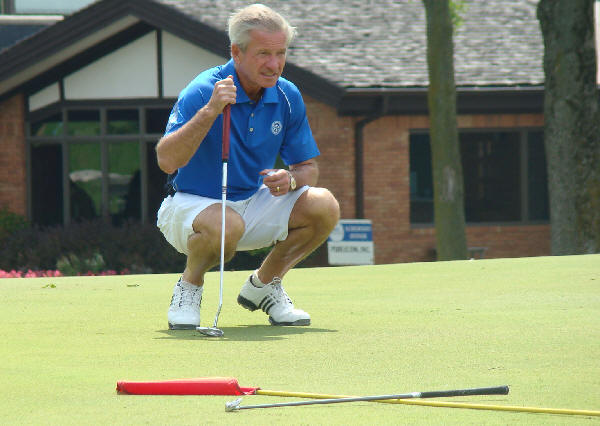 "Who's fabulous shoes are these?"
(MyBayCity Photo)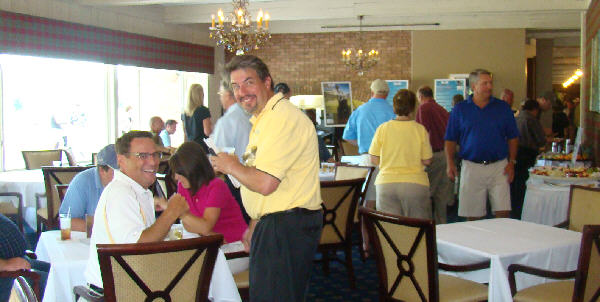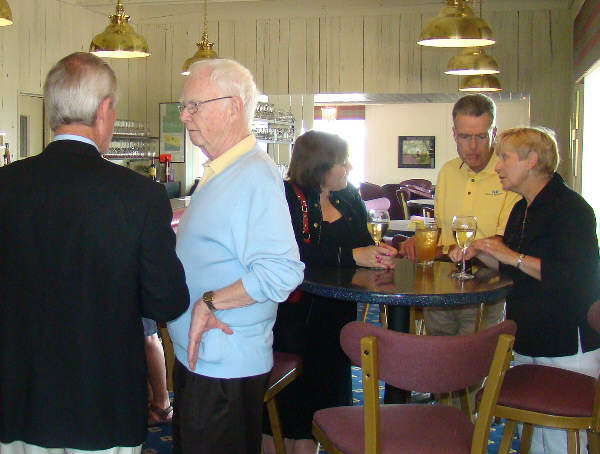 The outing ended with a cocktail hour followed by a class act sit down dinner!
(MyBayCity Photo)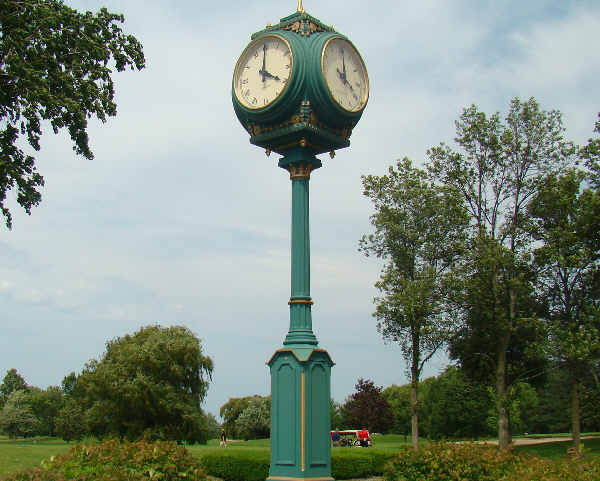 The afternoon turned out beautiful even though the morning began with a downpour!
(MyBayCity Photo)
Sponsors for this years outing were as follows:

Assured Financial Advisors

Weinlander Fitzhugh, P.C.

Bigler Barker, P.L.L.C.

AHP Financial Services

AHP Consulting & AHP Benefits

Abbott Laboratories

Bay City Orthopedic Surgery

Chemical Bank

Client Financial Services

Credit Union Plus

Em Med, P.C.

F.P. Horak Company

Healthplus of Michigan

Independent Bank

John E. Green Company

McLaren Medical Group

Muehlenbeck Distributing Company

PHNS, Inc.

Southpaw, Inc.

The Rybar Company

Two Men And A Truck

Zimmer Spine/Biotronics

Payne, Broder & Fossee, P.C.

Publicom, Inc.

Riversbend Rehabilitation

Wirt Stone Docks - Doug Wirt

Mast Foulds & Company, P.C.

Nelson Trane

Spence Brothers Construction

Dr. James & Carol Campau

Dr. Mark Komorowski

Stackpoole & Associates

Saginaw Spirit Charitable Foundation


---
"The BUZZ" - Read Feedback From Readers!
Anonymous Says: On August 04, 2009 at 11:54 AM

Marlo, fantastic and complete coverage as always my dear. We appreciate the exposure to our causes throughout the entire year. You and Julie are definitly a great team together
AThompson says: On August 04, 2009 at 03:32 PM

Marlo,

We are so happy you could make it again this year to cover our annual event. It was a pleasure to visit with you yesterday. Mr. Cunningham is fortunate to have you on his team!
---
---
Send This Story to a Friend!
Letter to the editor
Link to this Story
Printer-Friendly Story View
---
--- Advertisments ---